CONWAY — Three former Conway High School offensive linemen continue their football careers.
Nathan Thompson, who played for Conway last season, is staying close to home by committing to Coastal Carolina as a preferred walk-on.
Raikwon O'Neal, who played for UCLA, was declared in the NFL Draft, and Gunner Britton played for Western Kentucky before moving to Auburn.
Thompson announced its entry into CCU on January 1st. This past season, South represented Conway at the Touchstone Energy Co-op Bowl on December 10 as a member of his team.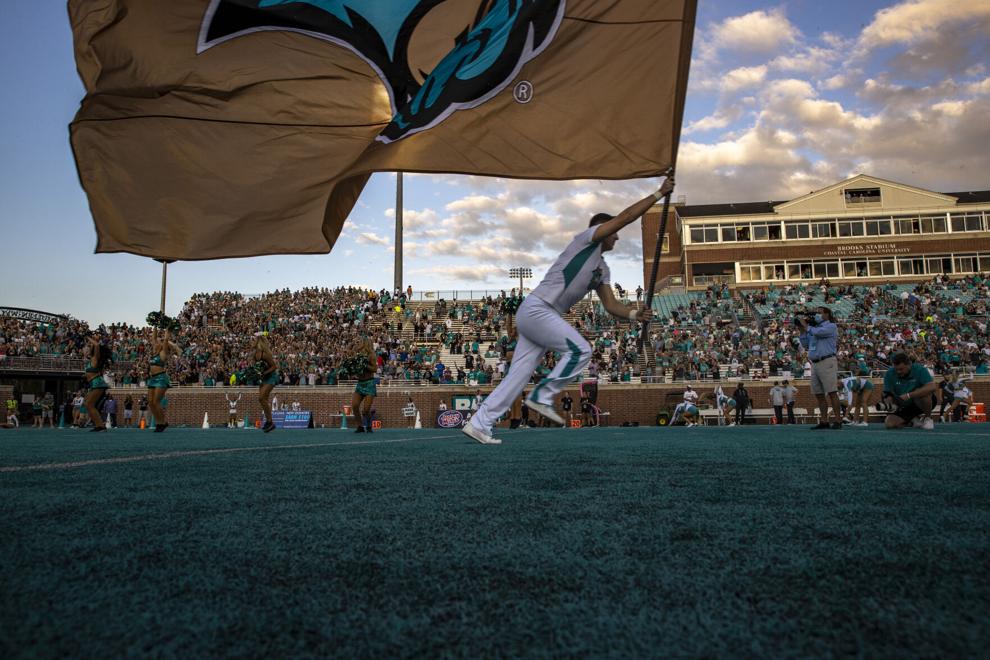 "After great discussions with my family and much prayer, I have decided to stay home and hit the ball for my local team!" Thompson said on Twitter. "It has always been a dream of mine to play football at CCU. Thank you to all the coaches and schools for recruiting me through this process."
Thompson was part of the 2022 Conway team that made the AAAAA state playoffs before falling to Somerville in the first round.
O'Neill has started all 12 games at left tackle for UCLA this season.
He helped pave the way for the Bruins to average over 200 yards rushing for three straight seasons. The Bruins also produced his 1,000-yard rusher for the second straight season. UCLA's offensive line unit was named a semi-finalist for the annual Joe Moore Award for the best offensive line unit in college football.
Prior to UCLA, O'Neal appeared in 32 games over four seasons with the Rutgers. In his senior season at Conway in 2017, O'Neal helped lead the Tigers to his 10-2 record and the Region 6-AAAA Championship. He was named AAAAA Lower State Lineman of the Year and went to Carolina's Shrine Bowl.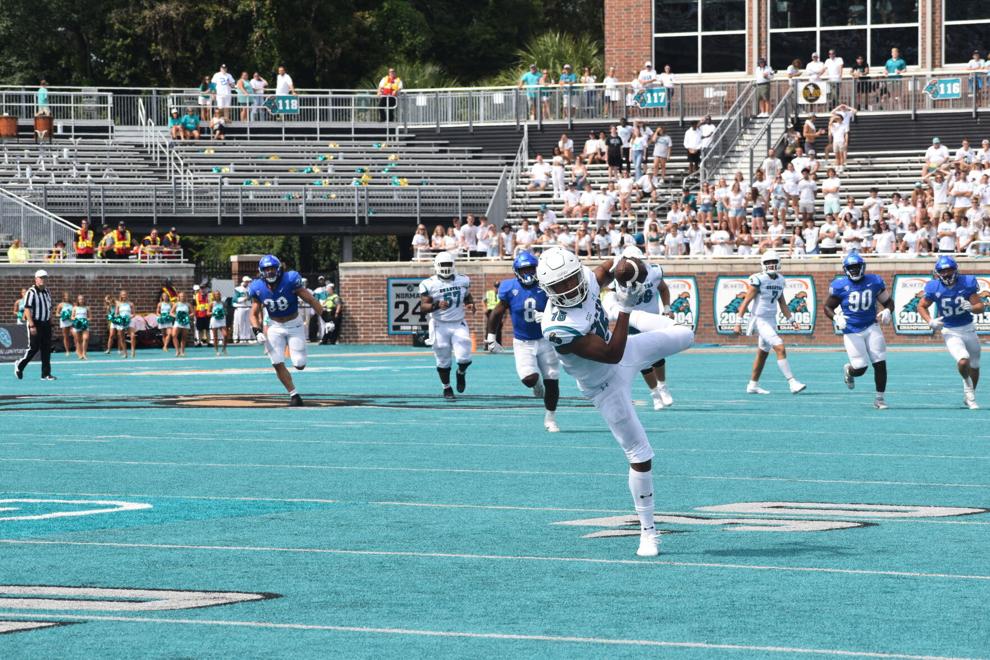 "Thank you Rutgers Nation and Bruin Nation for giving me the stepping stone I need to get where I'm going," O'Neill said on Twitter on Jan. 4. I love every moment of being created and the relationships I have made are forever… With that said, I declare for the 2023 NFL Draft. I look forward to finding out what you have planned. "
O'Neill signed his post "Love Like Won O'Neill #JustAKidFromConway."
O'Neal was a member of the offensive line that helped Conway reach 2,600 rushing yards, averaging 200 yards rushing per game in 2017 and scoring 35 total touchdowns.
Britton moved to Auburn on January 5 after spending the last five years at WKU, where he redshirted in 2018 and played in 2019-22. Britton was named to the Conference USA All-Freshman Team in 2019. Since 2020, he has one year left on his college eligibility as additional COVID-19 players have been granted to him.
Like O'Neal, Britton also played in Carolina's Shrine Bowl in 2017.
The Brittons will look to help the Auburn offense, which ranks 10th in the SEC in yards per game (378.5) and 11th in the conference in points per game (24.75) in 2022.