As Ben Sasse formally leaves the U.S. Senate on Sunday, he knows his relationship with former President Donald Trump will be a big and complicated part of his political legacy.
A reliable conservative who voted with Trump 85% of the time, the Republican senator fought to confirm Trump's three Supreme Court nominees who are now transforming both the high court and American life.
At the same time, while representing a state Trump carried in both the 2016 and 2020 elections, Sasse was a frequent Trump critic.
He didn't back the Republican standard bearer either time he ran, and was one of just a handful of GOP senators in Trump's second impeachment trial to vote to convict the president of inciting insurrection against the Capitol.
"I'm just sad for him as a human because obviously there's a lot of complicated stuff going on in that soul," Sasse said of his relationship with Trump. "Just at a human level, I'm sad for him to be that needy and desperate. But at a policy level, I always loved that he kept his word on the judges. … And so we got to work closely on judges."
Sasse says those facts also help to explain the oddity that he leaves Nebraska politics as the Senate candidate receiving the most votes ever in the state while also being "the most censured public official in the history of Nebraska."
His criticism of Trump also inspired "significant death threats," Sasse revealed last week, declining to be more specific.
In an abbreviated but revealing exit interview — on the second anniversary of the Jan. 6 assault on the Capitol — Sasse spoke to The World-Herald about his complex relationship with Trump and his party, his thoughts on his eight years in the Senate, and why he resigned his seat to return to academia as the new president of the University of Florida.
Sasse never succeeded in seeing the repeal of "Obamacare," the issue that had first inspired the then-Midland University president to run for Senate in 2014.
He wasn't a particularly bipartisan player in Congress, and he emerged over the years as one of the sharpest critics of the way business gets done in Washington. He devoted much time to that subject during his farewell remarks in the Senate last week.
But in the World-Herald interview, he described his stealthy work with the Senate's Intelligence Committee as among the most gratifying of his tenure. That duty sent him to Afghanistan and other hot spots around the globe, where he said he had the opportunity to personally thank those in the U.S. clandestine services risking their lives to protect America.
"A pretty great byproduct of my Intel life is that I spent a lot of time abroad at CIA stations and on the edge of war zones," Sasse said. "Getting to thank people there is a pretty meaningful stewardship responsibility."
At home in Nebraska, his disagreements with Trump brought him into conflict with hard-core Republicans, and his conservatism didn't win him many fans among staunch Democrats, either. Some Nebraskans saw him as more interested in making a name for himself nationally than doing the constituent work of a member of Congress and representing Nebraska interests.
But he said he most appreciated his interactions with everyday Nebraskans for whom partisan politics was not life itself. To facilitate such contact, Sasse spent time volunteering to sell concessions at Husker games, passing out water at local road runs, working as an Uber driver and roofer, and even manning a garbage truck.
"It's pretty great to show up at somebody's house or business at 6:45 in the morning and be hauling away their trash," he said. "Nobody's ever mad at you. It's not that government doesn't matter or politics don't matter. But they surely don't think the really important things are what people are screaming about on Fox and MSNBC tonight."
From the beginning, Sasse was anything but a traditional politician.
In 2014, he became only the second Nebraskan in more than half a century to be elected to the U.S. Senate without previously running for or holding any other public office.
The Fremont native had just served as a transformative president of Midland University in his hometown, credited with bringing the financially troubled school from the brink and significantly boosting its enrollment.
Before that, he had worked in Washington on Capitol Hill and in the administration of President George W. Bush, and he had been a problem-solving consultant for big corporations.
Often portrayed as a "Tea Party" candidate spurred to politics by his opposition to President Barack Obama's 2010 health care law, the then-42-year-old Sasse and his family traversed all 93 counties in a bus to win a crowded GOP primary and then the general election.
In Washington, Sasse fashioned himself as a conservative intellectual, a man with a Ph.D. in American history who had studied at Oxford, Harvard and Yale. He was looking for free-market solutions to the nation's problems.
Sasse fell short of his goal to repeal Obamacare and replace it with something more market-driven, even after Republicans gained control of the Senate, House and presidency in 2016.
Sasse said he considered the late Sen. John McCain a friend because of their shared views on national security, but the Arizona Republican's iconic thumbs-down on the floor of the Senate in 2017 made sure Obamacare would stand.
"John McCain was a very, very central player in blowing up our Obamacare reform initiatives," Sasse said. But Sasse also laid blame on others in his party who wanted to repeal the law but made no effort to craft an alternative plan.
"They were just for saying that Barack Obama was a bad guy or something, and that was never my perspective on it," Sasse said. "It was that Obamacare was too centrally planned" and "defies the kind of innovation we should be seeing in the health care marketplace."
The health law also reversed the troubling decades-long increase in the number of Americans who lack health insurance, and has proved increasingly popular in polls over time. But last week Sasse did not back down from his belief that it should be repealed and replaced.
Sasse cited other legislative accomplishments he's proud of, including working with two other senators to create a cybersecurity commission akin to the one after the 9/11 terrorist attacks. The commission's charge was to come up with national offensive and defensive strategies to protect government and private facilities from cyberattacks.
It's the kind of wonky work that most appealed to Sasse. Of the 190 recommendations the commission subsequently produced, Sasse said, 120 have been passed into law.
"I nerd out on the technology around the Intel space," he said.
That bill came out of his work with the Senate Intelligence Committee, and he said that's no accident. He called the committee one of the best-functioning in the Senate. And that's because it does most of its work behind closed doors, he said, away from the cameras that have many lawmakers in Washington preening for attention and catering to their political bases.
Sasse has long been a frequent critic of the way the Senate does business, calling it a "performative" body where there's no real debate. When senators take to the floor to speak, the C-SPAN cameras never pull back to show that the rest of the chamber is completely empty. No lawmakers are listening.
Sasse said he's also troubled by today's political polarization, with the major parties increasingly controlled by people on the left who think an ever-bigger government can solve all the nation's problems and those on the right who believe a "strongman" is the answer.
"Like we literally ran a guy for president who said, 'I alone can fix it' — one of the most anti-conservative statements a human can possibly make about the role of the state," Sasse said.
Of course, Sasse was referring to Trump, with whom Sasse had a complicated relationship from the start.
Sasse never endorsed Trump when he first ran in 2016. In fact, both times Trump was on the ballot, Sasse says he wrote in the name of Trump running mate Mike Pence instead.
While Trump and Sasse often agreed on policy, Sasse also was one of few Republicans in Washington willing to publicly criticize the president.
Sasse particularly expressed concerns about Trump's authoritarian streak. The grievance politics Trump and his supporters espoused also didn't fit with Sasse's view of conservatism.
"The reason you believe in conservatism is because we're grateful for all that we've inherited," Sasse said.
Sasse did vote with Trump 85% of the time, though Sasse says that was due to the fact they were simply in policy agreement, not a reflection of some kind of loyalty to the president.
"I'm gonna flip it on you and say he supported my policies," Sasse said. "I felt the same way since before he was in public life."
Arguably the most consequential votes Sasse took in the Senate were those to confirm Trump's three conservative justices to the Supreme Court. Sasse last week revealed the personal role he played in the battles to confirm Trump nominees Neil Gorsuch, Brett Kavanaugh and Amy Coney Barrett.
Right after Trump was elected, it was still unclear whether the political maverick many conservatives still didn't trust would follow through on his pledge to appoint reliable conservatives to the court.
So Senate Majority Leader Mitch McConnell asked Sasse to join the Judiciary Committee to advocate for staunch conservatives. Sasse was not an attorney, but he had deep interest in constitutional law.
Said Sasse: "Mitch came to me and said, 'Listen, we don't know if Trump's gonna keep his word on these judges. Why don't we put you on the Judiciary Committee, and if he doesn't do what he says he's gonna do, you can take (the nominees) down. … And if he keeps his word, being the champion of a lot of these judges will be meaningful to people.' "
Sasse said he immediately became the "founding member of the Amy Coney Barrett for Supreme Court Fan Club." From the start, he frequently called Trump to lobby him to nominate her. He said he subsequently got to know Trump "quite well."
"One thing that's sort of lost on the public is he's actually quite funny when you spend time with him, and he would answer his phone and say, 'Ben, is this about that lady professor from Notre Dame again?'" Sasse recalled.
The third time around, Trump did nominate Barrett. And in contentious battles in the Senate, all three nominees were confirmed.
Also among Sasse's most consequential votes were the ones that followed Trump's two impeachment trials in the Senate.
In Trump's first trial, Sasse voted to acquit. Unlike many Republicans who argued Trump had done nothing wrong, Sasse said it was clear Trump had some personal motives when he held up military aid to Ukraine, because the president was seeking to get Ukraine's president to announce an investigation against his opponent, Joe Biden.
But Sasse noted the aid was ultimately paid without any political favor, and he also questioned the national political fallout that would result from removing a president just nine months before he stood for reelection.
After Trump subsequently lost that election, Sasse became one of congressional Republicans' most vocal critics of Trump's false claims of election fraud and his efforts to overturn his loss.
And then after Trump's efforts to cling to power sparked the Jan. 6 assault on the Capitol, Sasse called Trump's actions that day "wicked." He ultimately joined just six other Republicans in Trump's second impeachment trial voting to convict.
Sasse was reelected in that same 2020 election with nearly 63% of the vote. But his words and actions on impeachment prompted local GOP activists in Sarpy, Hitchcock, Scotts Bluff and Lincoln Counties to pass resolutions calling for Sasse's censure.
The state party central committee stopped short of censure but passed a resolution deeply critical of Sasse. While clearly prompted by the impeachment vote, the resolution focused on other things, calling his legislative record thin and criticizing his responsiveness to constituents.
Sasse insists that the unrest among the party faithful in Nebraska played no role in his decision less than two years later to resign his seat.
In October, the University of Florida revealed Sasse was the sole finalist for its presidency. After a hearing process that was at times tumultuous, the school's board a month later made the hire official.
The original announcement was stunning in Nebraska political circles, because many believed Sasse held aspirations to run for president in 2024. He had written a book in 2018 about how to solve the nation's political woes, a standard move today for people looking to make a White House bid.
Sasse said last week that there were friends and others who encouraged him to run for president, and he listened. But he said he never saw that future as realistic given family considerations. He said his wife, Melissa, still deals with the effects of a 2007 brain aneurysm, and they have three children still in school.
"I just didn't think it was the right moment for me," he said.
Sasse said he was "pursued by a lot of universities" in recent years, and for a long time he resisted. But as someone interested in how disruptive new technologies are revolutionizing higher education and future careers, he said he began to engage.
By July last year, Florida reached out. Sasse didn't pass up the chance to lead one of the nation's largest public universities and expand its reach in a fast-growing state. He officially vacates his Senate seat at noon Eastern time Sunday, and he starts his new job in early February.
"South Florida is like a giant blank canvas," Sasse said. "And so I'm very excited about a lot of the new stuff that we're going to build."
Sasse said he now moves on feeling comfortable with his congressional service and his relationship with fellow Nebraskans. He said he never believed that the activists who were charged up enough by politics to call him out in a restaurant really spoke for most Nebraskans.
"Nebraskans pretty far left and pretty far right think that I'm a dad, and I'm a Christian, and I'm a neighbor and I'm a football addict, and I had a role to serve in politics for a time, but it wasn't my identity," he said. "And even if people disagreed with me on policy or politics, I think they thought they knew who I was."
PHOTOS: Sen. Ben Sasse on the campaign trail
Sen. Ben Sasse, 8.08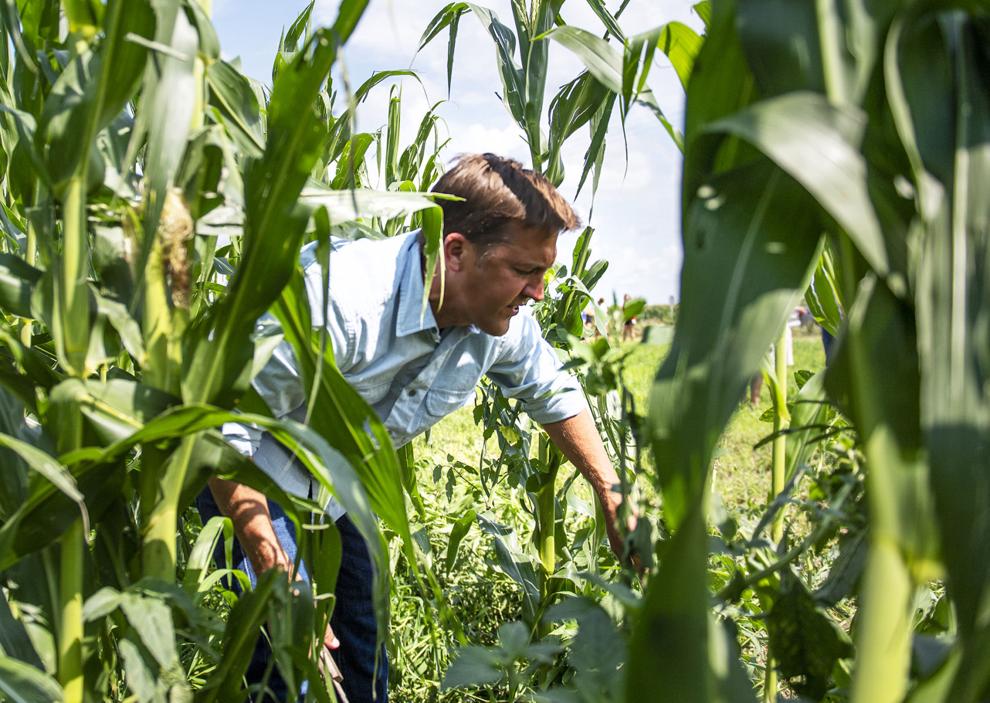 Sen. Ben Sasse, 8.08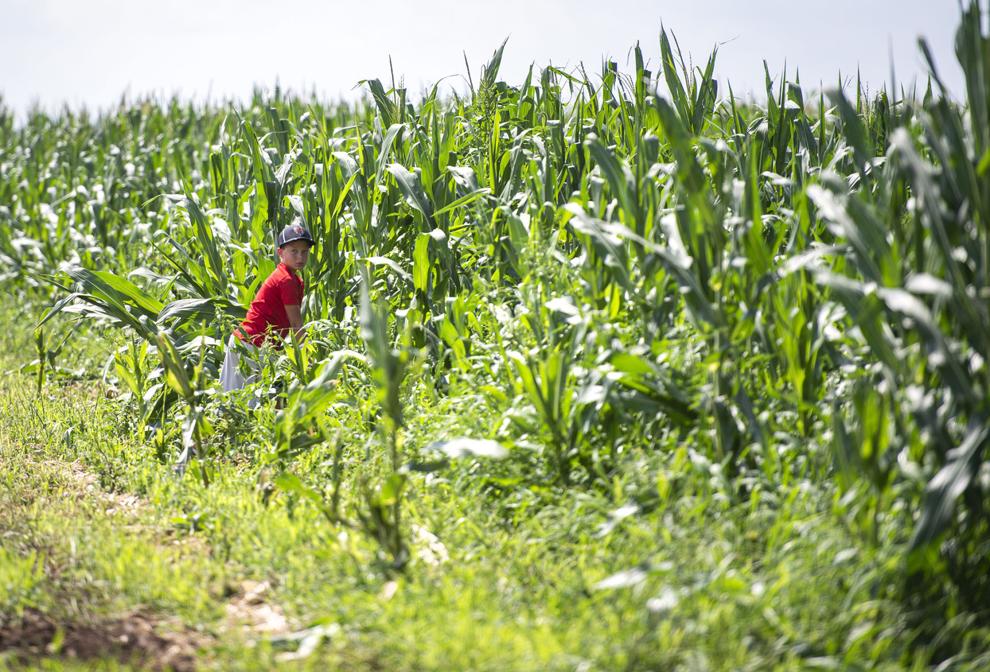 Sen. Ben Sasse, 8.08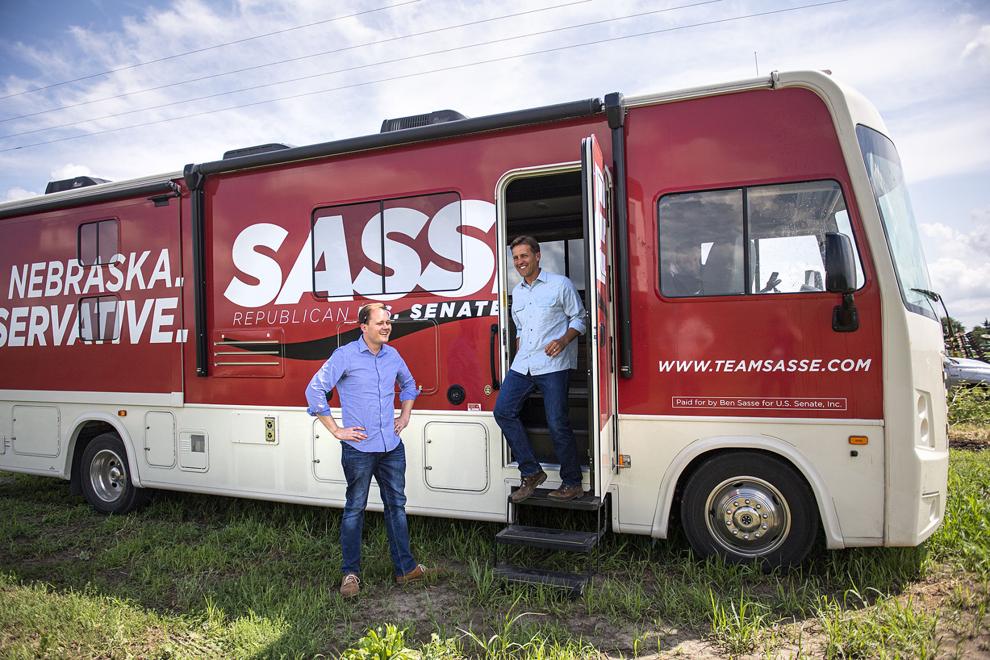 Sen. Ben Sasse, 8.08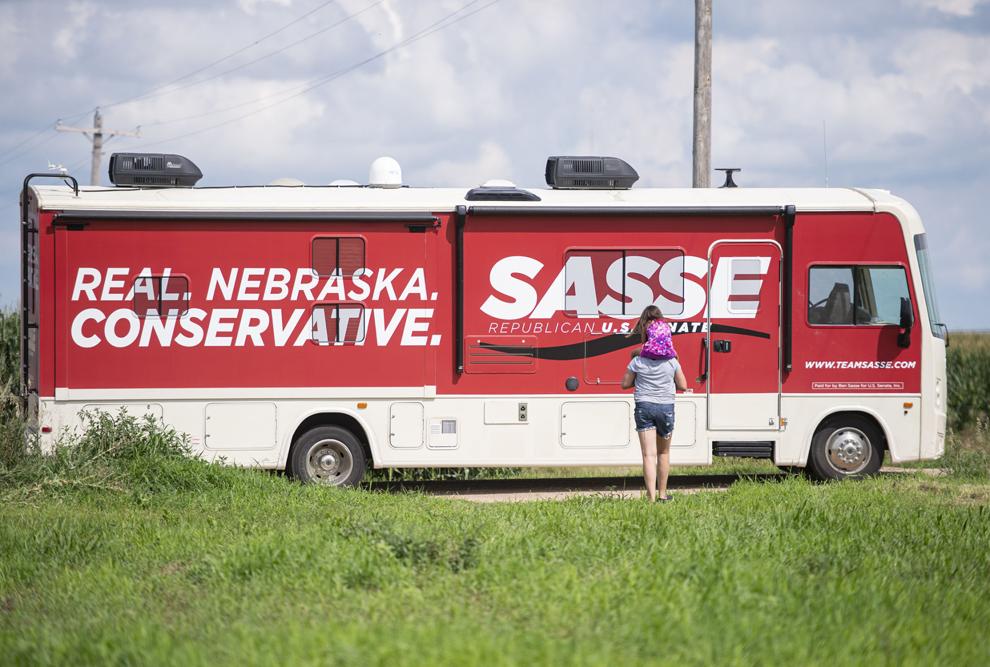 Sen. Ben Sasse, 8.08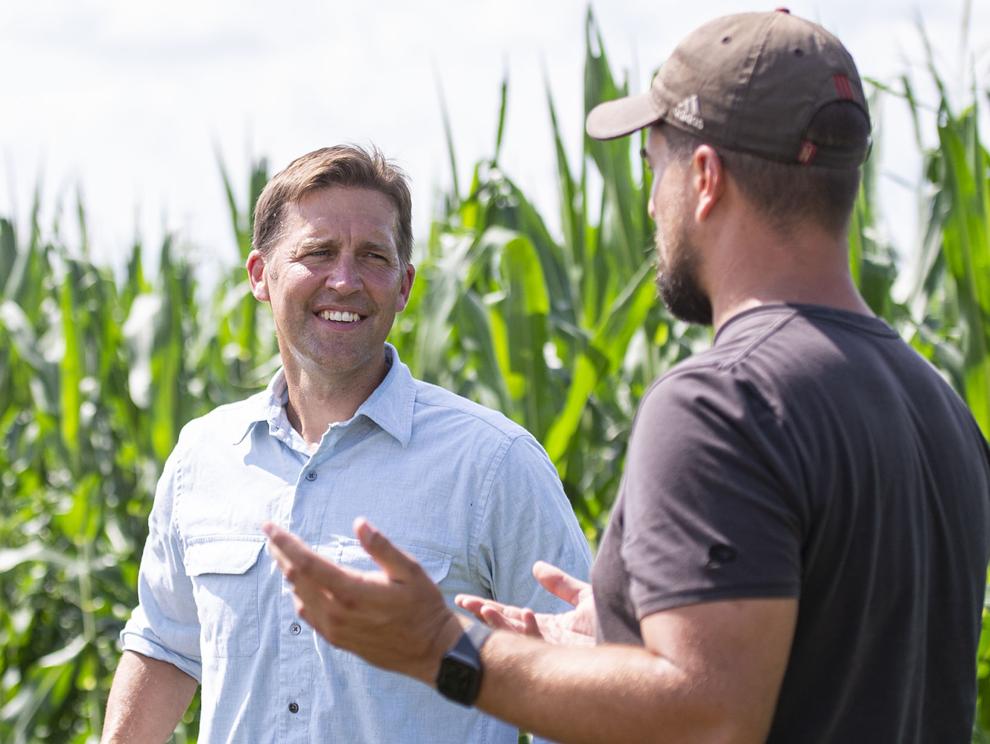 Sen. Ben Sasse, 8.08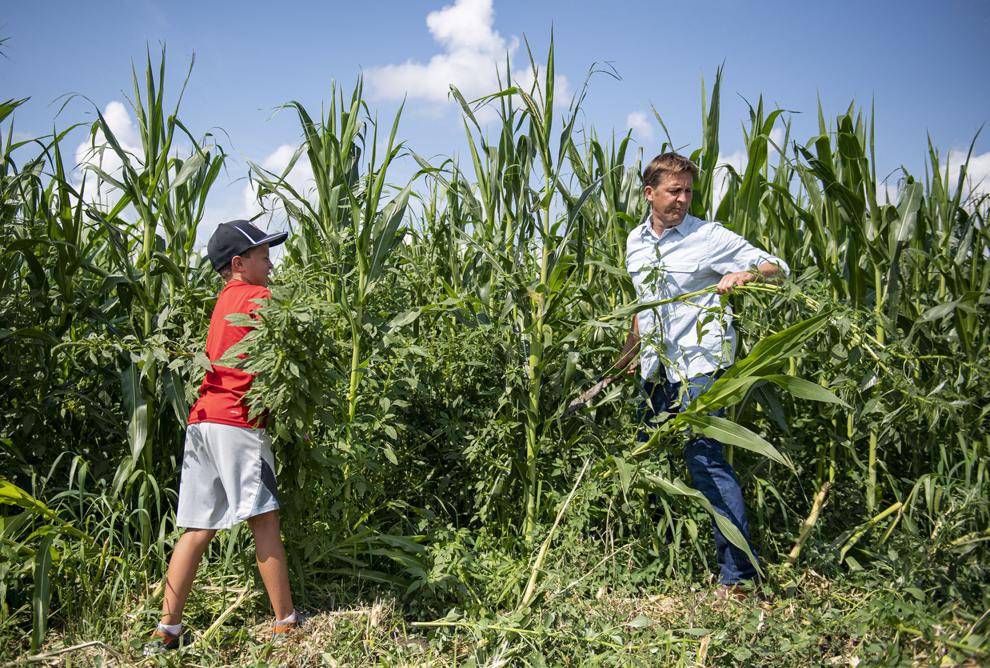 Sen. Ben Sasse, 8.08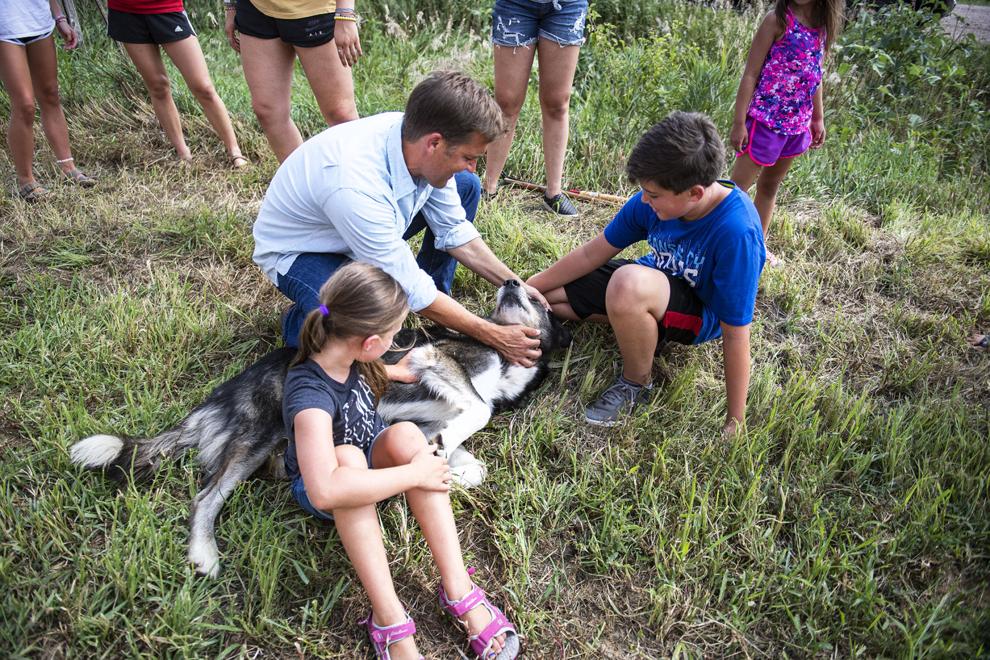 Sen. Ben Sasse, 8.08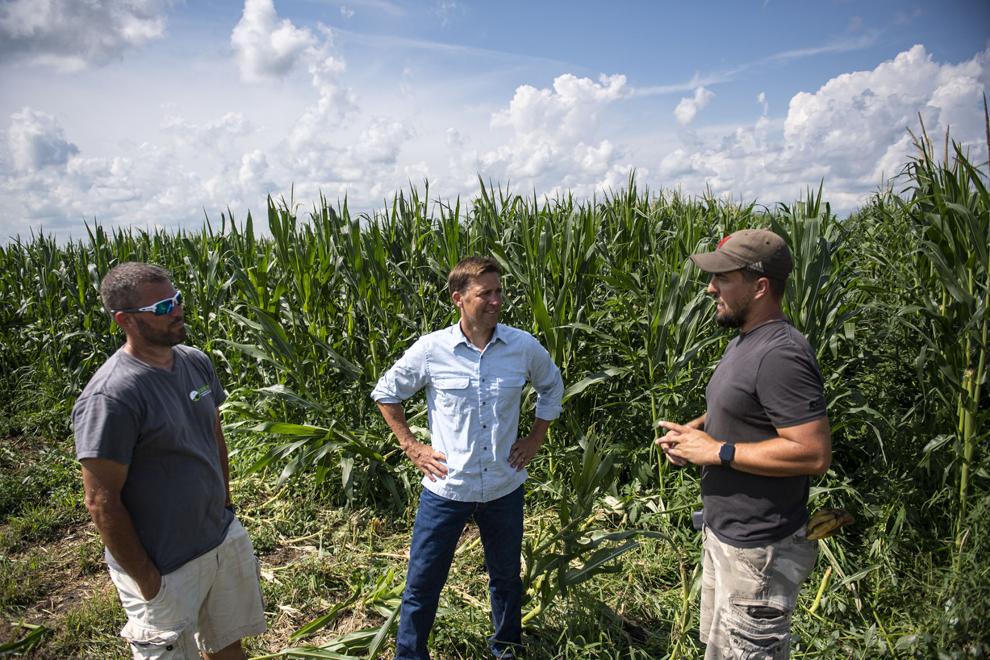 Sen. Ben Sasse, 8.08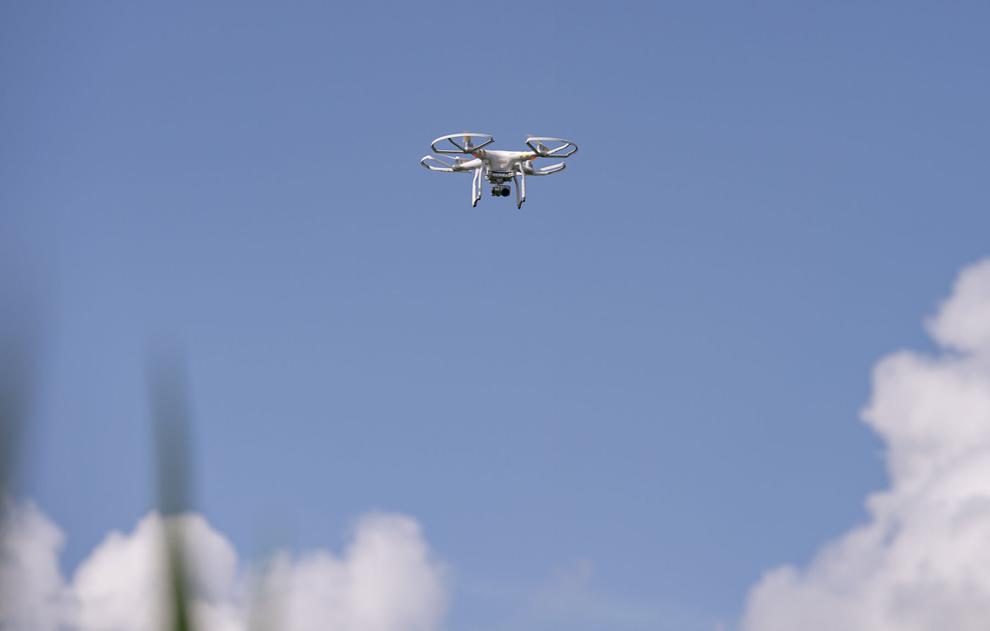 Sen. Ben Sasse, 8.08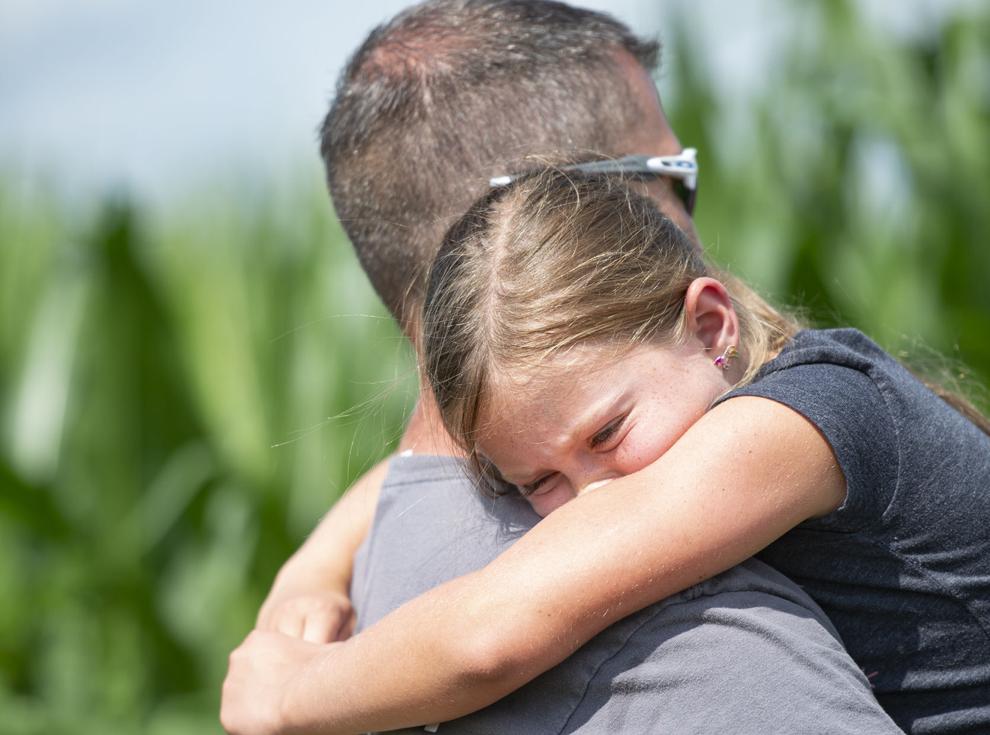 U.S. Senator Ben Sasse, 8.5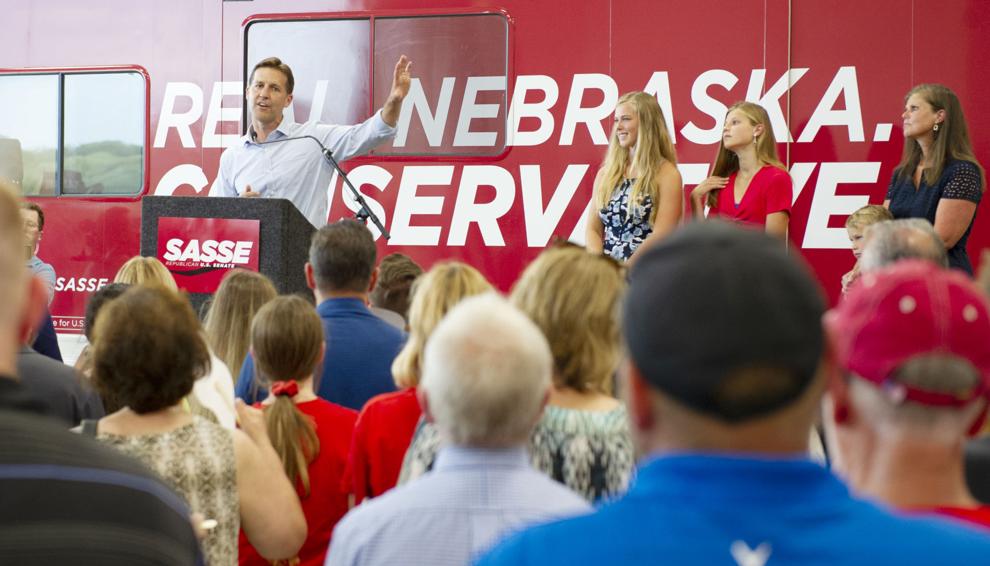 U.S. Senator Ben Sasse, 8.5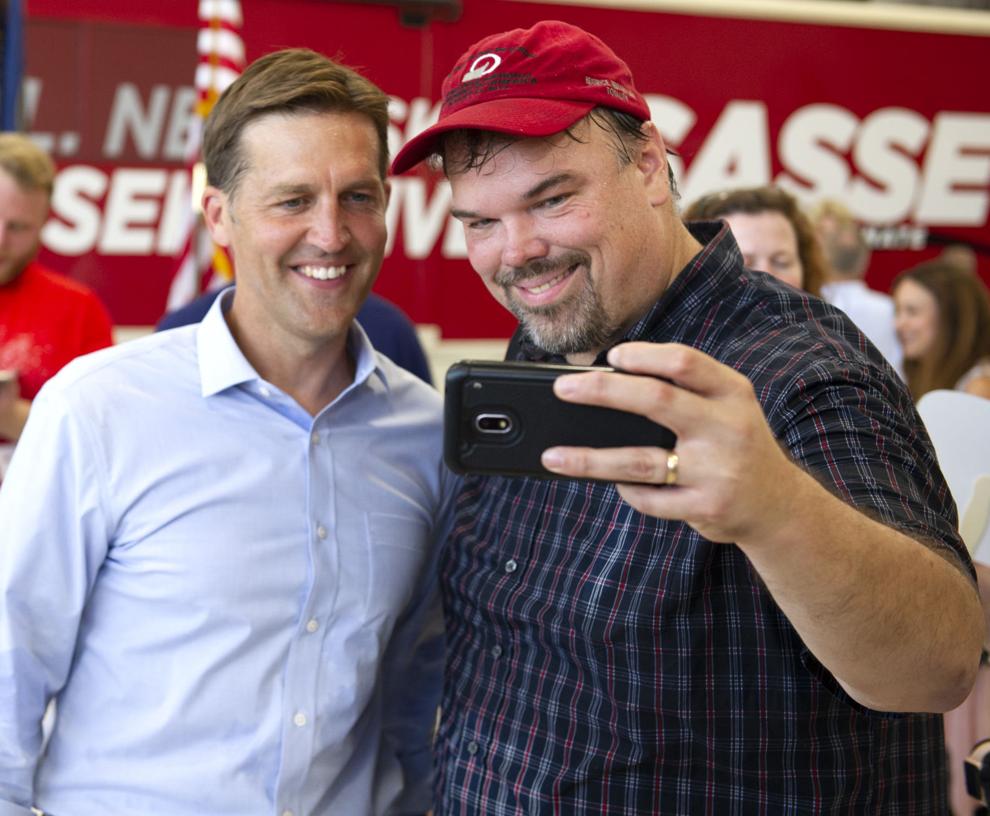 U.S. Senator Ben Sasse, 8.5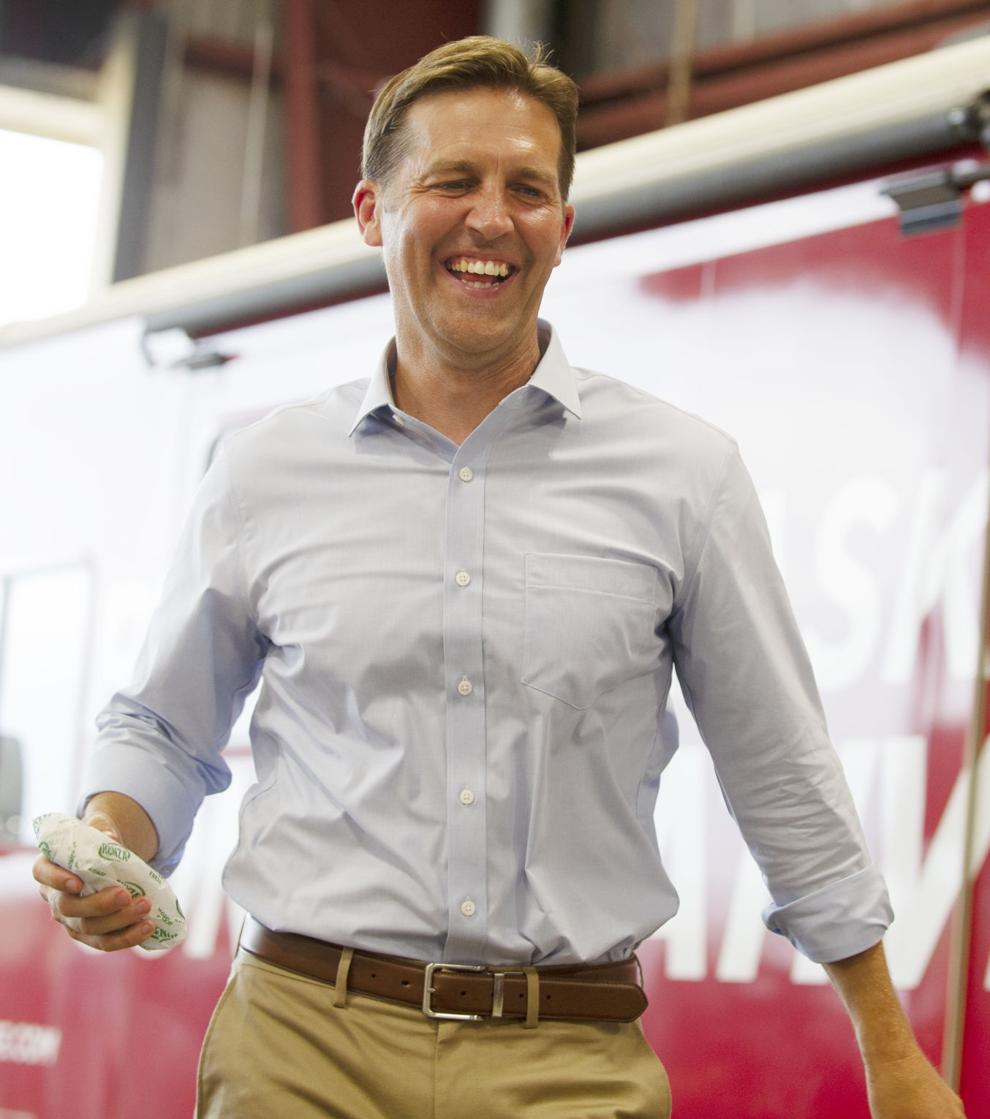 U.S. Senator Ben Sasse, 8.5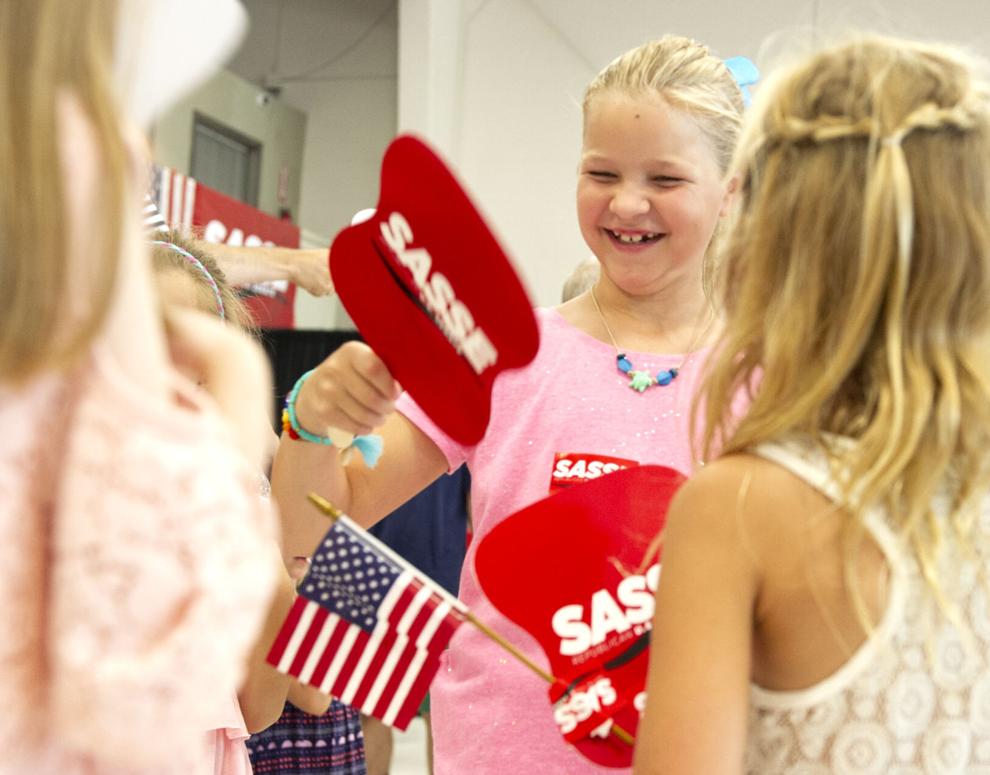 U.S. Senator Ben Sasse, 8.5