The group of state senators tasked with assigning members of the Legislature to various standing and special committees forwarded its final report to the full body late Thursday afternoon.
But the report from the Legislature's Committee on Committees will likely ignite a contentious and potentially lengthy floor debate when it comes up for lawmakers' approval Friday morning.
Several state senators — mostly Democrats in the officially nonpartisan body — say they were disappointed with the way committee membership was decided at the onset of the 90-day session.
They alleged the process was infused with partisan politics and ignored several precedents used to decide committee membership in previous legislative sessions, and indicated they planned to file a motion to recommit the report to committee.
The procedure to recommit is most commonly used by opponents to bills in a legislative filibuster.
"This institution only works because we adhere to rules and norms, and we have respect for each other and the value of the institution," said Omaha Sen. Megan Hunt, a member of the Committee on Committees, who cast the lone vote against sending the final report to the floor.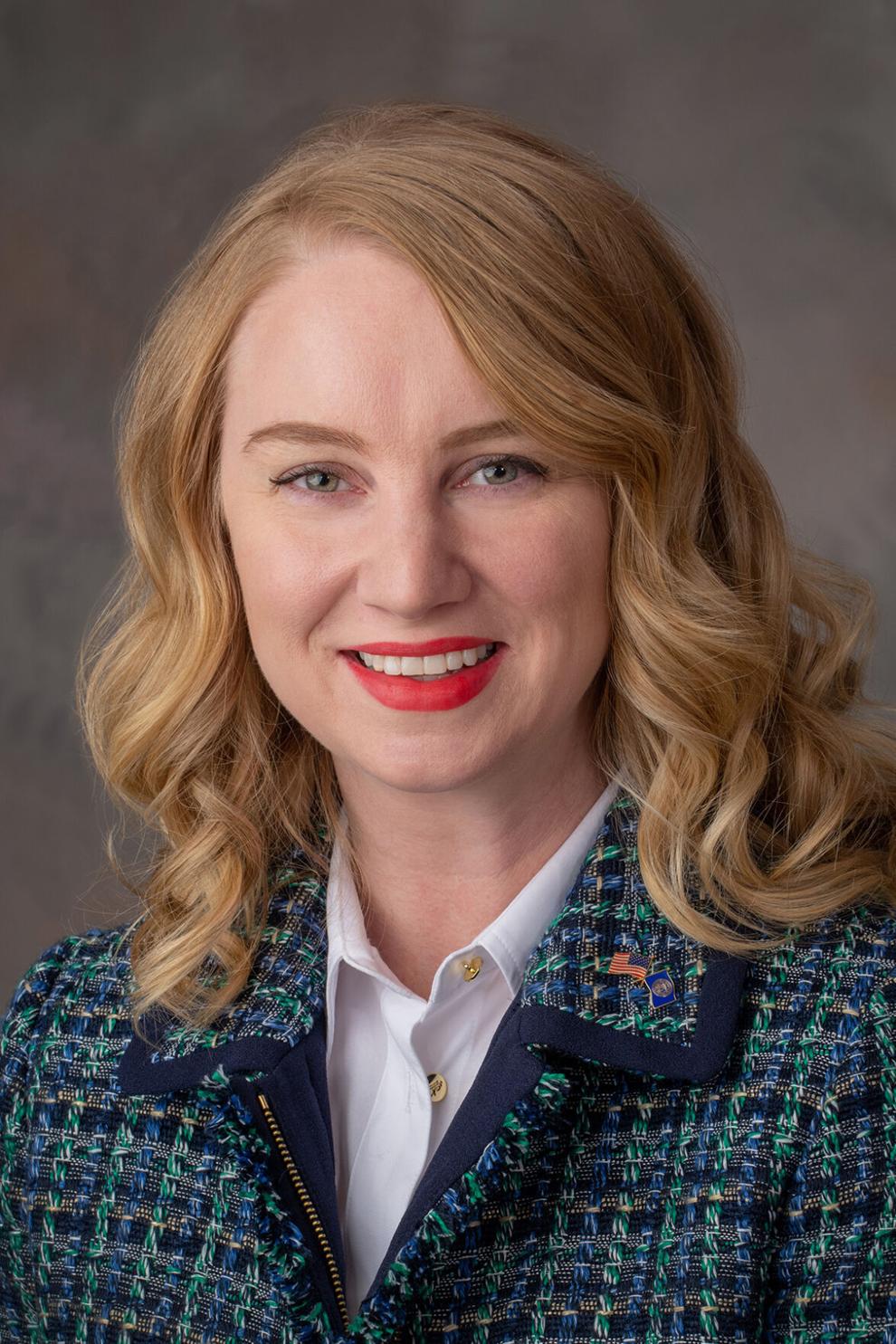 The Committee on Committees consists of three caucuses representing Nebraska's three congressional districts with four senators elected from each caucus by its members. According to the rules of the Legislature, it is charged with submitting a preliminary report on committee membership "immediately following chairmanship and Committee on Committees membership elections."
The committee must also meet the following day and, after considering any amendments to its preliminary report — if two senators agree to switch committees, for example — it then must, "by a majority vote of all its members, submit to the Legislature a final report for its approval."
The rules don't spell out how to put what senator on which committee, however, leaving those decisions up to the caucuses.
Hunt said members of the committee, who are elected by their caucus ahead of the legislative session — there are 10 Republicans and three Democrats on the committee this year — are there to advocate for senators from their own caucus to get their preferences on the more than a dozen standing committees like Education, Judiciary and Revenue.
Omaha Sen. Tony Vargas, another member of the committee, said the 2023 process ignored precedent and "wasn't as fair as it should be or was in the past."
"We make sure incumbents stay on committees, we make sure we protect seniority, and then we take preferences," Vargas said. "Some people got what they wanted, some people didn't get what they wanted. I just want to make sure the process is not political."
Sen. Joni Albrecht of Thurston, who was elected chair of the Committee on Committees on Wednesday, defended its work as fair on Thursday, saying the outrage originated from senators — all Democrats — who she said did not submit their preferences to the committee in time.
She said there was also some confusion about the process among the 17 new senators who believed they would serve on whichever committees they were assigned.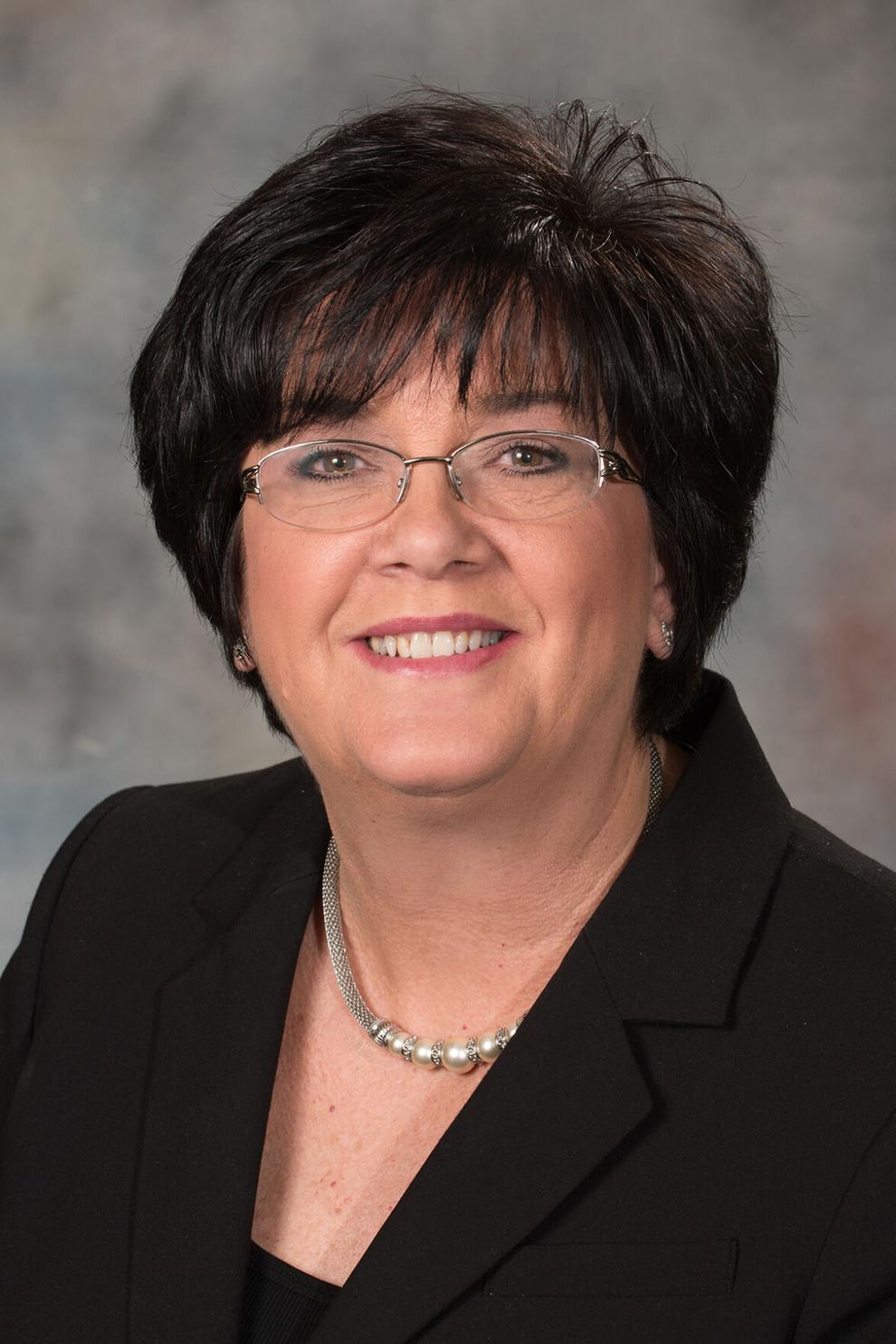 "The argument is that I want to railroad them because there's more of (Republicans) than there are of (Democrats)," she added. "That's not it at all. There's a reason we do what we do in asking people what their preferences are before we ever sit down to do what we did yesterday."
Ahead of voting to move the report to the floor on Thursday, senators on the Committee on Committee broke off into those one-on-one discussions to consider a handful of requests from senators to move to new committees.
Ultimately, the committee approved an amended report with three changes: Sen. Julie Slama of Dunbar will move from the Judiciary Committee to the Natural Resources Committee; Sen. Ray Aguilar of Grand Island will move from the Natural Resources Committee to the Government, Military and Veterans Affairs Committee; and Sen. Rick Holdcraft of Bellevue will move from the Government Committee to the Judiciary Committee.
All three are registered Republicans who worked out the changes with the caucus members on the committee.
Vargas, who accepted the changes by voting to send the report to the floor, said he had no problem "fighting for as many people as possible to get their first or second preferences."

Senators assigned to legislative committees during first-day activities

Legislature punts fight over secret ballots for committee votes to later in the session
"We did not honor that in many instances, and that's a major problem," he added.
Hunt added she also did not have any problem allowing senators to move around, saying that they had worked those moves out themselves.
But, she signaled that Friday, Day Three of the session, might be the first time the political minority in the Legislature will use the stall tactics available under the rules that are now in place.
"This is the beginning of a lesson some people need to learn," Hunt said, referring to former Omaha Sen. Ernie Chambers, who would routinely bring the Legislature to a halt by deploying various motions to slow down business. "If you mess with the process, you're going to pay. You might win in the end, but it's not going to be easy for you.
"The only weapon we have in the minority is time, and we can take as much time as we want," she added.
Ultimately, it will take 25 votes by the Legislature to approve the final report on committee membership for the 108th Legislature — or to send it back to committee for changes.
The Committee on Committee includes:
First caucus: Rita Sanders, Bellevue; Eliot Bostar, Lincoln; Bruce Bostelman, Brainard; Mike Moser, Columbus.
Second caucus: Tony Vargas and Megan Hunt, Omaha; Lou Ann Linehan and Brad von Gillern, Elkhorn.
Third caucus: Mike Jacobson, North Platte; Dave Murman, Glenvil; Steve Erdman, Bayard; John Lowe, Kearney.

Jim Pillen sworn in as 41st governor of Nebraska
Photos: Opening day of the 2023 Legislature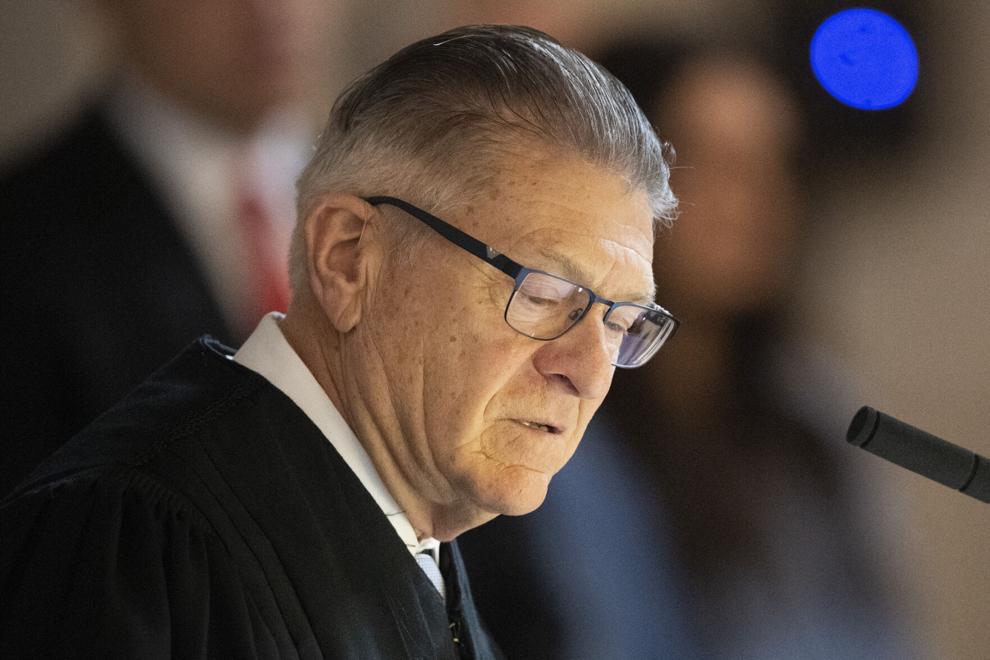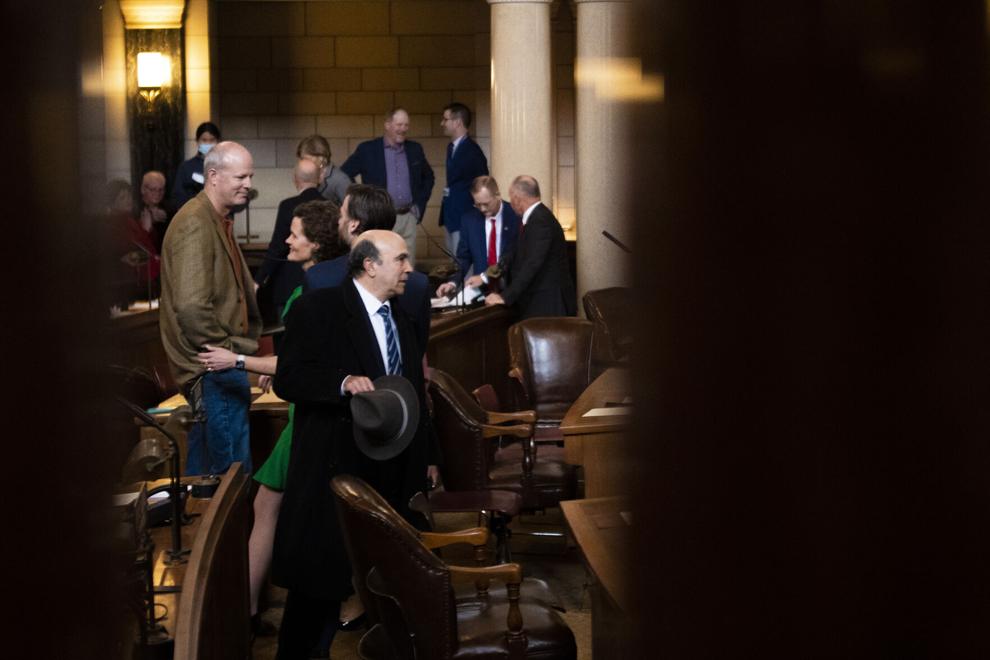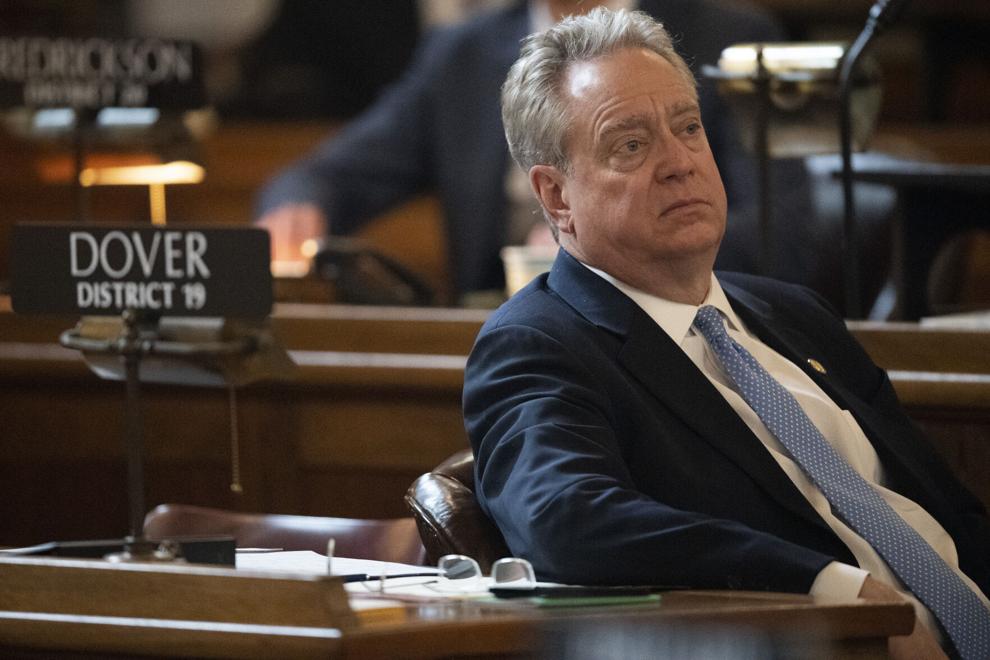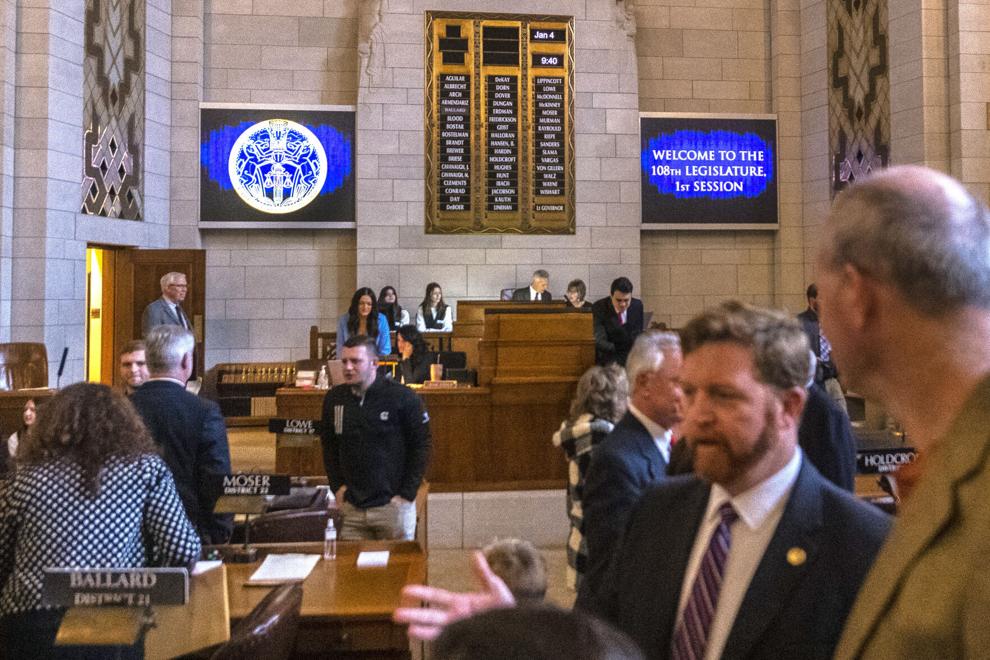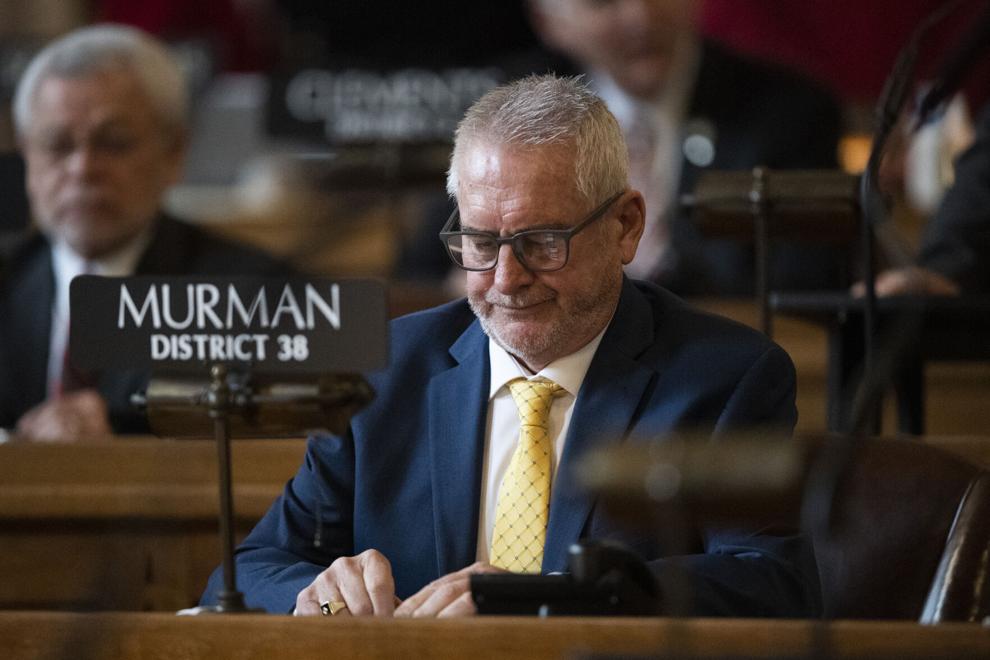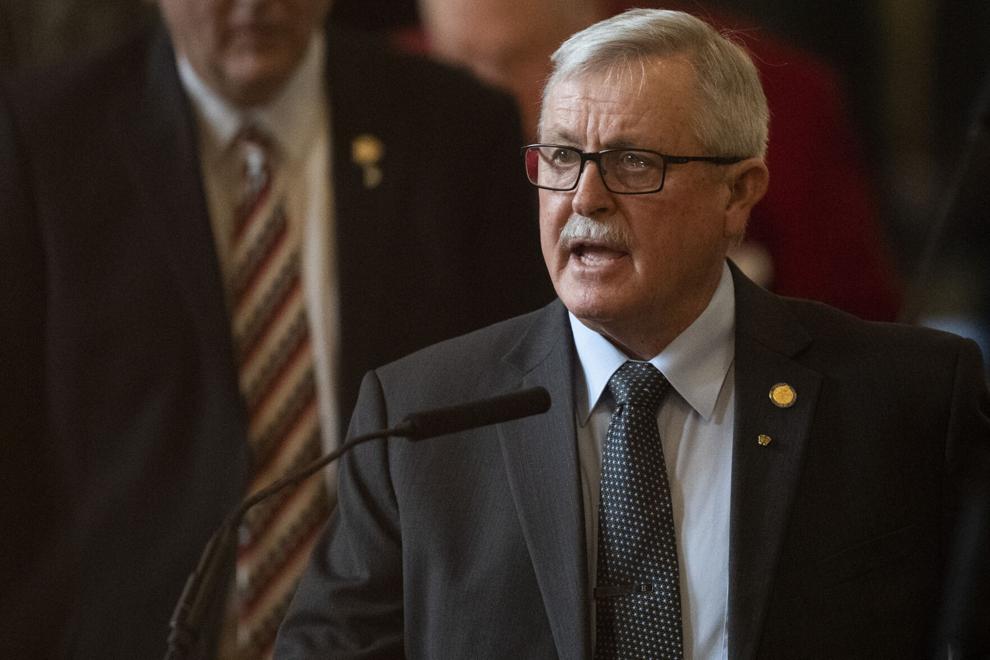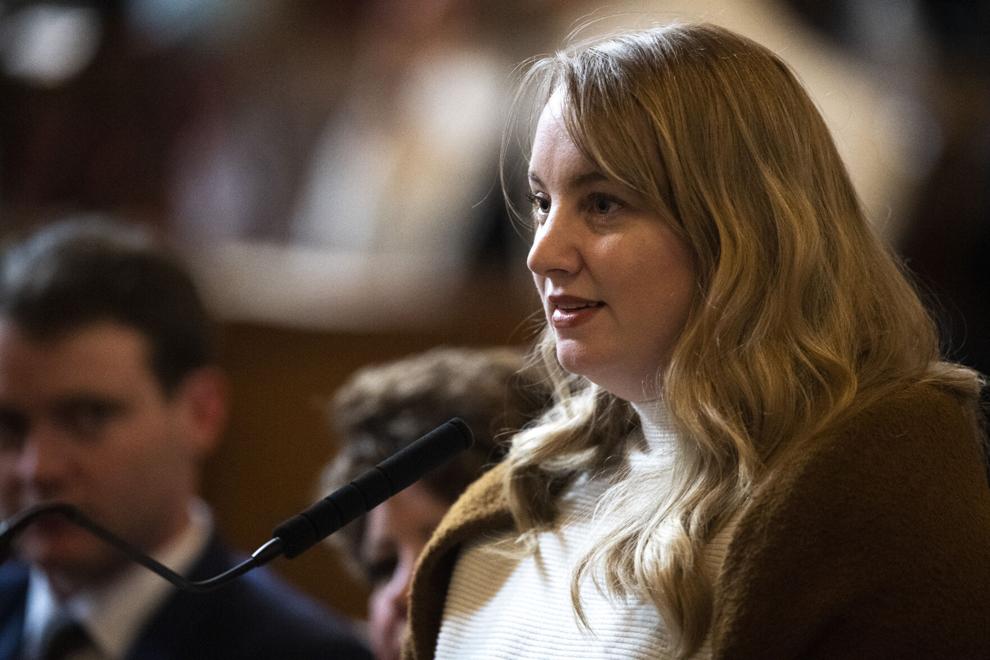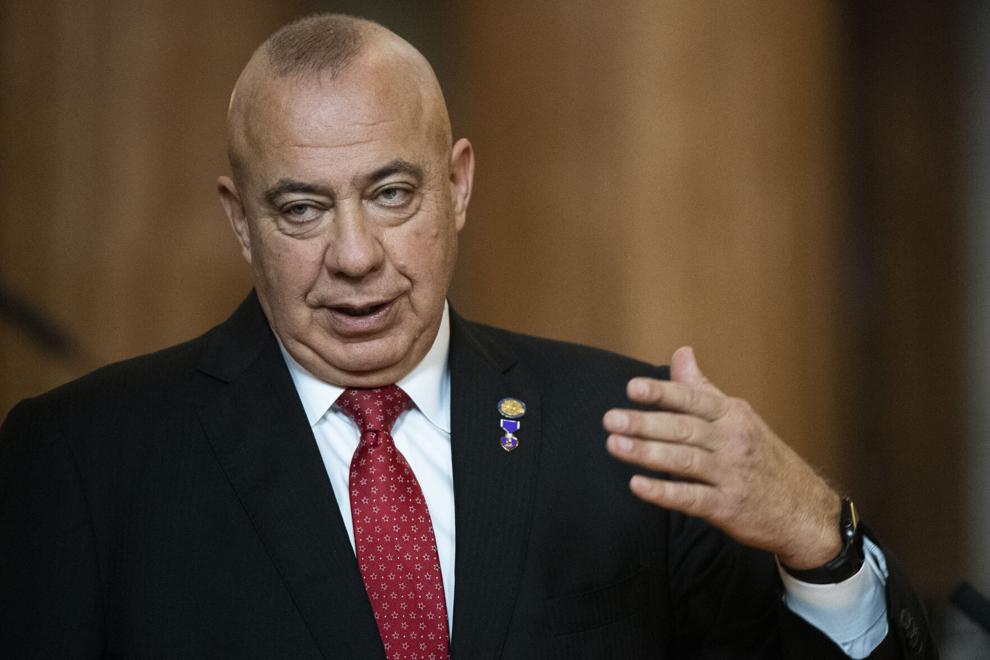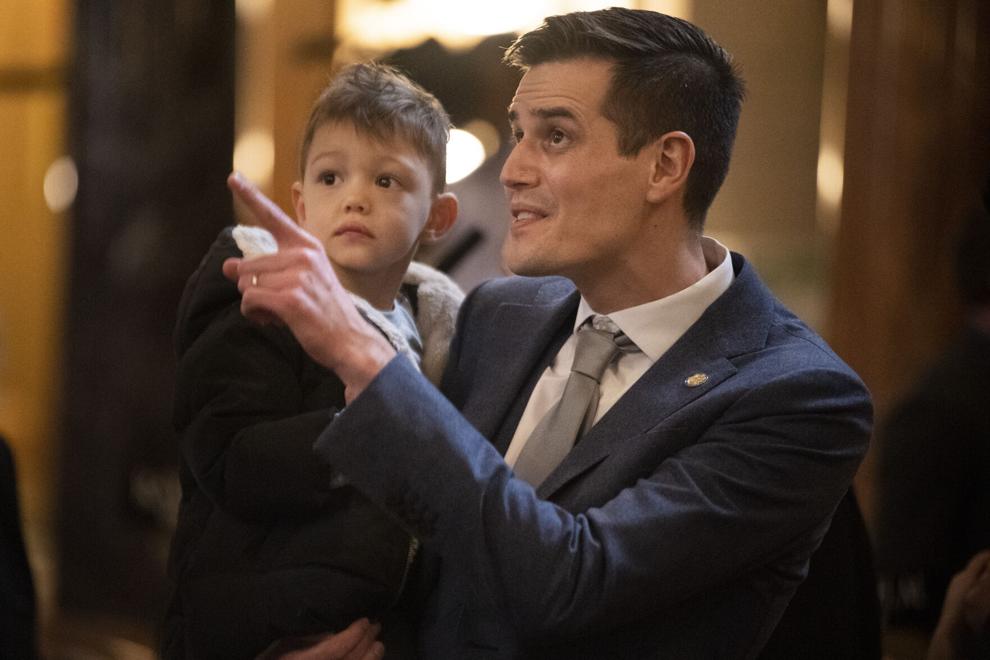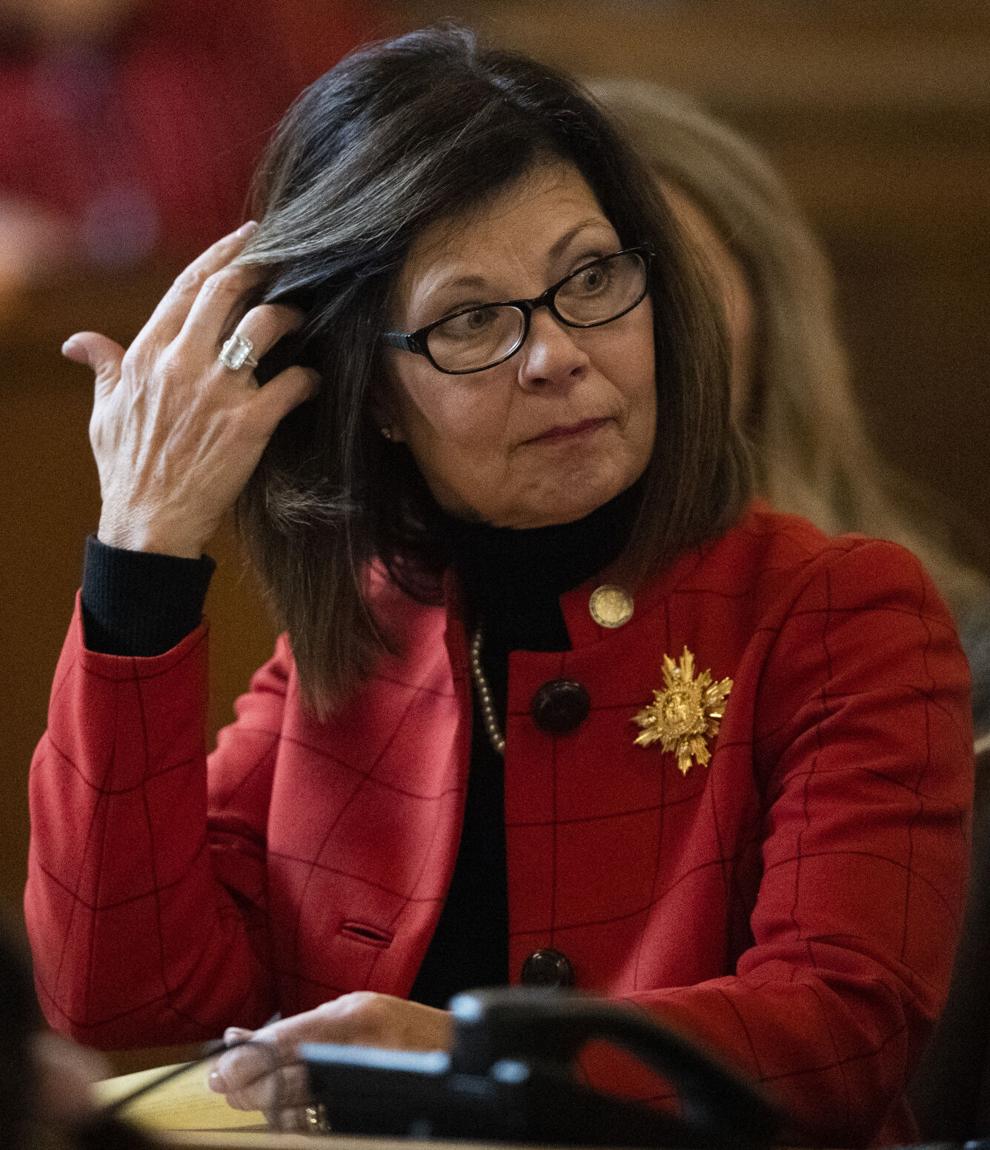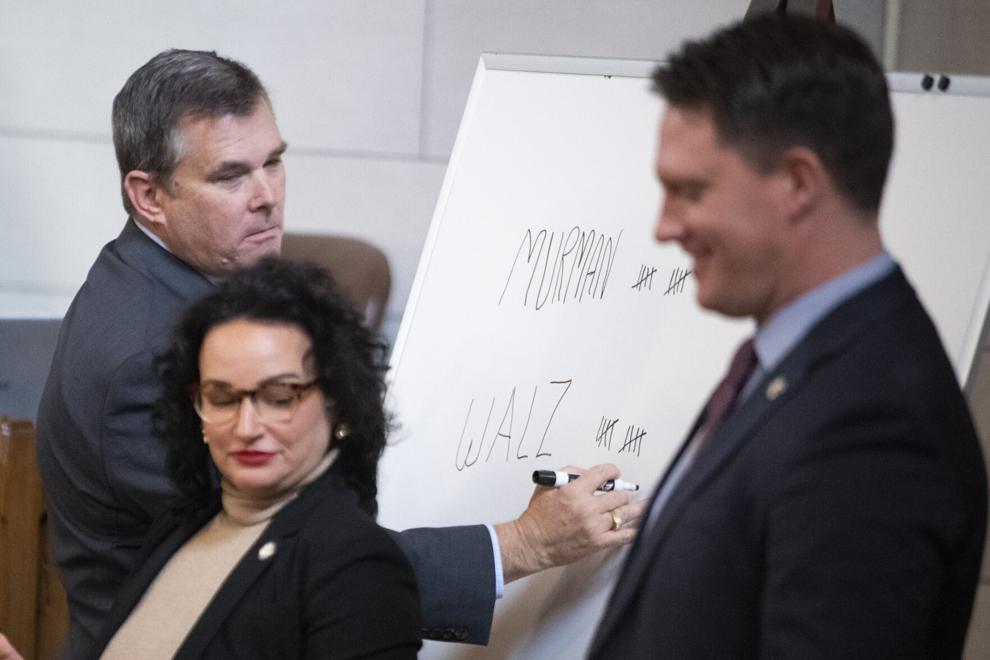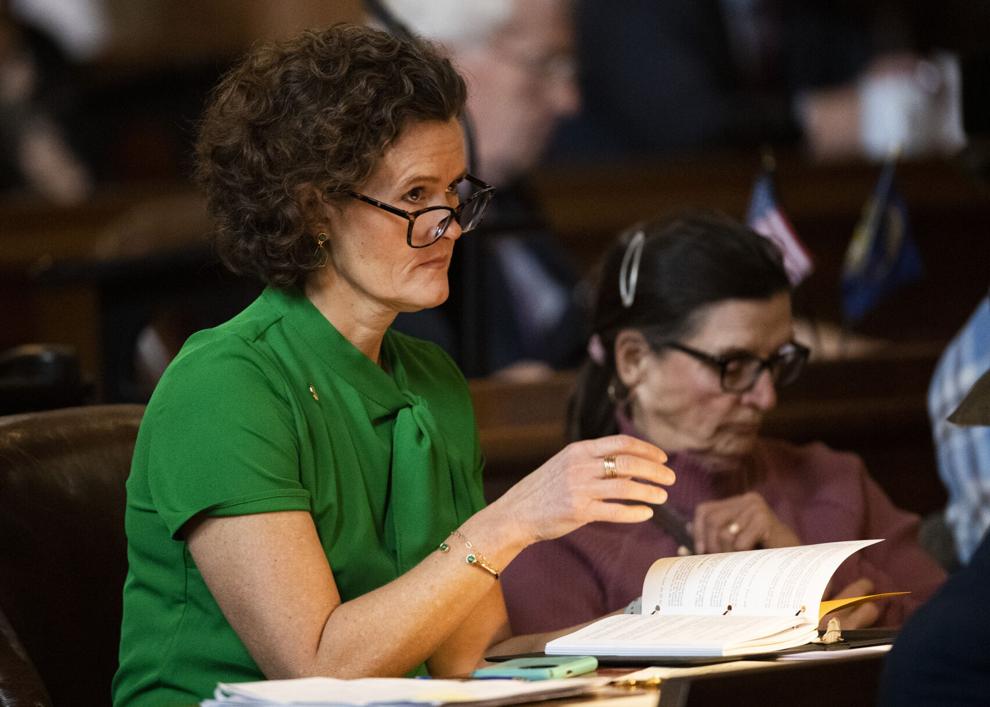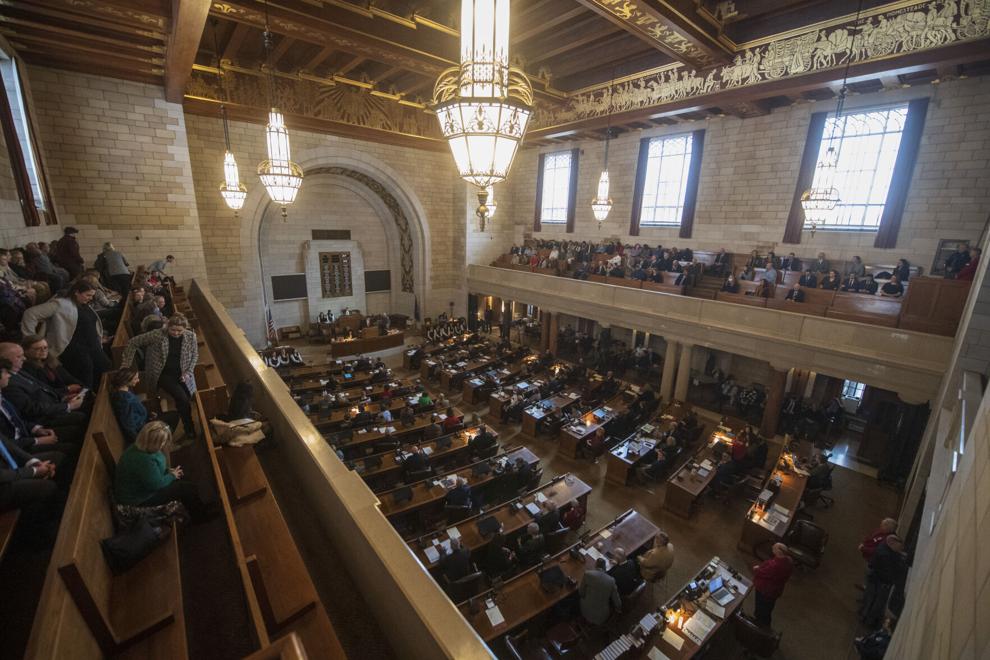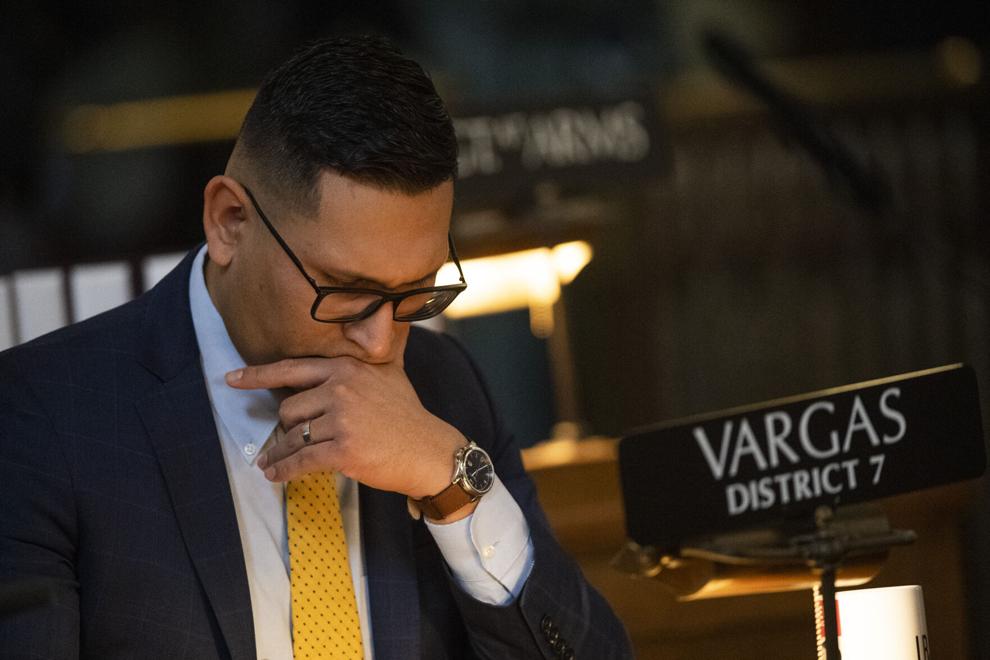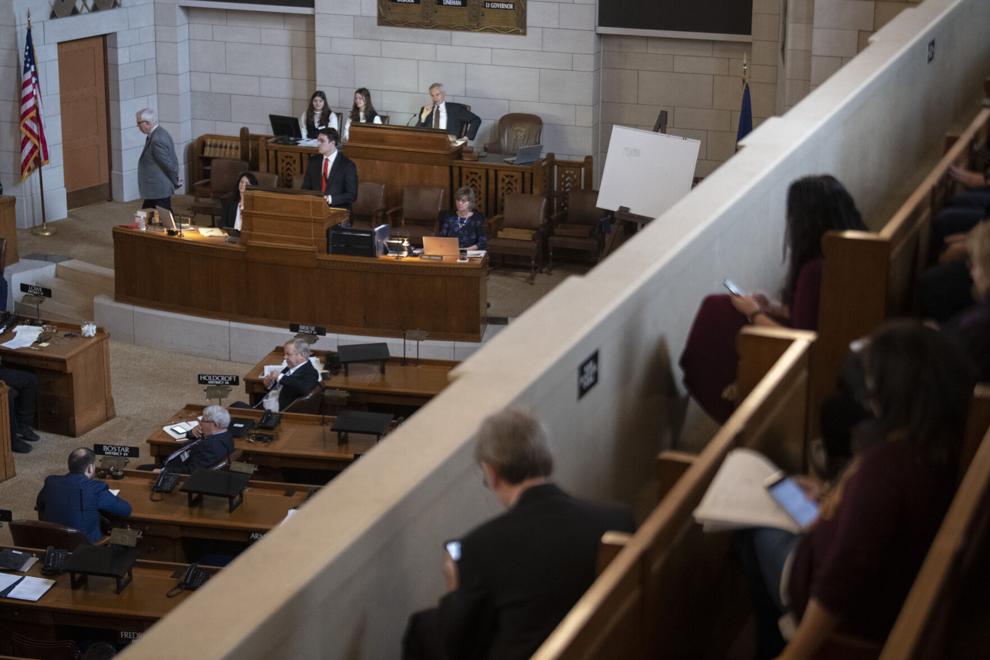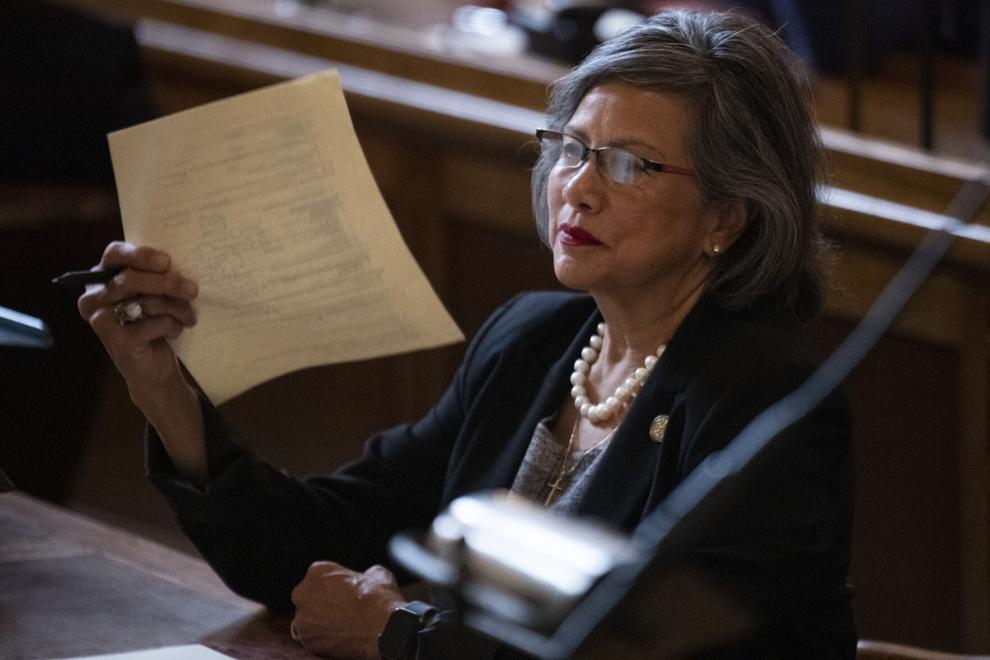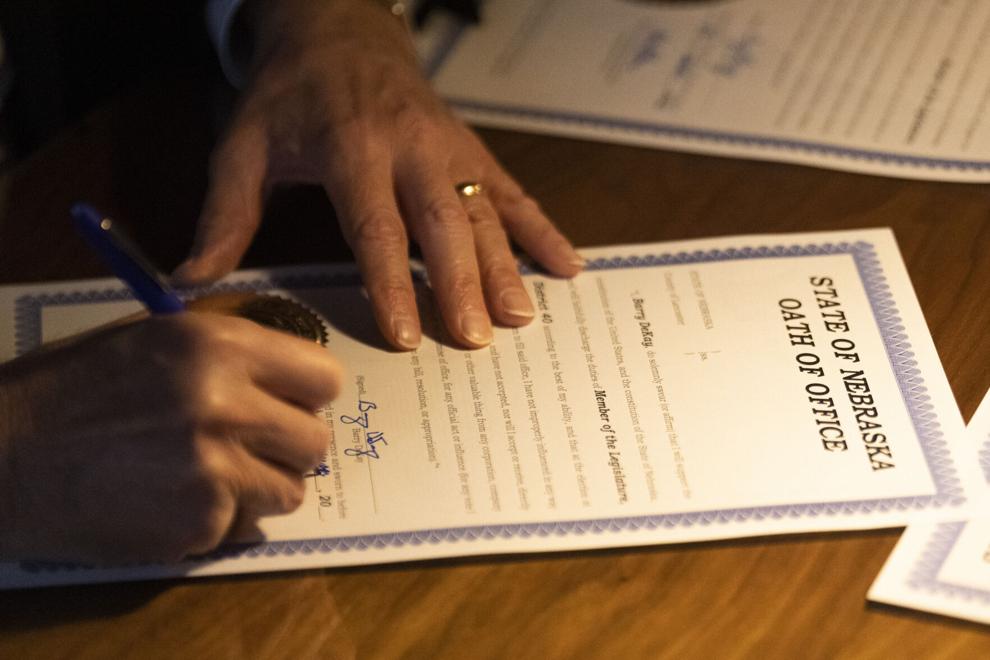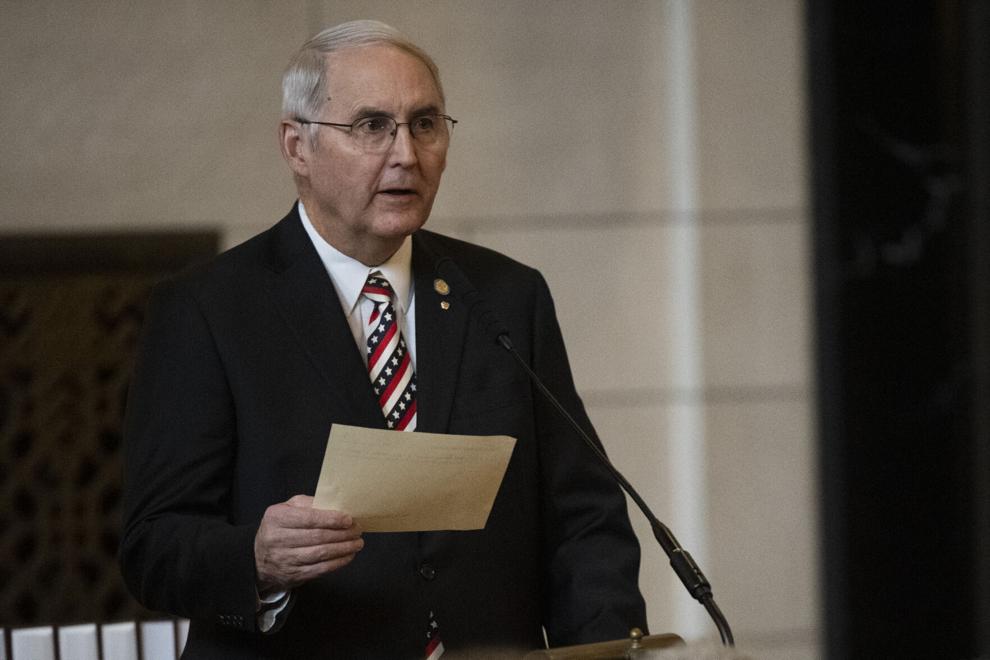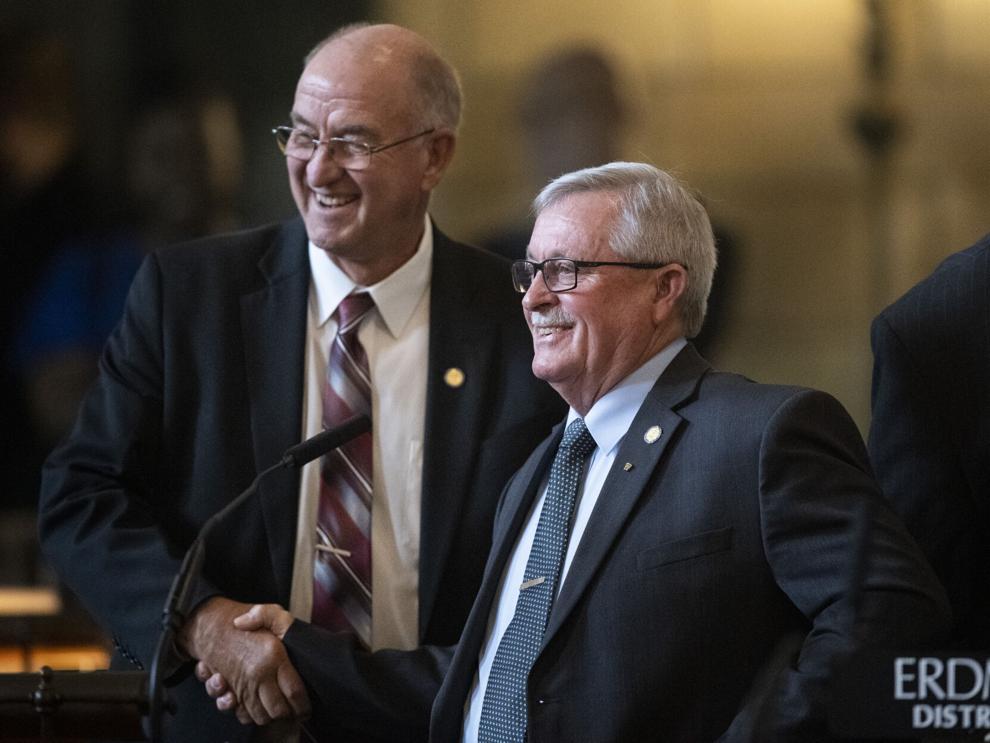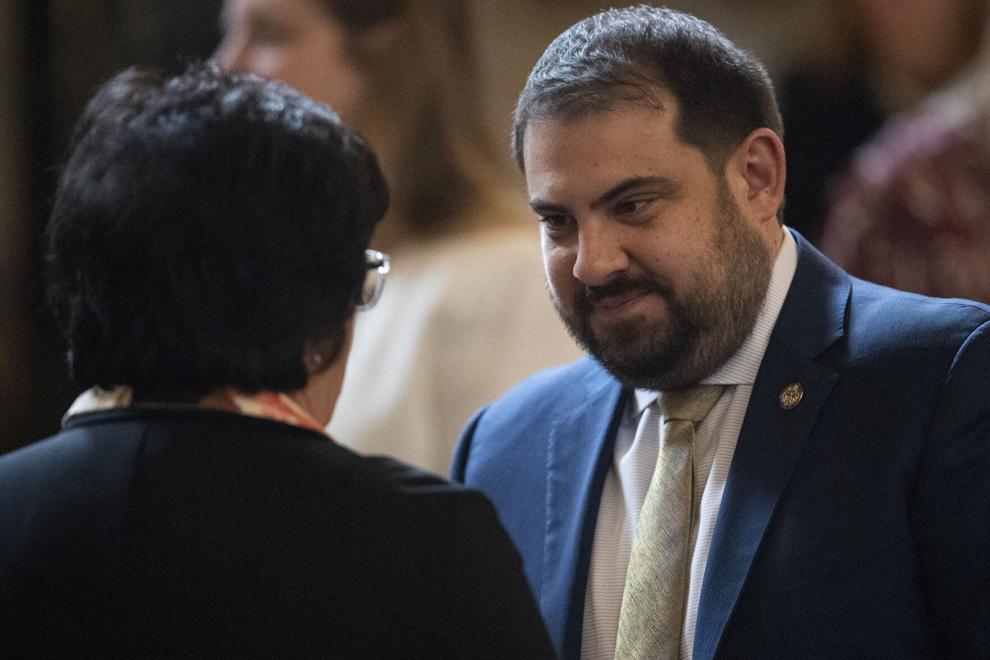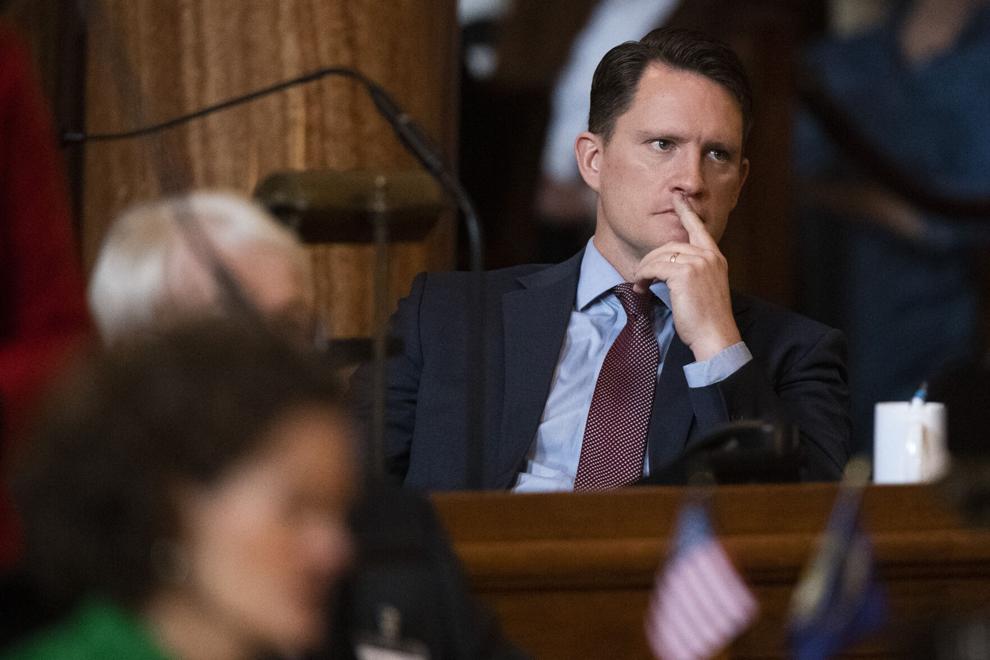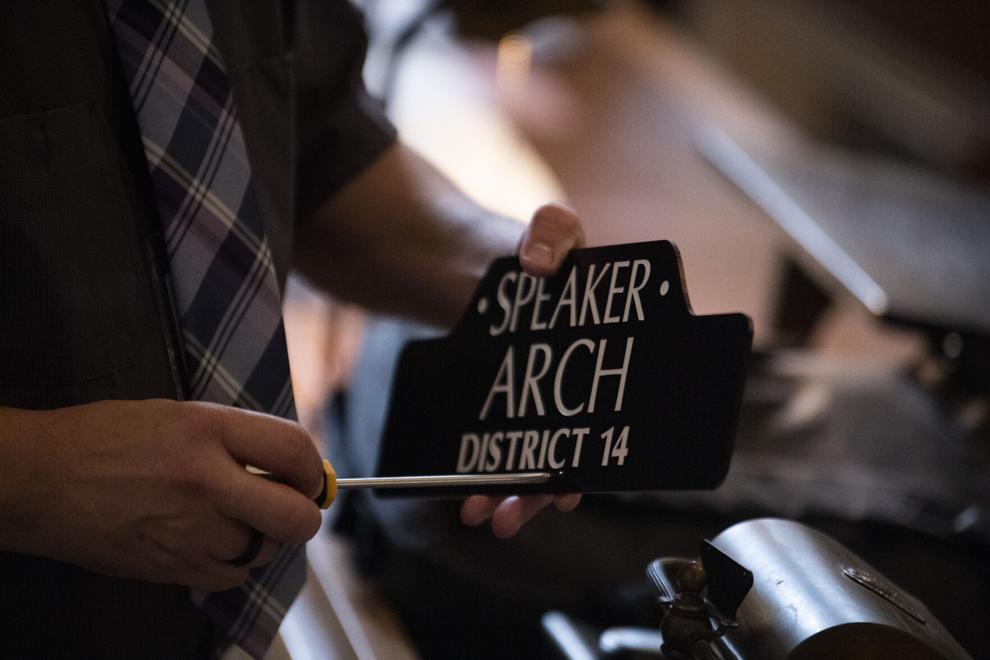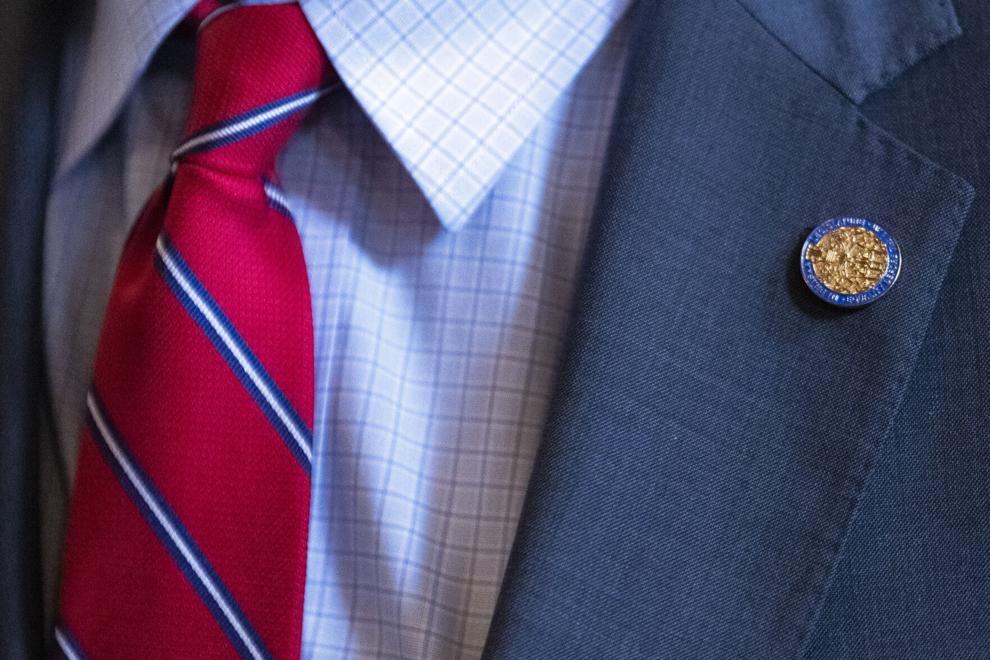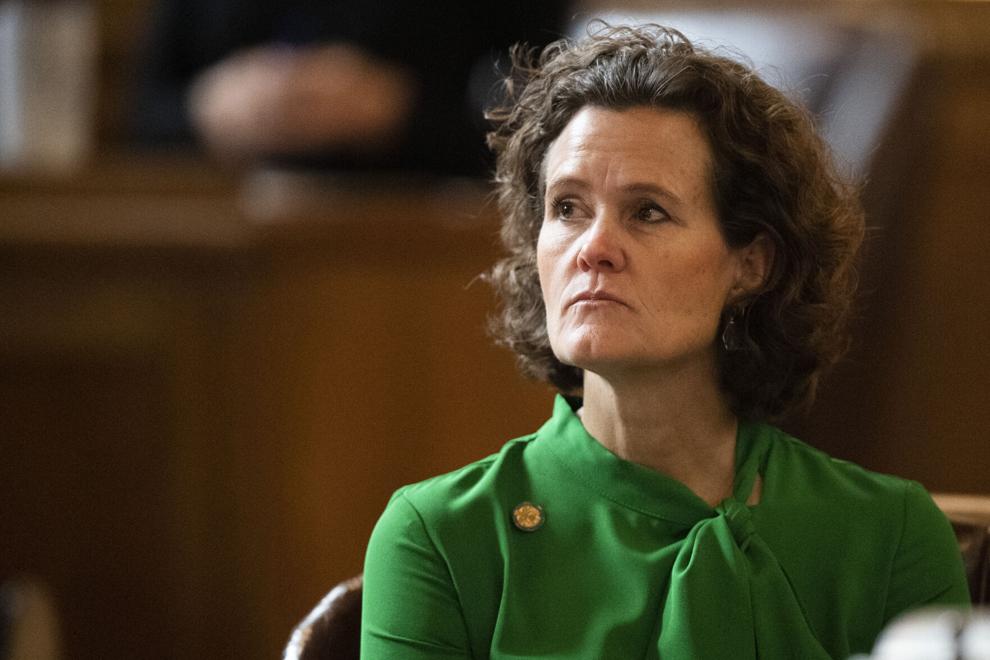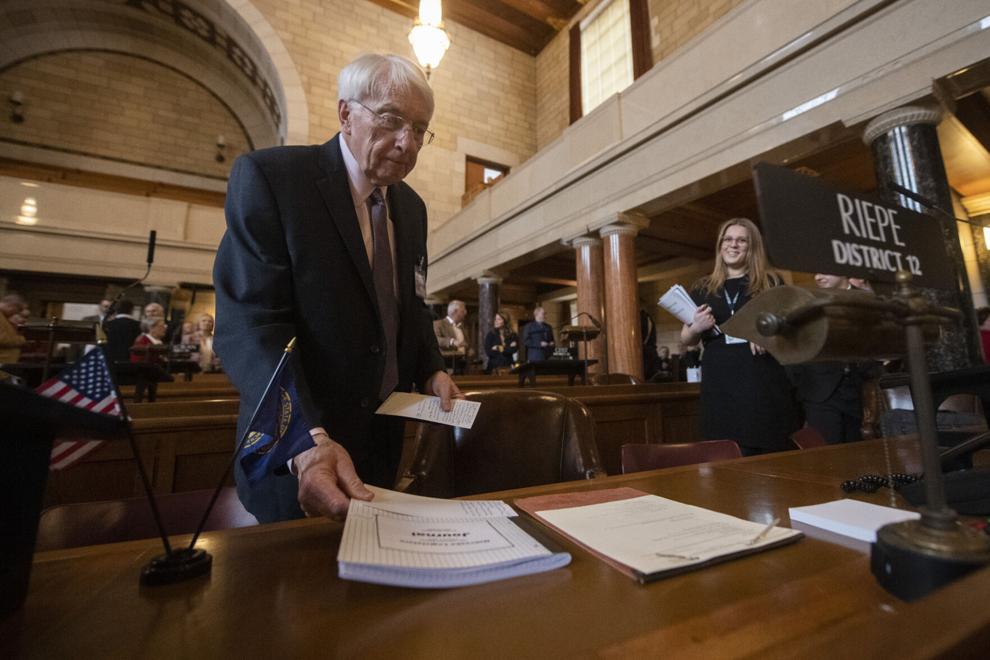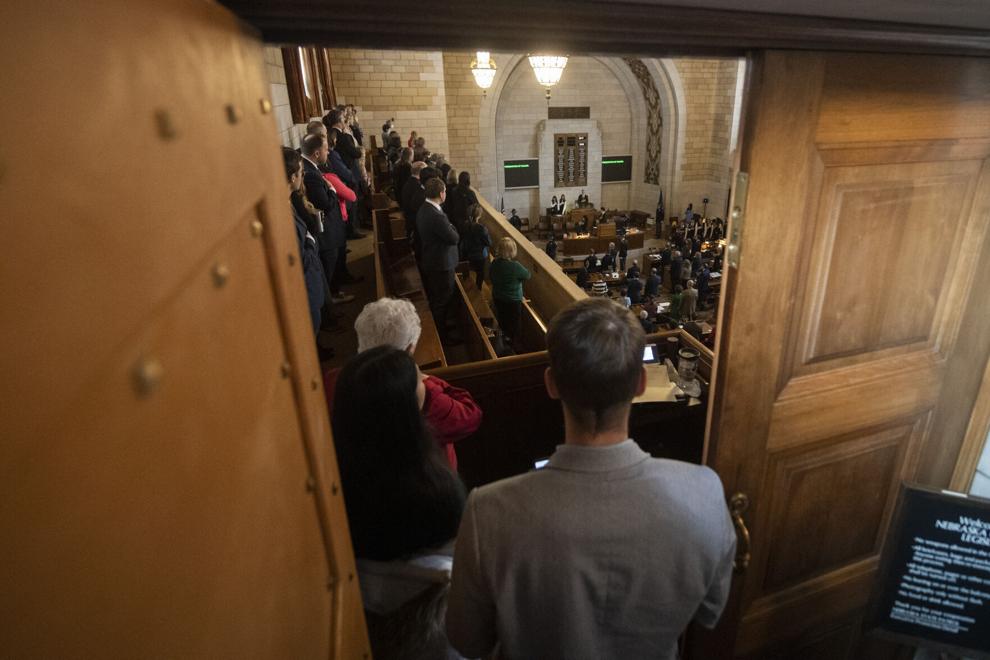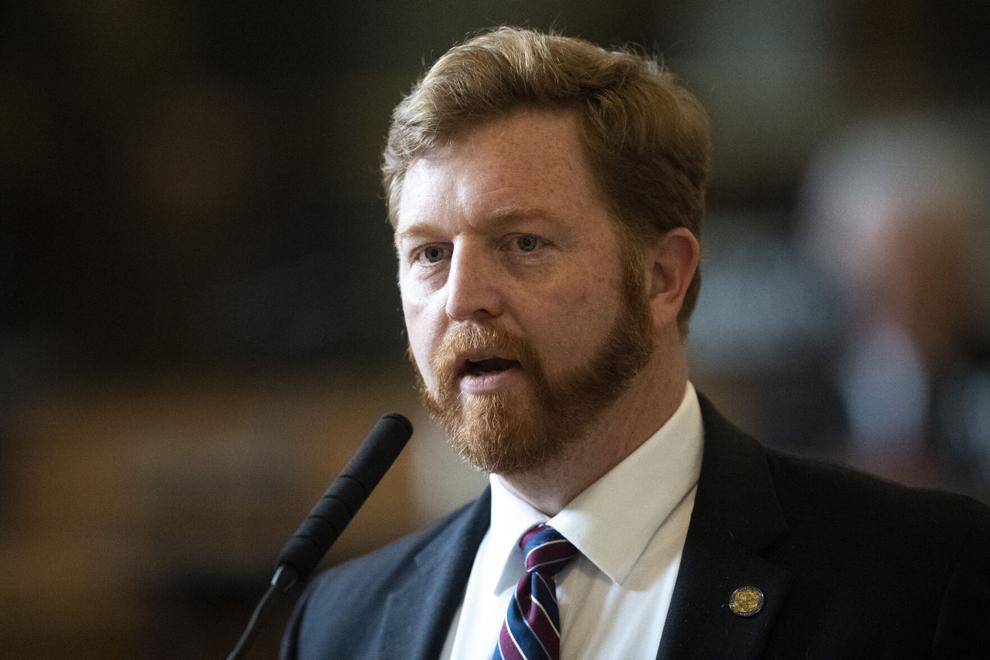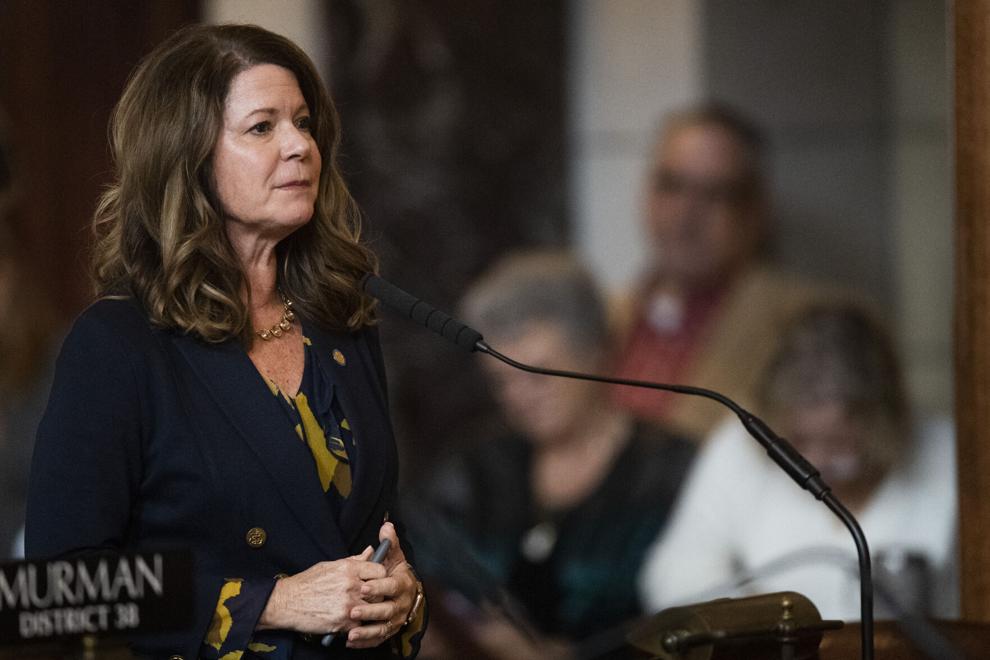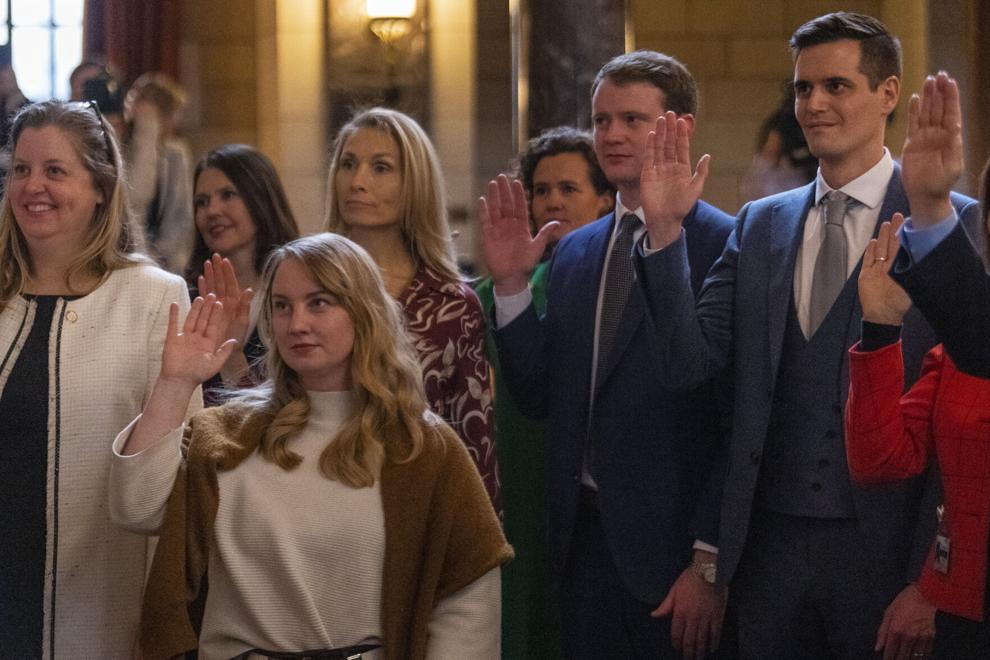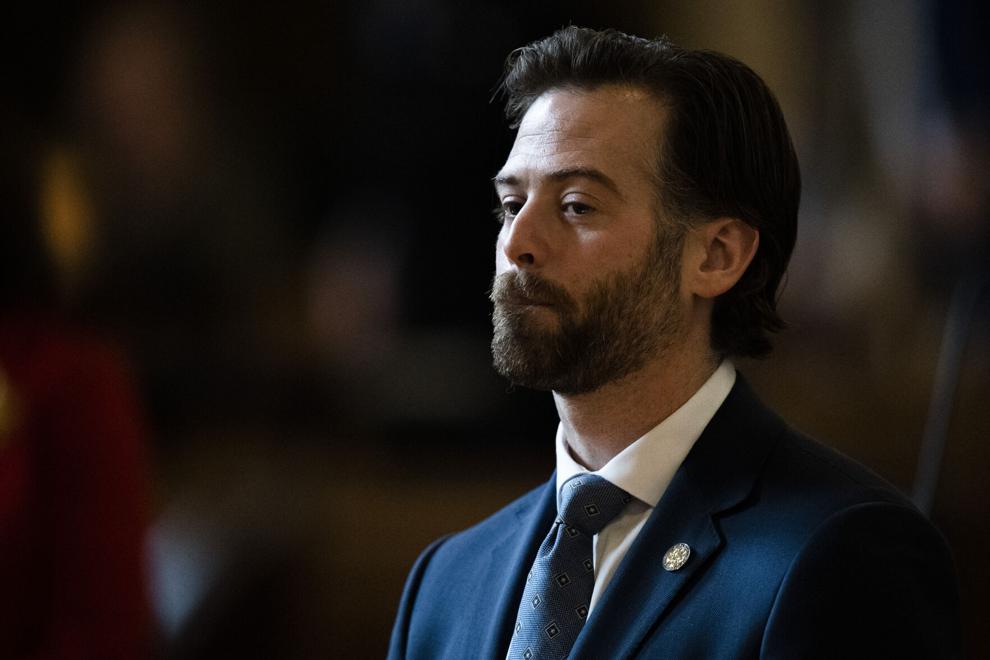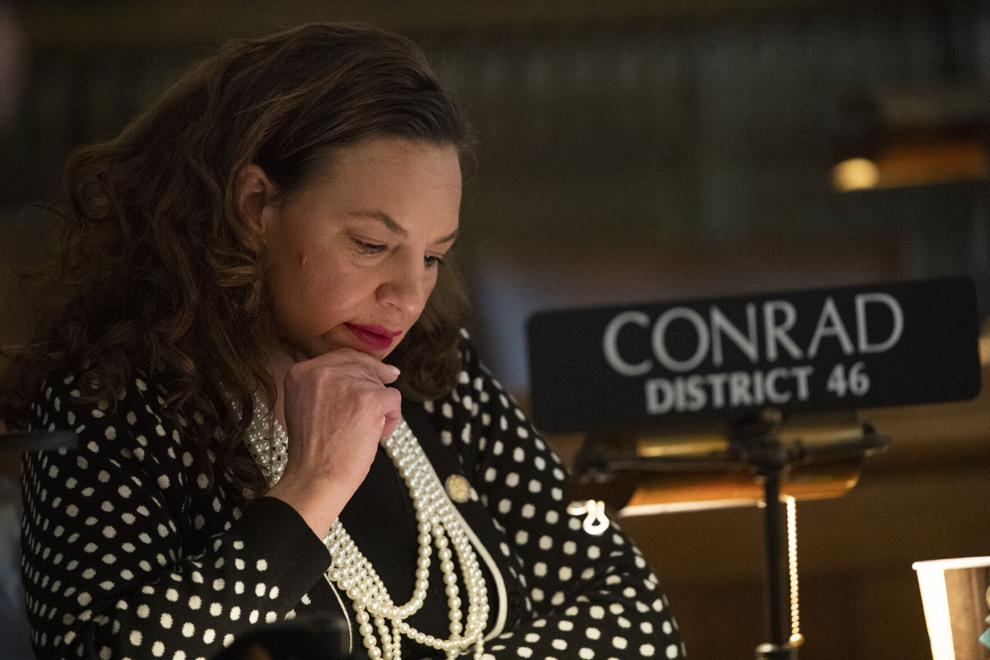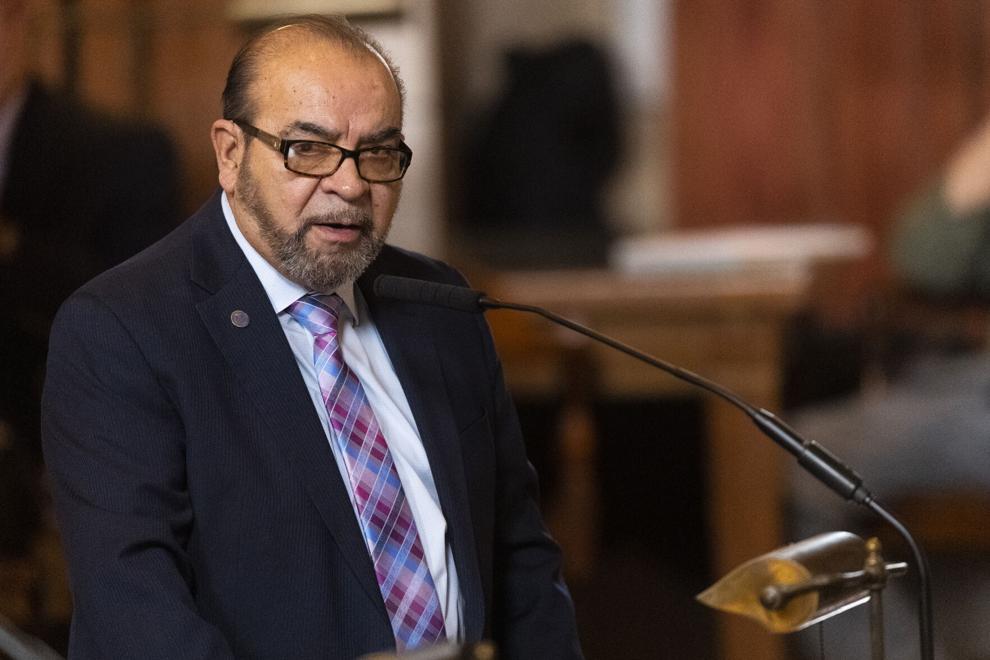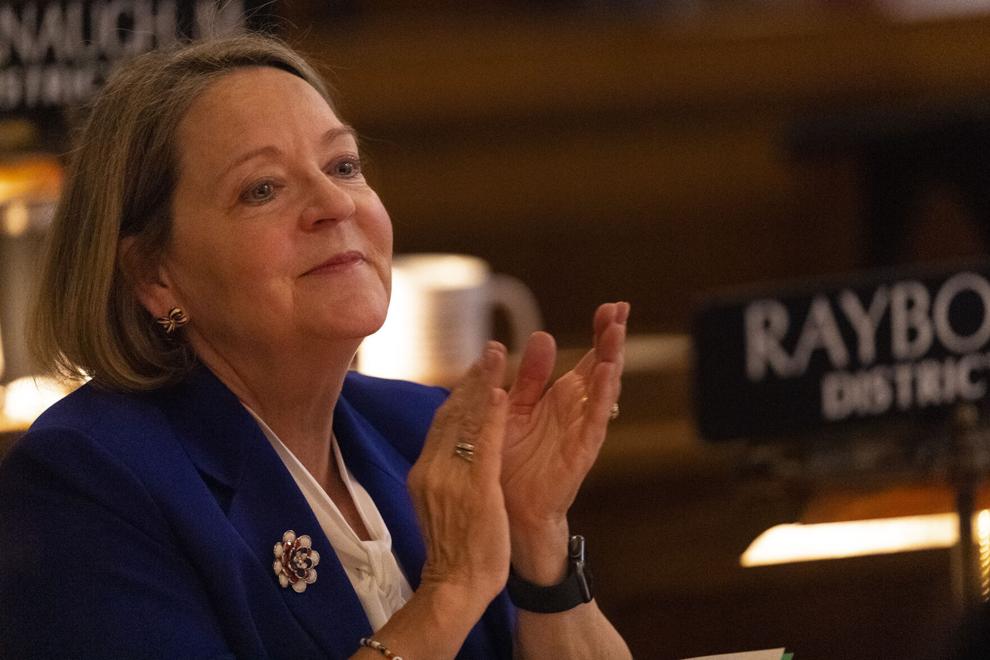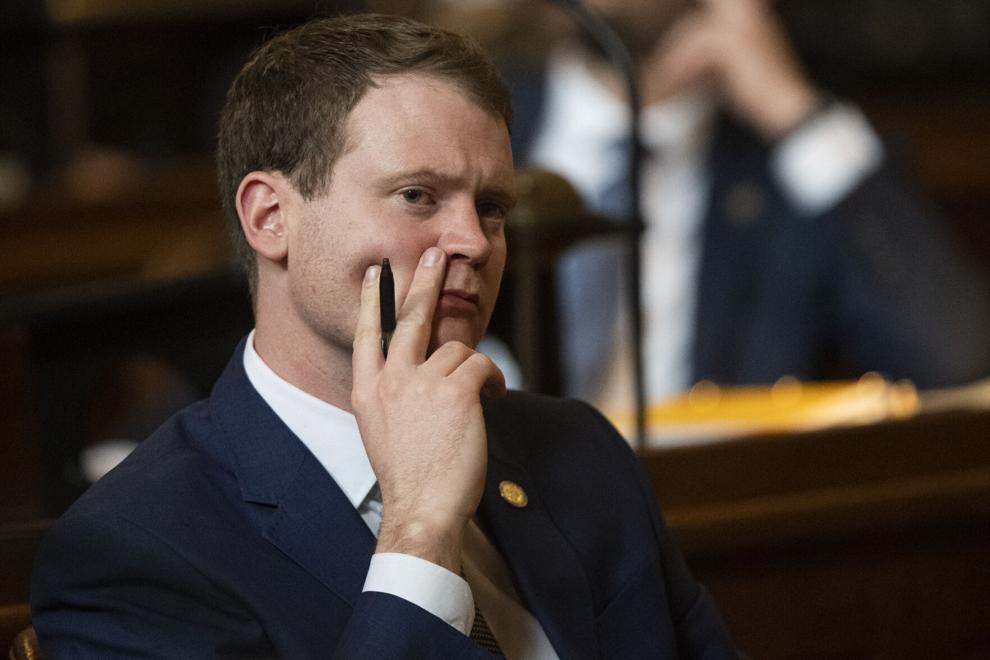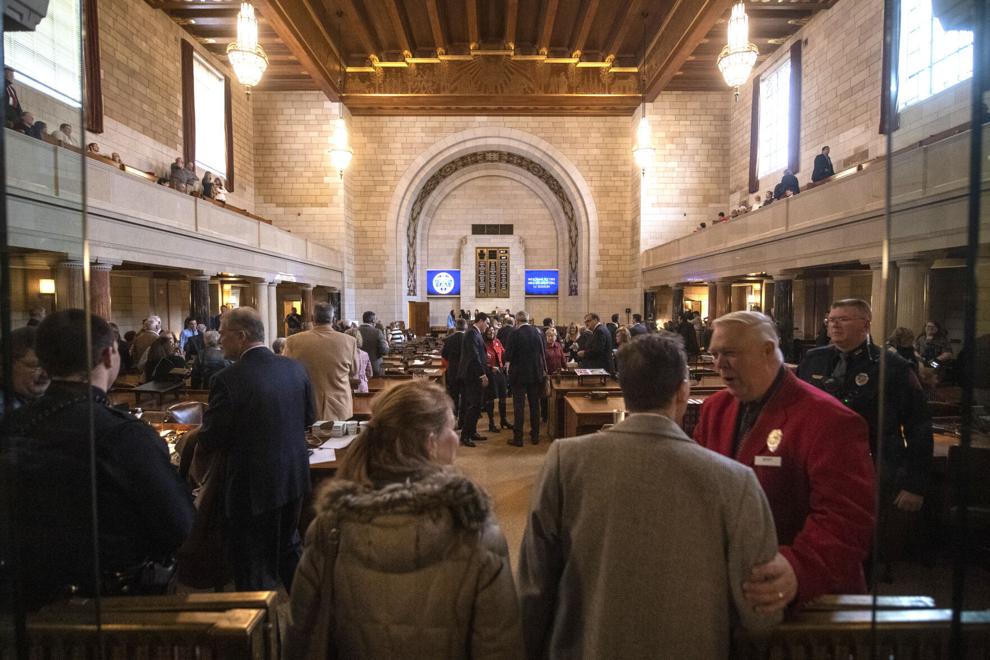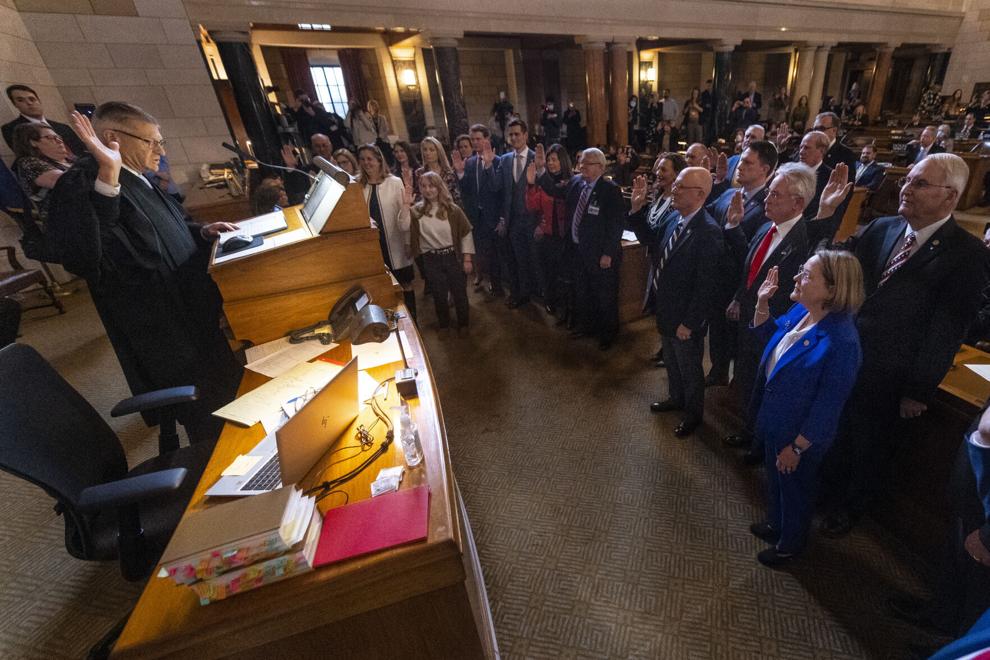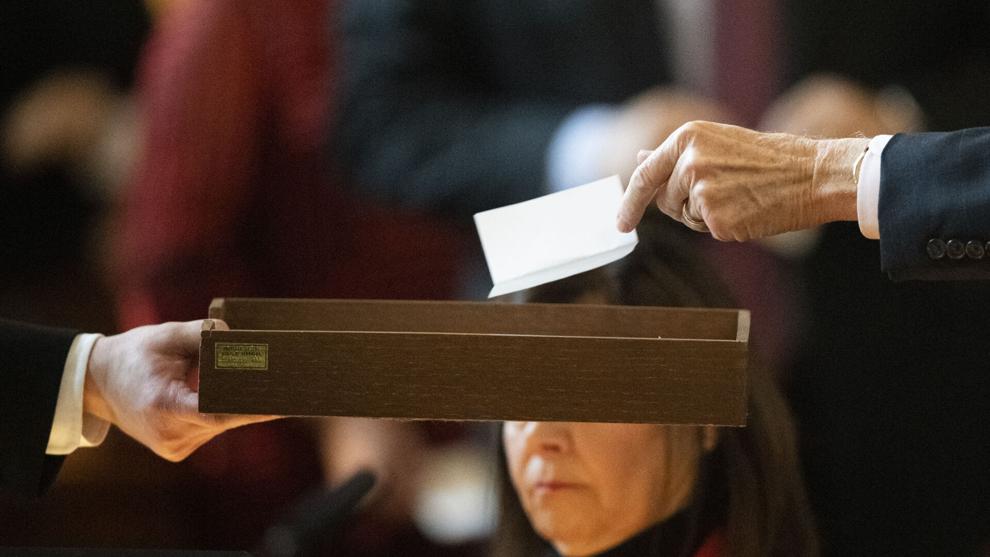 Reach the writer at 402-473-7120 or cdunker@journalstar.com.
On Twitter @ChrisDunkerLJS