Almost 20 years ago, I started my journalism career. One of his first assigned articles was a basketball game at Somerset High School. Early in that game, I was fascinated by him, one of the Briar Jumpers basketball players.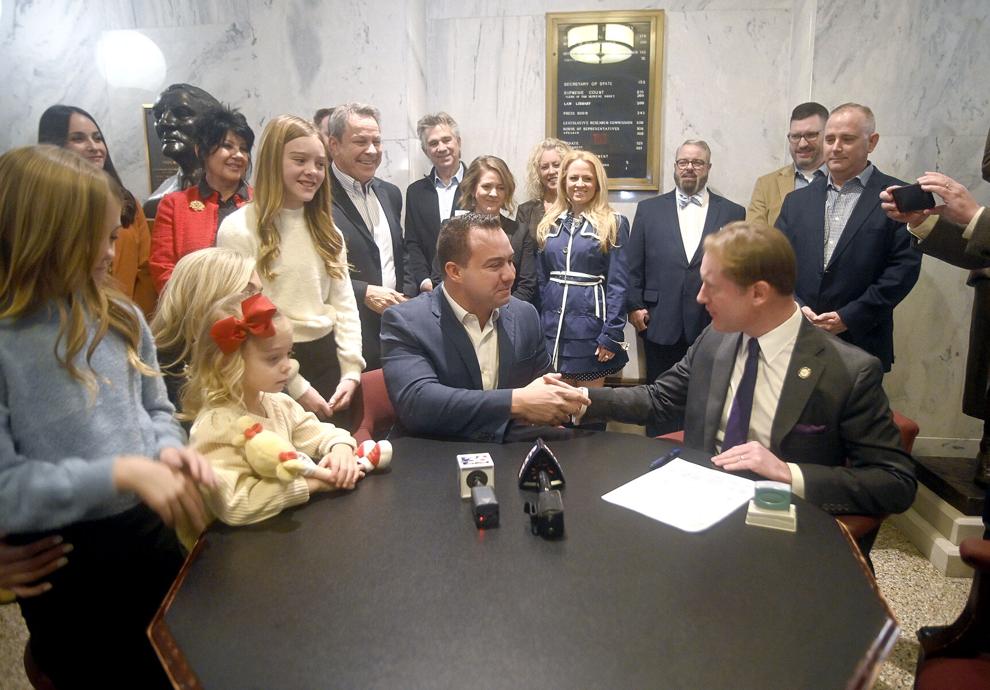 He was never the tallest, fastest, most athletic player on the court, but I was intrigued by his demeanor and the way he played the game. The short, stocky player seemed to really enjoy the basketball game. He played very hard and was the first player to jump to the floor for his ball loose on hardwood.
But perhaps his greatest asset was his tenacity and toughness. His tenacity was so extreme it was the limit of football mentality. He could be reckless at times and he was a very physical player. His former coach Sean Thacker once said of him: Anyone who's ever played basketball with him probably felt the bruises and marks the next day from his physical style of play.
The young high school athlete's name was Alan Keck.
When that season lasted 20 years ago, I followed Keck and Briar Jumpers to the finals of the All "A" Classic State Championship at Eastern Kentucky University's McBrayer Arena. Like every game he's seen play, Keck went all out for the Somerset basketball team.
As the final seconds of that championship contest ticked away, it was clear Somerset would lose the game. I was exhausted. The once super-tough guy now broke down in tears, crying on his coach's shoulder in front of thousands of spectators.
Twenty years ago it was the biggest stage a young Alan Keck had ever appeared on. But 20 years later, when he ran as the Republican candidate for governor of Kentucky, I found myself writing about him again.
About 20 years ago, as a young high school athlete, I saw some of the same qualities in Alan Keck as a grown adult and now as a statewide politician.
Keck arrived at the Kentucky Secretary of State's office with his entire family and a throng of supporters. At the Kentucky State Capitol, surrounded by a group of his members in the statewide media, Keck was probably a little nervous or overwhelmed.
But he wasn't. In fact, he said that when his youngest of three daughters recently visited the famous FAO Schwartz toy store in New York, he had to bring her favorite doll for the application after purchasing it. He was interacting with the press, explaining that he had to. The store was featured in the movie Home His Alone 2, Keck joked.
Keck also mentioned Somerset High School when Kentucky's Secretary of State Michael G. Adams walked into the room wearing a purple tie. Keck joked. I hope you didn't wear that color just for me today? "
In addition to his cheerful disposition, Keck offered to answer any questions posed by veteran statewide media. And one of his most obvious and obvious questions is, "How do you think you can compete with other candidates who have already raised millions of dollars and have a much higher profile across the state?" It was something.
Mr. Keck answered the question with a big smile and a deftly direct approach to how he stands up to the fight for campaign finance and publicity.
But I didn't really need to hear Keck's answer to that question. Because I knew from experience how Keck would fight when he was overwhelmed either by size and athleticism, or by campaign finance and name recognition.
No doubt Keck will put up a very tough fight in this upcoming gubernatorial election. Win or lose, I think Keck will definitely leave a mark on Kentucky politics — just like he did with his basketball opponents just 20 years ago.