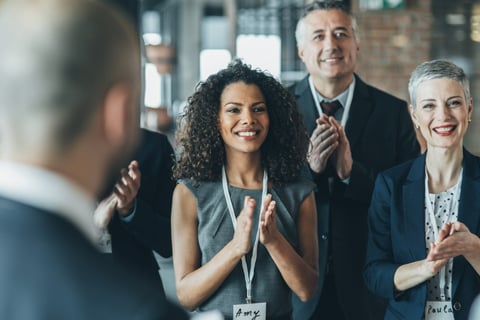 Insurance broker TrueNorth Companies has made a number of changes to its executive roster in order to secure its status as a legacy company and as a broker of choice.
The following leadership promotions and transitions have been announced. This will come into effect in January of this year.
Matt Rathje, currently Senior Vice President of Client Operations at TrueNorth, will assume the role of Chief Operations Officer.

Chad Sahm, Senior Vice President of Transportation, Named Chief Financial Officer

Bill Tuebel, former CFO of TrueNorth, will retain his position as Senior Strategy Officer.

Executive Vice President, Risk Management Max Smith Named TrueNorth's Chief Commercial Officer
According to a release issued by TrueNorth, these executive appointments were made to support the company's strategic planning and continued growth.
TrueNorth CEO Jason Smith said: "It is an honor and honor to announce several key leadership advancements that will help advance and enhance TrueNorth's planned trajectory in the years and decades to come."
In addition to the board appointments, TrueNorth also revealed the following internal promotions that took place this month:
Assistant General Counsel Robin Westfal Appointed General Counsel

Senior Vice President, Risk Management Stu Haker appointed Senior Vice President, Risk Management

Transportation Principal and Practice Leader Bill Zenk has been appointed Executive Vice President of Risk and Workforce Solutions.

Chris Gulker, Principal and Practice Leader, Transportation, has been appointed Senior Vice President, Transportation.

Andrew Mills, Director of Client Services, has been appointed Vice President of Operations for Risk and Workforce Solutions.

Garret Shekleton, Manager of Strategic Initiatives, has been named Operations Vice President of Risk Management.
Headquartered in Cedar Rapids, Iowa, TrueNorth is a privately held risk management and insurance brokerage firm with 15 offices in seven states. The company previously acquired Denver-area agency Jewel Insurance and Gateway Insurance Services in Ames and Iowa Falls.