Georgia Tech is making another coaching change, this time on the defensive side of the ball.
According to a report from Kelly Quinlan of JacketsOnline, Georgia Tech is parting ways with defensive line coaches Larry Knight and David Turner. Knight last season also held the title of Defensive He's Ends Coach and Defensive He's Recruiting He's Coordinator. Turner last season served as defensive run coordinator and indoor defensive lineman coach.
This is very important news for Georgia Tech. The Yellow Jackets are reshaping his coaching staff this offseason, but it's primarily deployed on the football's offensive side. These are the first changes Brent Key has made on the defensive side of the ball.
Knight came to Georgia Tech after two seasons (2017-18) at Temple under head coach Jeff Collins, according to the Georgia Tech Athletics site. He started working at Temple as a quality control assistant and has since been promoted twice. He was promoted first to director of player personnel and then to outside linebacker coach/defensive recruitment coordinator.
After three seasons as a defensive line coach in Florida, Turner came to Georgia Tech, where he has been coaching for over 30 years.
It will be interesting to see how quickly Key works to fill that position and who he gets to fill the coaching spot.
Georgia Tech Coaching Staff
Head Coach – Brent Key
Quarterback Coach/Cooffensive Coordinator – Chris Weinke
Offensive Coordinator/Tight End Coach – Buster Faulkner
Running Back Coach – Norval Mackenzie
Wide Receiver Coach – Josh Crawford
Offensive Line Coach – Jeep Wade
Defensive Coordinator – Andrew Tucker
Defensive Line Coach – TBD
Linebackers Coach – Jason Semore
Defensive Backs Coach – Travarez Tillman
Follow us on social media for the latest from Georgia Tech Athletics.
Facebook: All Yellow Jacket
twitter: @AllYellowJacket
Follow Jackson on Twitter. @jacksoncaudell
Recommended articles
Report: Georgia Tech bids farewell to defensive line coach
Georgia Tech Wide Receiver EJ Jenkins Officially Declares 2023 NFL Draft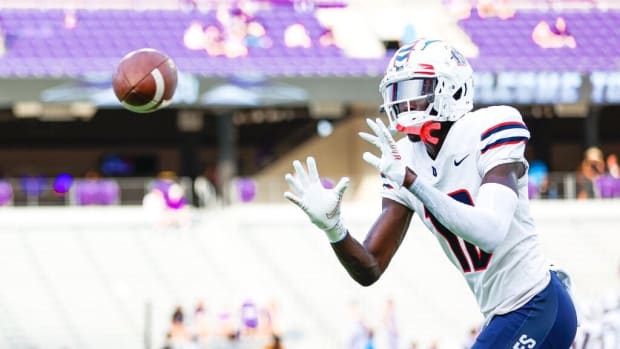 Wide receiver Abdul Janne set to visit Georgia Tech this weekend
See all the latest tech news at AllYellowJackets.com.
Visit the Georgia Tech homepage
For the best coverage of Georgia Tech and National College Football, listen to the Goal Line Stand Podcast.
Other Georgia Tech related content:
Georgia Tech Wide Receiver EJ Jenkins Declares 2023 NFL Draft
Transfer wide receiver Abdul Janeh visits Georgia Tech
Josh Pastner discusses Georgia Tech's biggest problem with 0-3 start in ACC play
All about Josh Pastner before his game against Miami
Georgia Tech Basketball vs Miami: Preview, How to Watch, Predictions
Where is Georgia Tech in the Transfer Portal Rankings?
Former Georgia Tech defensive end Jordan Dominek enters transfer portal again
ACC Basketball Power Ranking: 1/2
Former Georgia Tech running back Jermer Gibbs declares entry to NFL Draft
Watch: Former Georgia Tech running back Jordan Mason scores first NFL touchdown