Flat – With a successful fall campaign, Georgia Tech's women's tennis will begin its 2023 slate ranked No. 25 in the Intercollegiate Tennis Association's preseason rankings released Wednesday.
A historically strong women's tennis conference, the Atlantic Coast Conference boasts six teams in the top 25. ).
Playing in five tournaments this fall, the Yellow Jackets won 41 singles and 21 doubles wins this fall.It was the ITA Southeast Regional that saw the fall slate stand out carol lee When Kate Sharabra He won the doubles title and earned automatic qualification to the ITA National Fall Championships. Lee also competed in regional singles championships, and her ITA National Fall in San Diego, California cemented her qualification for the tournament in the fall finale of her championships. In singles at the Fall Championships, Lee made it to the semi-finals.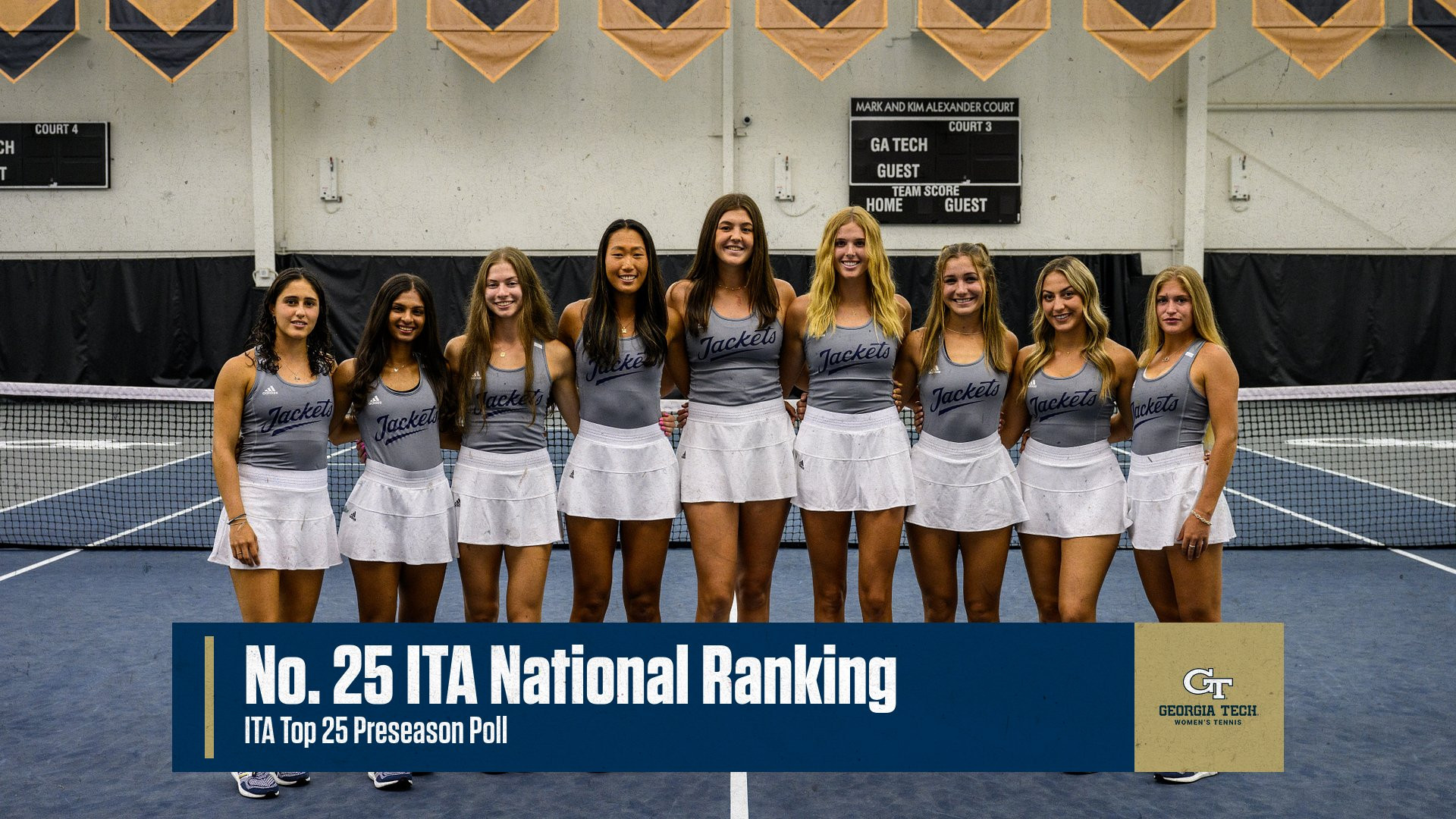 The Yellow Jackets finished last season with an overall record of 15-11, putting the ACC's ledger at 8-5 and advancing to the second round of the NCAA Tournament with 22 wins.nd Consecutive NCAA appearances. Tech finished the season ranked 32nd in the final team rankings.
Georgia Tech returns eight letter winners from last season's team and welcomes rookies Alejandra cruise on the roster this fall. In the individual rankings for the final autumn (announced on November 16), Lee ranked 10th and Cruz ranked 104th. Mahak Jain Appearing at number 109, Kylie Birchev Lee and Sharabra are tied for 53rd in the doubles rankings. The next wave of individual rankings will be released on his February 8th.
The Yellow Jackets officially begin their spring league season with the Carolina Kickoff hosted by South Carolina on January 13-15.
Click here to view the full rankings.
Follow us on Twitter for the latest news on the Georgia Tech Yellow Jacket (@GT_WTEN), Instagram (GT_WTEN), Facebook (georgia tech women's tennis) or visit . www.ramblinwreck.com