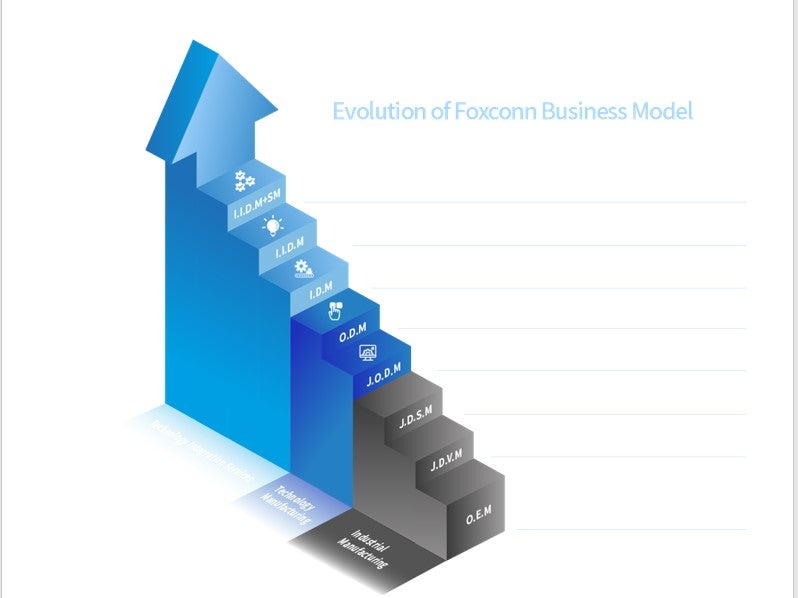 Taiwan's Hon Hai Science and Technology Group announced that it has signed an agreement to acquire German auto parts maker Prettl SWH Group in order to strengthen its electric vehicle (EV) supply chain.
Hon Hai, also known as Apple's primary manufacturing contractor Foxconn, has aggressively expanded in the global EV sector over the past few years to reduce its dependence on iPhone makers. recently unveiled a number of battery-powered vehicles based on its dedicated MIH open EV platform and has established several EV partnerships around the world.
The company last year completed the acquisition of a former General Motors plant in Rosetown, Ohio, USA, which now produces Endurance battery-powered trucks. They also agreed to produce Fisker Inc's EVs at the plant. Hon Hai is said to be aiming to capture his 5% of the global EV market by 2025, with revenues of NT$1 trillion (US$33 billion).
Hon Hai said it would acquire a 100% stake in Prettl SWH through Hon Teng Ltd, a subsidiary of Foxconn Interconnect Technology (FIT), a Taiwan-based manufacturer and distributor of electrical and electronic equipment.
Based in Pfullingen, Germany, Prettl SWH Group is a leading developer and manufacturer of best-in-class sensors, connectivity and electrification solutions for the automotive industry, supplying OEMs and Tier 1 and Tier 2 components. increase. Maker. Hon Hai said the German company, which employs 8,000 skilled workers in his 18 locations in 13 countries, is focused on high-margin niche segments and has a high-precision production base. We supply electronic products.
Hon Hai expects the acquisition of Prettl SWH will help it strengthen its core capabilities in EV components and expand its mobility solutions portfolio. The company is also well positioned to benefit from extensive and long-term relationships in the global automotive industry. The acquisition, through FIT Singapore, he expects to close in the second quarter of 2023.
Hon Hai claims that Hon Hai Technology Group, with its roots as a leading OEM, ODM and IDM company, has leveraged its decades of expertise to become an Innovation Integrated Design Manufacturer (IIDM). The group said it will deliver key component and core technology innovations, software and hardware integration, and an integrated approach to industrial design to meet the needs of end-user customers.