Title: THSB Senior Credit Officer and Senior Vice President
Family: Husband Daniel Conley, two children, Erica, 10, and Andrew, 9
Education: Graduated from Southern Indiana University with a degree in Finance and a minor in Economics.
Hometown: Terre Haute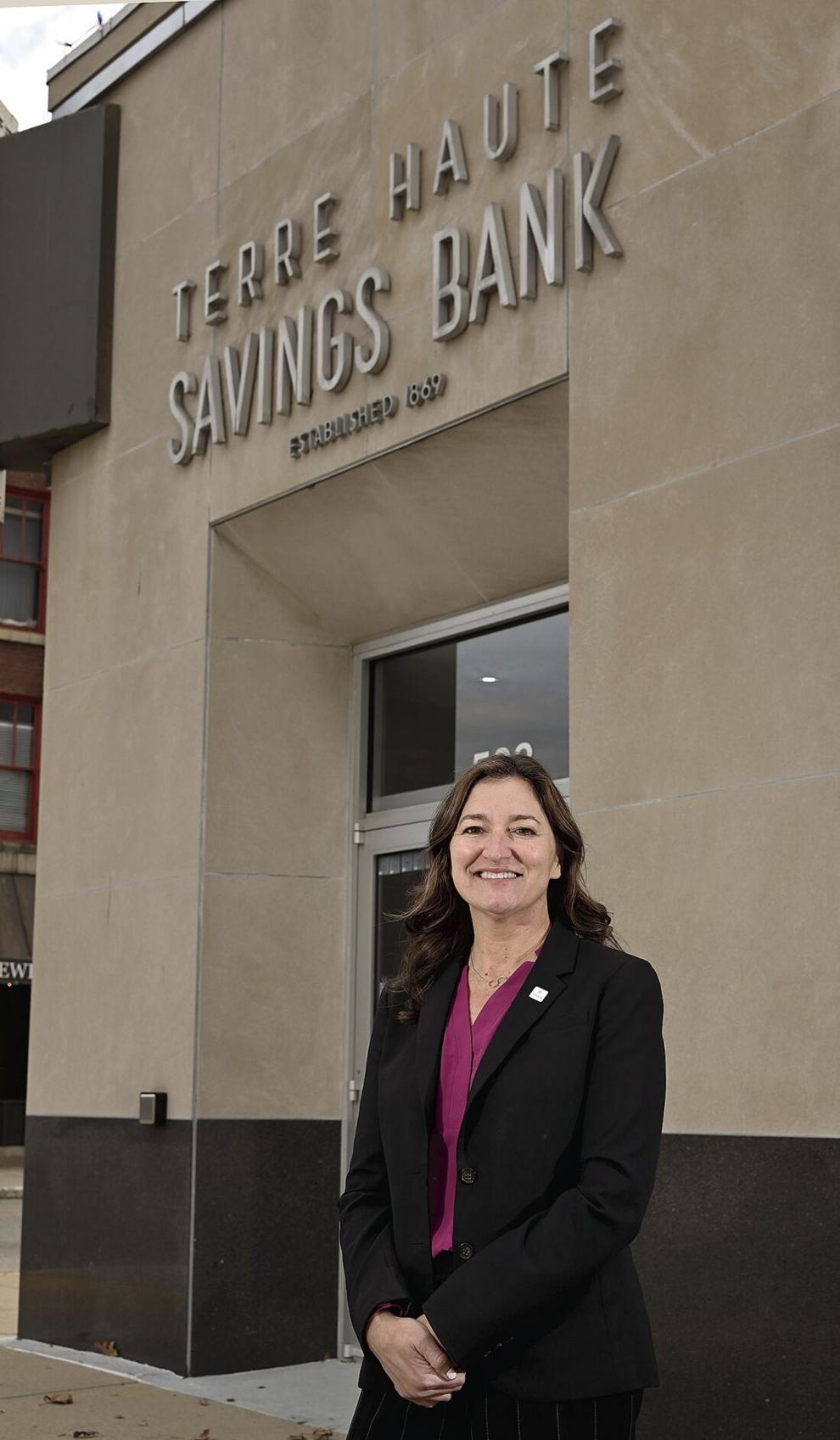 Terri Conley holds a degree in Finance with a minor in Economics from Southern Indiana University. She is from Conley Wabash She Valley and has lived and worked in Tele She Hort for the past 20 years. She manages the loan department and is a senior her credit officer at Hometown Savings Bank.
Conley has been an active member of the Swope Art Museum Advisory Board since 2010. Besides working in the arts, she is also a member of the Vigo County Capital Improvement Board (CIB). Funds generated for her CIB will be used to support the arts and projects that promote tourism for local businesses.
Education is another area she enjoys helping. She currently serves as the Chairperson of the St. Patrick's School Board. In addition, she has been volunteering for several years at Junior Her Achievement, teaching entrepreneurship to 4th graders. Conley firmly believes that financial literacy is the key to a child's success as an adult.
Conley and her family are members of St. Ben's Catholic Church. Her husband Daniel is from Terre Haute and Rose graduated from Hullman Institute of Technology. They have been married for 12 years and have two children, 10-year-old Erica and her 9-year-old Andrew.
***
Please tell us about your career journey. How did you get to your current position? Who/what helped you along the way?
When I was 15, I started working at a local farm stand that served milkshakes and sandwiches during high school summer vacations. I learned how to be nice to customers, work hard, and count changes correctly. My father was a drug addicted truck driver and my stepmother was unemployed, so we didn't have much money. I continued to work as a waitress until high school and then at my local Dairy Queen. My aunt, the only college graduate in our family, helped me pay her $200 application fee to apply to the University of Southern Indiana. My first experience with banking was when she co-signed her $1,000 loan so that her sister and I could buy the school textbooks we needed. Living on my own and graduating from college gave me the life skills that made me who I am today.
Back in college, I remember being one of the few women working on a finance degree at the time. My first opportunity to work in finance or banking was when I was hired as a part-time teller during my senior year. Shortly before I graduated, I was interviewed for a commercial credit analyst job. The interview process was intense, and at the time I didn't know that this would be the beginning of her 20-year commercial lending career. Throughout his banking career, he has held various positions such as teller, branch manager, commercial credit analyst, commercial loan officer, and is currently Senior Credit Officer at Hometown Savings Group (formerly Terre Haute Savings Bank). Manager of the finance department and the lending department.
What achievement are you most proud of?
I enjoy my banking career because of the relationships I have developed with local business owners. When the Terre Haute community shut down due to the COVID-19 pandemic, I felt I could really help the community. Some of us at THSB worked overnight to help local businesses with government grant applications (PPPs), change loan payments, and create new procedures. Thanks to these efforts, businesses have been able to continue to financially support the many individuals and families that work for them.
My greatest achievement outside of my career was convincing Daniel Conley to marry me. I am extremely lucky to have found a husband who shares the same work ethic, is strong in faith, supports my career, and makes me laugh every day.
What is your source of motivation?
My biggest motivation is to be a role model for children.
What community are you interested in? What is the reason?
The community causes I enjoy contributing to most include supporting the arts, education, and local businesses. I have been an advisor to the Swope Art Museum since 2010. I have always felt that a community that provides art and music enriches our daily lives. Art inspires people regardless of age, religion or background. In addition to working in the arts, I enjoy supporting schools and young people. I volunteered for several years through Junior Achievement teaching entrepreneurship to 4th graders. JA believes it helps children appreciate local businesses and realize that they too can make a difference in their communities. Financial literacy is the key to a child's success as an adult. Once my children entered primary school, I couldn't help but want to contribute to their learning and education. I am currently President of the St. Patrick's School Board.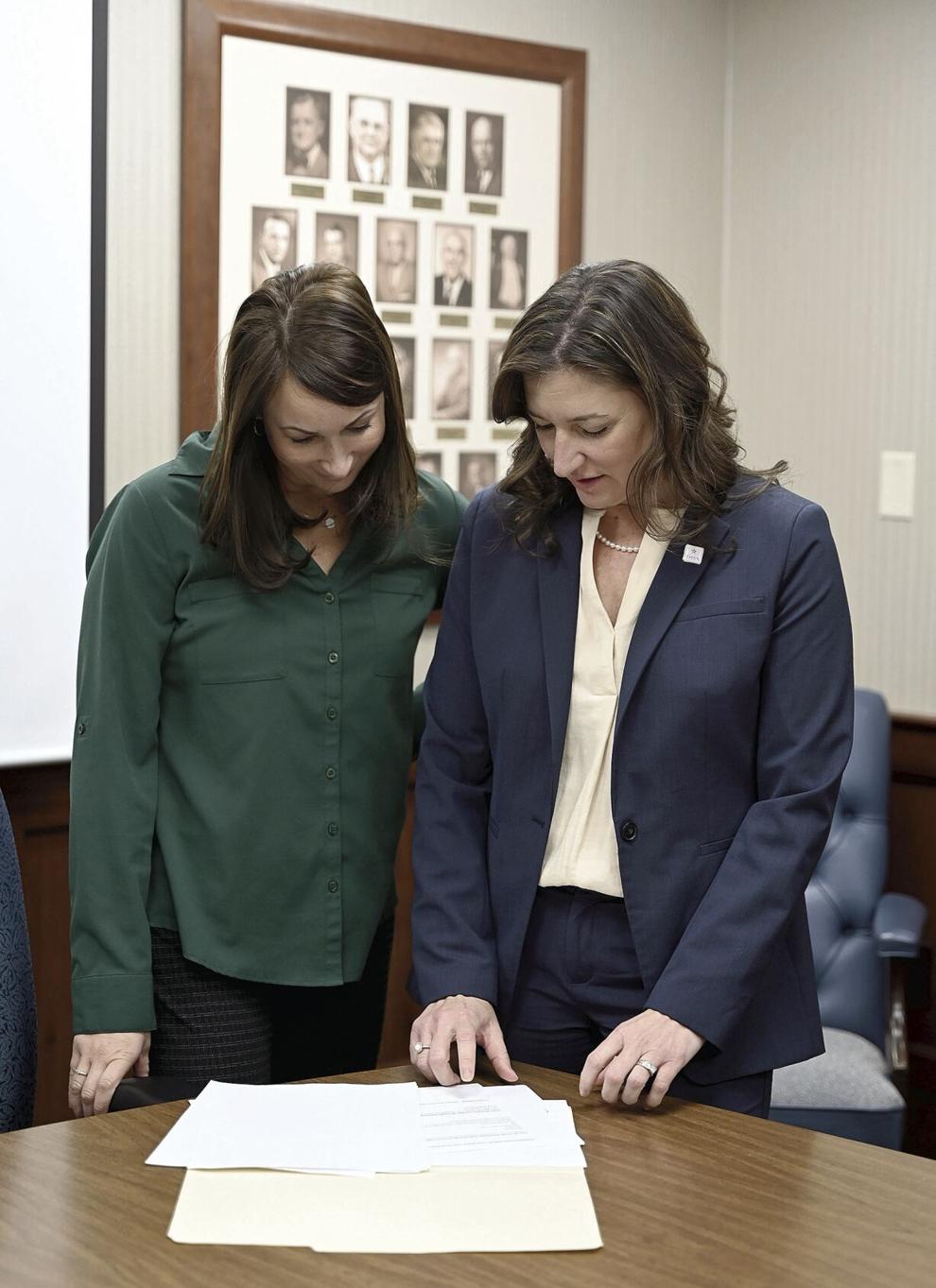 Joining the Vigo County Capital Improvement Board (CIB) for the last two years has allowed me to support my two passions, the arts and local businesses. Funds generated for CIB will not only support the arts, but will be used to support new projects that will increase tourism in Vigo County, directly benefiting local businesses.
What other women inspire you? Why?
Women who have faced major physical or mental challenges in their lives continue to do what they can to make a difference in their communities and raise their families. I am constantly inspired by many women who are
Describe a major business (or other challenge) you experienced and how you solved it.
Businesses come to me every day with different financial challenges and needs. I enjoy finding solutions and working with each of them. They have a lot of confidence in you. A major challenge I had early in my career was taking over another commercial loan officer's account. Good loan officers knew to foster loyalty in their customer relationships. I took the time to meet with each company to understand how they operate, what their needs are, and how I can help them.
Describe your failure, what lessons you learned, and how it made you stronger.
The first job I applied for after college was at an investment firm. I had never been turned down from a job before. I realized that if I wanted another job, I would have to work harder to demonstrate my strengths and abilities.
What do you see as the biggest barriers to female leadership?
Sadly, I think jealousy among women (and men) creates the biggest barrier to leadership. A strong female leader must be able to recognize her own jealousy and work through that resentment to make her positive changes and decisions.
Do you have any advice for young professional women?
Dress professionally and respectfully every day. Step outside your comfort zone. Surround yourself with good role models.
What do you see as the biggest challenges for women of your generation?
The ability for women to just believe in themselves and go their own way. I feel that social media tends to make women judge themselves too harshly.My hope is that her daughter will feel more confident, social and negative emotions that may be expressed through her media. is to be able to avoid
If you could give one word of advice to your younger self, what would it be?
I don't know what you can do, but do your best, be kind to everyone, including yourself, be prayerful, and don't forget your sense of humor along the way.
What was your childhood dream job and why?
I loved animals, so I thought I would become a veterinarian or a marine biologist. A marine biologist knew I wanted to swim with dolphins, because she fell in love with Brandis.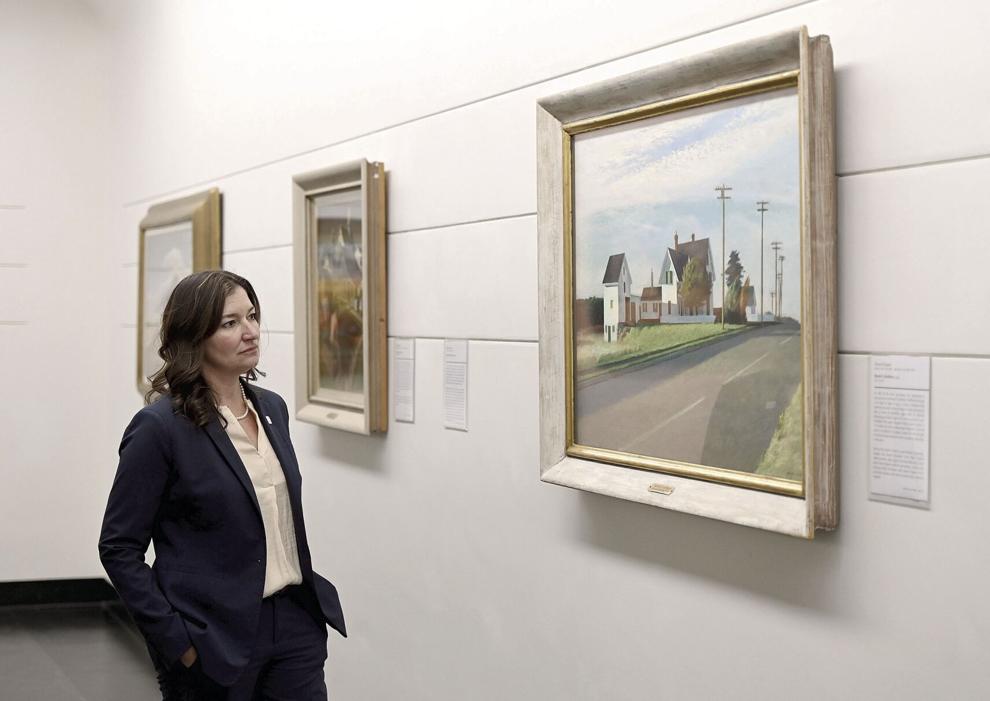 Where is your favorite place?
My absolute favorite place to stay at home or traveling with family. I enjoy my quiet time at home and my adventures while traveling. I wish I had more chances to have a good time with them.
If you were to write a book, what would it be about?
Well, I could tell a lot of stories about my childhood, but I don't know if anyone would believe them!
What is your favorite song right now?
Anything in the 1980s and 90s that embarrasses you when you send your kids to school.