The Washington Commanders may file a lawsuit after they unveiled their new mascot Major Taddy for Sunday's game against the Cleveland Browns.
With commander's gear all to himself, Major Taddy was running around FedExField trying to cheer up the Washington fans in attendance. But a certain group of former Washington players weren't so happy.
According to Front Office Sports, the choice of mascot came down to dog or pig. However, the pig was trademarked in July by O-Line Entertainment, formed by original "pigs" Joe Jacoby, Mark May, John Riggins, Fred Dean and Doc Walker. This is an LCC that has
CLICK HERE FOR MORE SPORTS COVERAGE ON FOXNEWS.COM.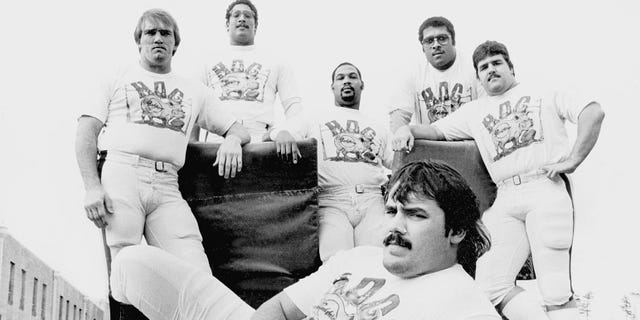 O-Line Entertainment filed for two trademarks, Hogs and Original Hogs.
O-Line Entertainment attorney Seth Berenzweig told Front Office Sports:
Commanders' Carson Wentz throws two interceptions in the first half and faces boos
"We made it clear to them that we believed they were infringing their trademark. They should have a license agreement with the player. They refused."
Major Taddy's debut came on the day of Hoggs' 40th anniversary Commander's Day celebration.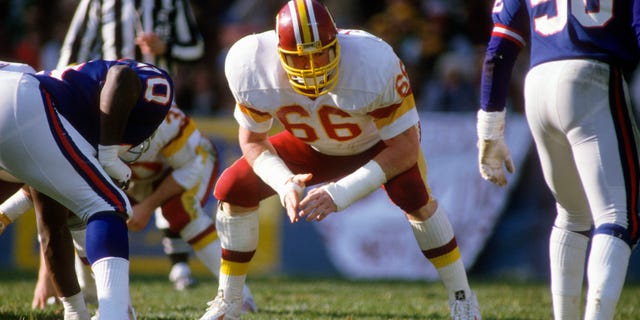 "The Hogs are an important part of the franchise's history and we want to keep their legacy alive with the next generation of fans," Commanders said in an official statement about their famous offensive line grouping. We've been working with Hoggs on this event for six months now, and we're looking forward to them and Coach Gibbs returning."
Commanders abandoned the Hogs trademark it owned in 1991, but trademark attorney Zach Kurtz told FOS, in the face of a legal challenge, that the team owned the trademark in the first place. He said he could.
Browns' Deshaun Watson throws 3 touchdowns, sweeps commanders down the road
As of now, the team does not contest the O-Line Entertainment trademark.
Washington didn't fare well on Sunday, losing 24-10 to Deshawn Watson and the Browns. Back in the saddle as the Commanders' starter, Carson Wentz threw three interceptions and was booed by fans in the stands.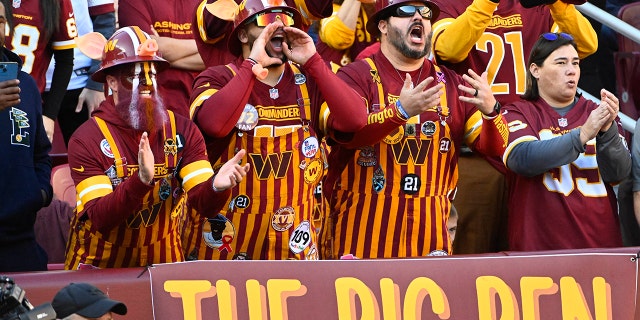 CLICK HERE TO GET THE FOX NEWS APP
With the Green Bay Packers routing the Minnesota Vikings at home, the Commanders are also officially out of the playoffs.