The topsy-turvy economy of 2022 is so yesterday, literally.
So the question now becomes: What's in the business pipeline for the next 12 months for South Carolina and the Charleston region?
A good bit it turns out, from higher electric bills to a major shift to electric-vehicle manufacturing at the Lowcountry's two big automotive plants.
The great unknown heading into the new year is the impact of a possible recession in 2023, as the Federal Reserve has vowed to keep interest rates "higher for longer" in its protracted war on inflation.
Here's a best-guess look into the future at some of the key Palmetto State story lines that will be front and center over the next 12 months.
Open question
The long-planned International African American Museum will certainly open its doors.
The big question now: When?
The IAAM had formally penciled in the weekend of Jan. 21 for the big debut. But last month its board was forced to push back the opening ceremonies after encountering last-minute problems with the building's heating, cooling and humidity control systems that are critical to help preserve temperature-sensitive art and artifacts.
"This is a postponement, not a cancellation, and the museum is enormously grateful to its partners and vendors for their flexibility," a spokeswoman said.
The Jan. 21 opening goal was symbolic in at least two ways. It's a near-anniversary to the day in 2000 when then-Mayor Joe Riley publicly committed to build the educational and cultural attraction. Also, it was in close proximity to Martin Luther King Jr. Day.
IAAM officials have said they still expect to welcome visitors in early 2023, but they haven't determined a precise date.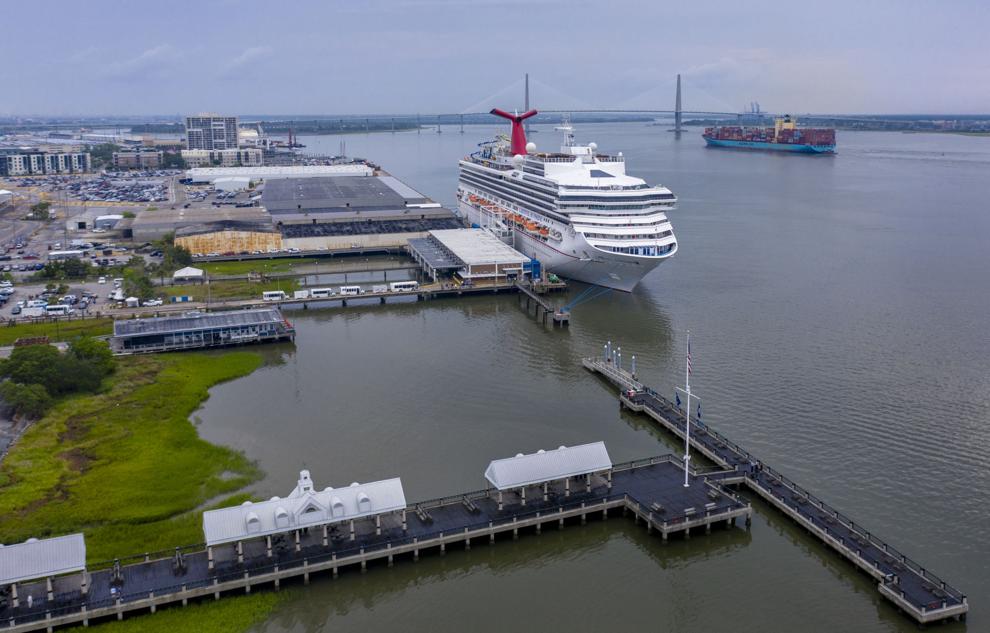 Pier review
One of the most-coveted pieces of waterfront real estate on the East Coast will be up for grabs when the State Ports Authority kicks off the bidding process for about 69 acres of its Union Pier property.
At the front of the line will be Lowe, the firm that the SPA is paying $50,000 a month to develop a master plan for the site.
The maritime agency gave the California real estate company the "right of first refusal," allowing it to match offers from any other suitors. And should Lowe decide to bow out, it will still be paid 9.5 percent of the eventual sale price.
Developers and real estate brokers have complained privately that the SPA's arrangement with Lowe will put other bidders at a competitive disadvantage and scare off would-be buyers.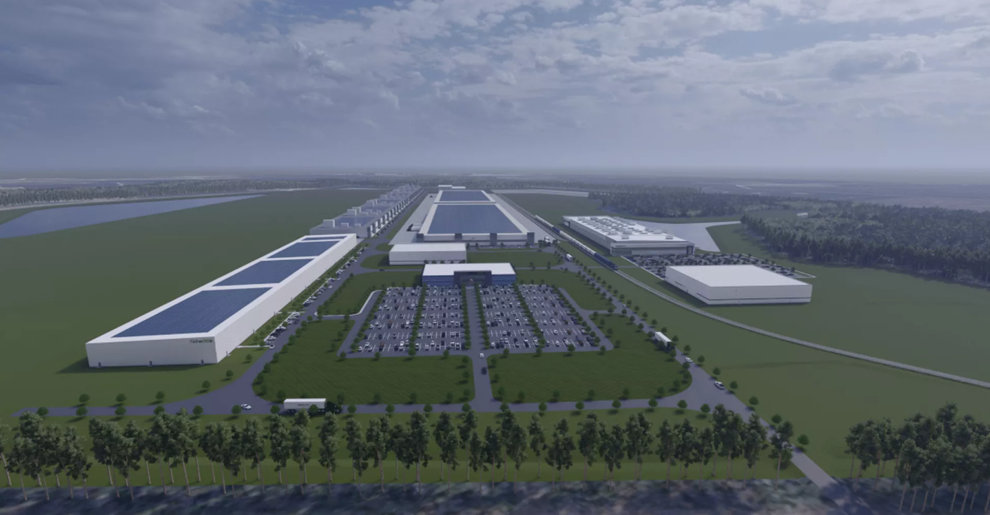 Charging in
The Nevada battery recycling business behind South Carolina's biggest-ever economic development deal based on capital investment plans to get straight to work in the new year.
Redwood Materials announced last month that it expects to start work on its $3.5 billion Berkeley County plant in the first quarter of 2023 and begin production by the end of the year. The Carson City-based company has said will hire 1,500 workers over the next seven years and offer hourly pay ranging from $27 to $75.
Redwood's business plan is to extract raw materials from old batteries — such as lithium, cobalt and copper now mainly sourced from China and other countries — so they can be recycled to power U.S.-made electric vehicles.
The company's huge investment in South Carolina comes with a steep public cost. Tax breaks and other financial sweeteners from state and local governments are valued at $300 million.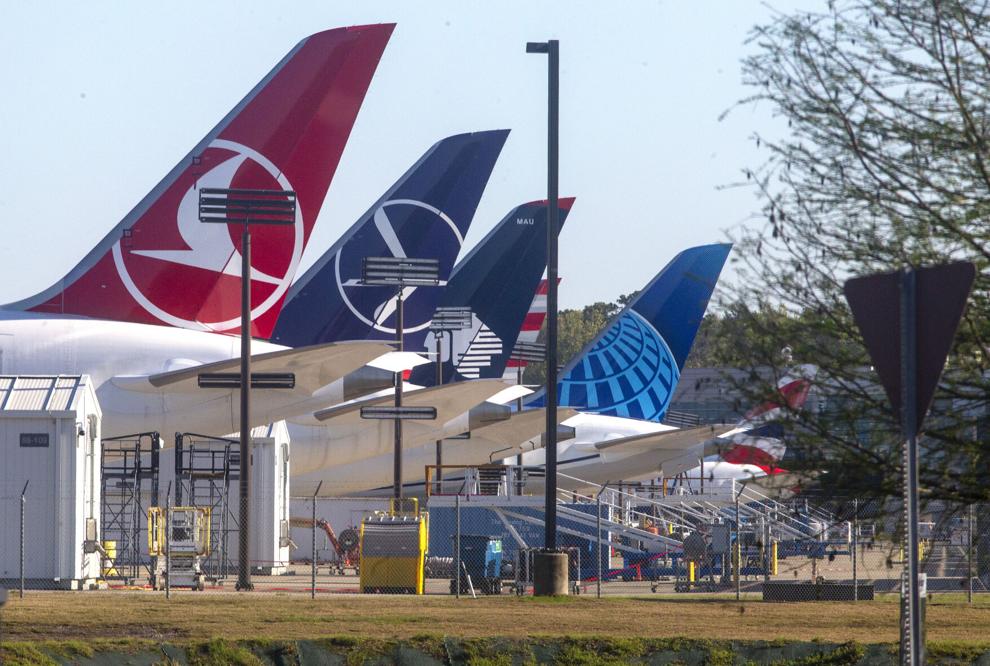 Rate of return?
A big question for Boeing Co. heading into the new year is when — and how much — the planemaker will increase the production rate at its South Carolina-based 787 program.
The Dreamliner took a hit in 2021, when regulators halted deliveries of the jet after production flaws were discovered, slowing output to one to two wide-bodies each month, down from a peak of seven.
The roughly 18-month delivery freeze was lifted in August, and, in a major confidence boost a few weeks ago, United Airlines booked an order for as many as 200 Dreamliners.
The United deal is expected to help lift production at the North Charleston site to about 10 jets per month by 2025, said Stan Deal, who oversees Boeing's commercial aircraft business.
"Obviously for South Carolina this is just continued security," he said during a visit to North Charleston last month. "I expect next year is going to be an even bigger wide-body order year."
Electric slide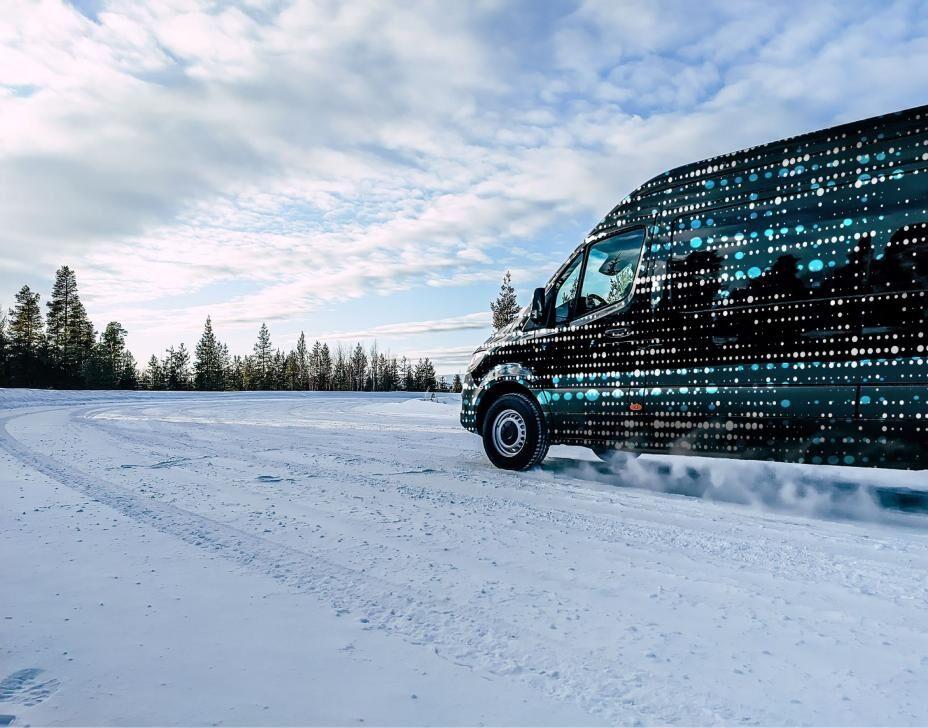 The Charleston region's two major automotive plants will flip the switch in 2023 and energize their electric-vehicle production lines.
The Volvo Cars plant in Berkeley County is scheduled to start rolling out the EX90, which eventually will replace the gas-powered XC90 sport-utility vehicle. The seven-seater EV will have a base list price of $80,000 and will be available online and in showrooms in 2024.
Volvo unveiled the EX90 Nov. 9, calling it a "new era" in safety and technological innovation. It's the first all-electric model for the company, which plans to build only battery-powered cars by 2030.
Meanwhile, Mercedes-Benz is investing about $150 million at its North Charleston plant to make an electric version of its popular Sprinter commercial van for the North American market.
The German company is expected to start production in Palmetto Commerce Park this summer of the eSprinter 2.0, which is designed on the same platform as the diesel-fueled version.
It will be the first time U.S. customers will have a chance to buy the electrified variant, which is already available in Europe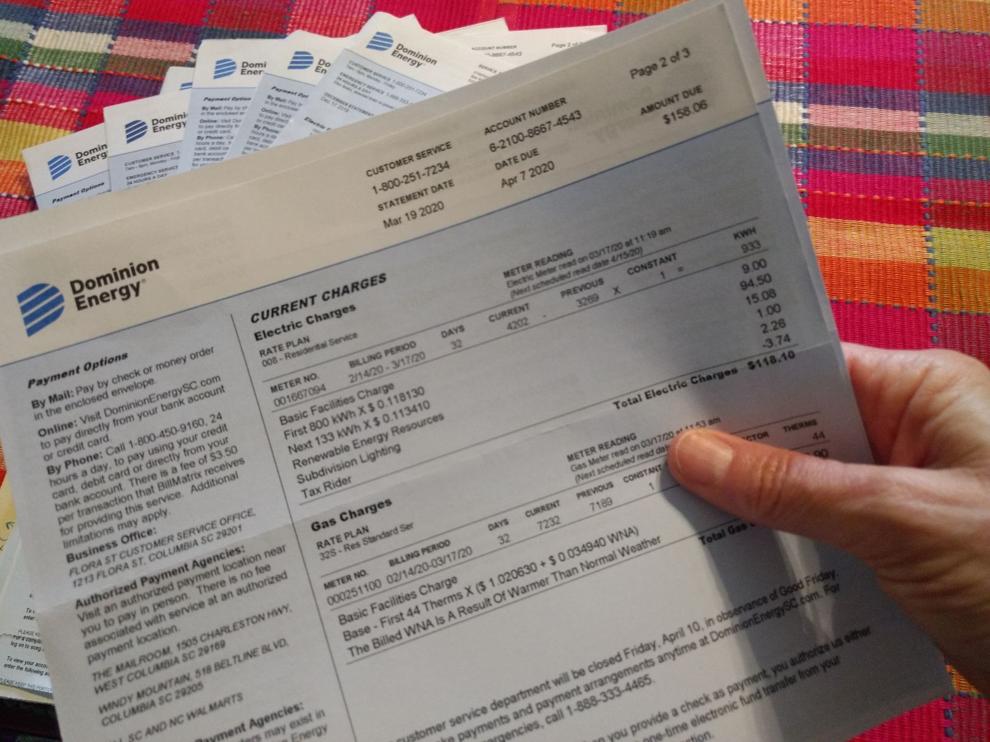 A higher power (bill)
Dominion Energy South Carolina customers will be digging a little deeper to pay the light bill this year.
The utility last month obtained approval from regulators in Columbia to boost its electric rates by 6 percent for residential customers to as much as 11 percent for industrial users. 
Dominion is seeking to recoup more than $400 million in unexpected price overruns for the natural gas and coal it buys to run its power plants. It had asked for a 14 percent increase for residential ratepayers last year but eventually backed off that request.
The higher rates won't cover the entire fuel deficit, so the company is likely to go back before the S.C. Public Service Commission later this year in an effort to recoup the rest.
Santee Cooper also took a hit from soaring gas and coal expenses, but its customers won't be asked to foot the bill, at least not this year, because the state-owned power company is bound by an electric rate freeze through 2024.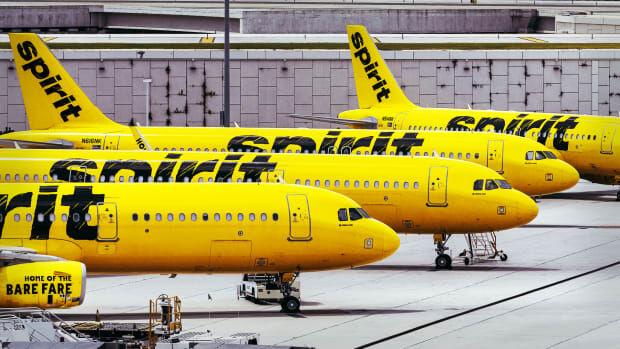 That's the Spirit
A self-described "ultra low-fare" airline that's light on frills and heavy on fees will touch down in Charleston for the first time this spring, offering daily service to three cities.
Spirit Airlines and its bright yellow Airbus jets will launch daily service to Fort Lauderdale, Philadelphia and Newark, N.J., beginning April 5. The carrier has served Myrtle Beach International for more than 20 years.
An interesting wrinkle is that Spirit stockholders recently approved a merger with JetBlue, which also operates at CHS. That deal is expected to be completed in early 2024, with final approval in 2025. The tie-up won't affect the newly announced flights to cities already served by JetBlue, at least not immediately, said John Kirby, Spirit's vice president of network planning.
"We are still an independent carrier," he said last month. "In the short term, nothing changes."
Uptown rooms
A pair of development partners will expand the boundary of the downtown hotel map by opening the northernmost lodging to date on the Charleston peninsula.
The Montford Group and Opterra Capital are preparing to welcome guests to The Moxy this year. The 131-room hotel is scheduled to make its debut in February at 547 Meeting St.
The Moxy is a Marriott brand within the lodging giant's "Bonvoy" portfolios. The Charleston property, the first in South Carolina, will be defined by a "stylish, playful but contemporary atmosphere," according to the developers.
It isn't the only hotel deal that Montford and Opterra are proposing for the upper reaches of the peninsula. Among other projects, they're also working on plans to build a flatiron-shaped 191-key luxury property where Morrison Drive and Meeting Street converge. It'll be called Thompson by Hyatt.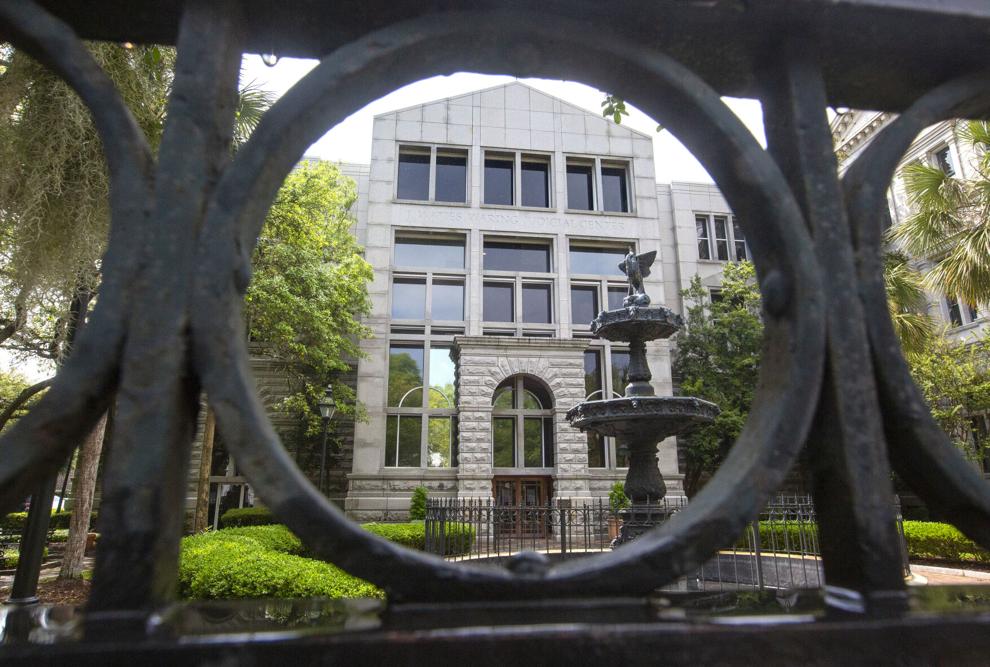 Chemistry test
Charleston's iconic Four Corners of Law will be the scene of the first trial to emerge from thousand of lawsuits that have been filed around the U.S. over groundwater contamination caused by so-called forever chemicals.
The city of Stuart, Fla., will face off against 3M Corp. and other manufacturers of the hazardous substances, which have been linked to health ailments and don't break down easily in the environment.
The initial jury case will be closely watched. Opening arguments are set for June and will home in on the use of the compounds in a fire-fighting foam, though it's possible a settlement could still be struck. Future proceedings will focus on individual health-related claims.
The first batch of about 120 complaints from around the U.S. were consolidated and transferred to federal court in Charleston about four years ago. New cases are being filed on a weekly basis.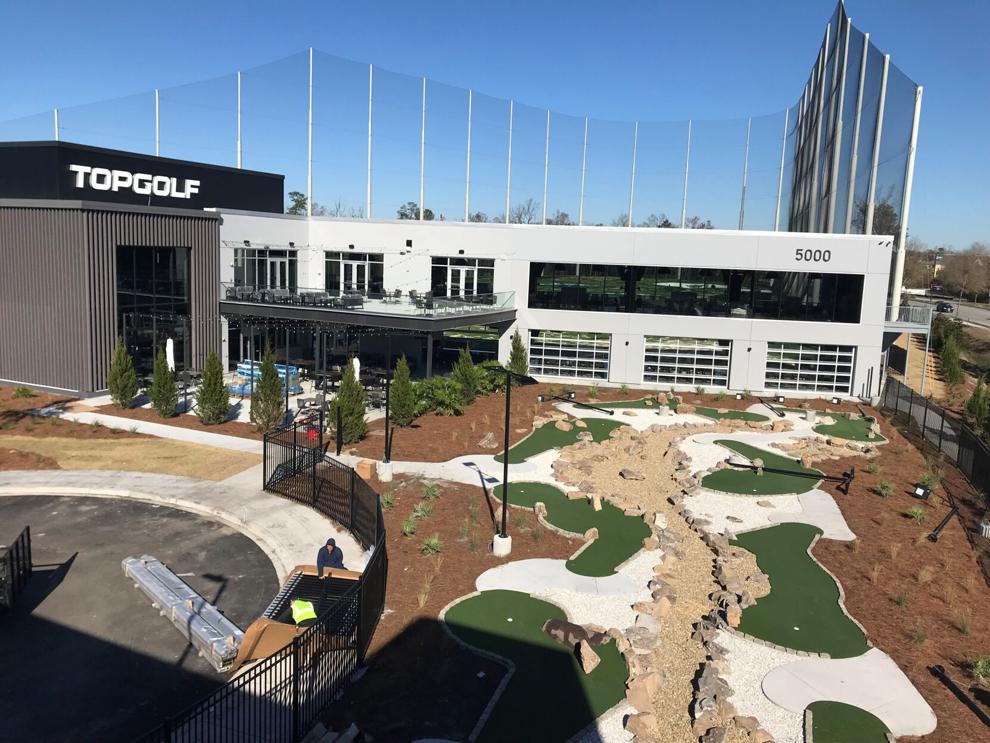 Tee time
The traditional driving-range grind will get a high-tech social upgrade in early 2023 when Topgolf lands in North Charleston. 
The Dallas company that came up with the golf-based entertainment concept hasn't said exactly when it will unveil its third South Carolina location, but workers are putting the finishing touches on the Tanger Outlet Boulevard venue. The landowner recently pegged February as a likely opening date.
Topgolf's Lowcountry complex will include 72 climate-controlled driving-range bays that will be rented by the hour — rates start at $28 and go as high as $48 — as well as a rooftop terrace, a 9-hole miniature course, big-screen TVs and a sports bar and grill. The balls are equipped with microchips that track every shot, including accuracy and distance.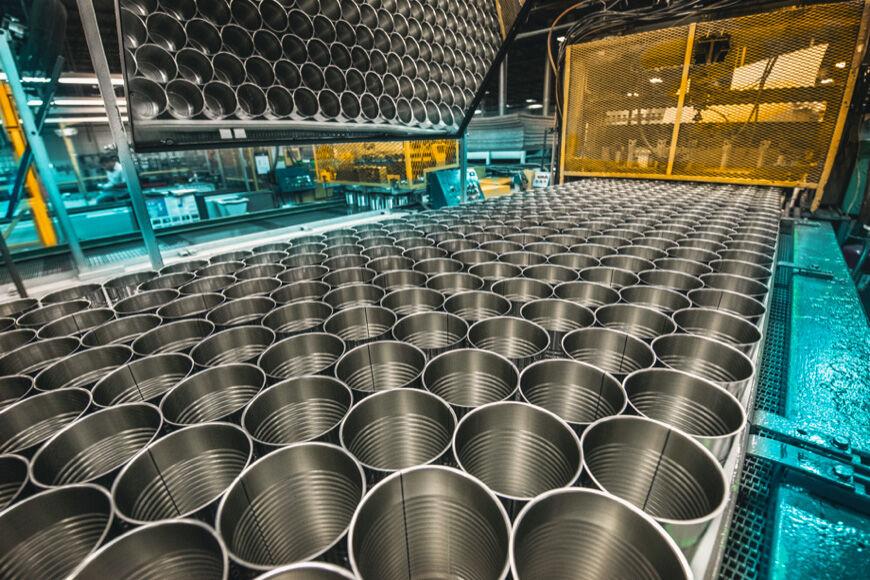 Good fortune
South Carolina hasn't been represented on the Fortune 500 since 2016, 
But the state is likely to work its way back onto the oft-cited list that ranks the largest companies based on annual revenue. Sonoco Products can take the credit.
The Hartsville-based packaging giant, which just missed the cut last year at No. 518, closed on an acquisition in early 2022 that's expected to deliver an additional $850 million to its top line. It ought to be more than enough to give the Pee Dee company Fortune 500 bragging rights.
Sonoco typically releases its year-end sales figures and other financial results in early February. Fortune magazine updates its 500 list in late May.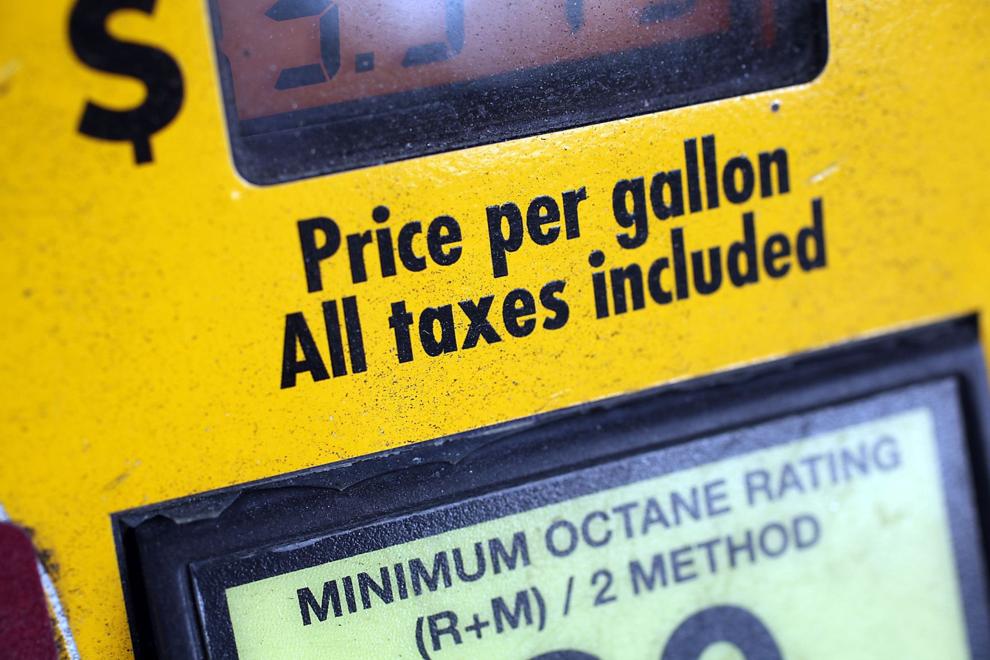 Out of gas (tax)
In what could be called a non-taxable event, South Carolinians won't be dinged an few extra pennies for the first time in seven years when they fill their gas tanks come July 1. 
The reason: the state's escalating motor fuel tax hit its statutory limit last summer, when it topped off at 28 cents per gallon.  
The first collection in mid-2017 was the most painful, at 16 cents. The final increase last July was less noticeable, at just 2 cents.
Lawmakers approved the tax to help fund public road projects. The phased-in pump fee had raised about $898 million between its inception and March 2022, according to the S.C. Department of Transportation.