After checking into their hotel on Friday, John and Tammy Dillon hit the streets with a list of New Orleans attractions they'd like to see during their three-day stay. National World War II Museum.
They plan to hang out mostly in the French Quarter, except during the Allstate Sugar Bowl, when they cheer for Kansas across Alabama at the Caesars Superdome.
"The last time we were here was during COVID, so we didn't get to see or do much," said Tammy Dillon, Florida. "Everything has been shut down."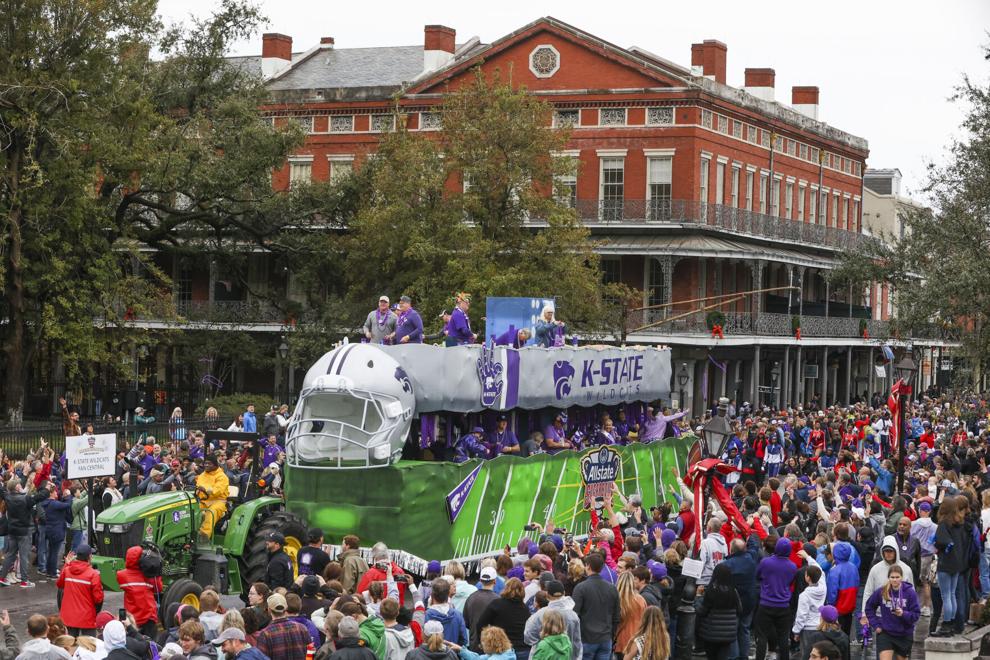 not anymore. Tens of thousands of tourists flock to New Orleans for the big holiday weekend. Hotels are full (though not full), restaurants have been hit hard, and local businesses are booming with both football fans and New Year's Eve revelers.
Tourism officials were unable to say exactly how many people were expected, but by Friday afternoon about 55,000 tickets had been sold. This is over 80% of his capacity.
Hotel occupancy averaged 84% over the weekend, and event organizers were gearing up for Saturday's Midnight Ball and Fireworks Show in the French Quarter, expecting crowds of up to 100,000.
"From a hospitality industry perspective, I am thrilled with what Sugar Bowl has always done to close out this year and start the new year strong. President of Sugar Bowl.
Cancellation factor
Like the Dillons, most visitors to the French Quarter and Central Business District on Friday seemed to be fans of Kansas State University. Wildcat gear outnumbered Crimson Tide apparel to estimate. The game meant a lot to No. 9 Kansas State, and fans turned out to support the team.
Roy and Karen Spencer drove 13 hours from outside Kansas City to New Orleans after a flight to the Southwest was cancelled. They know some who have done the same, and others who have canceled travel entirely following the airline bankruptcy.
"New Orleans may have lost a day of tourism activity because of the Southwest," said Roy Spencer. "I know people who gave up because they couldn't fly."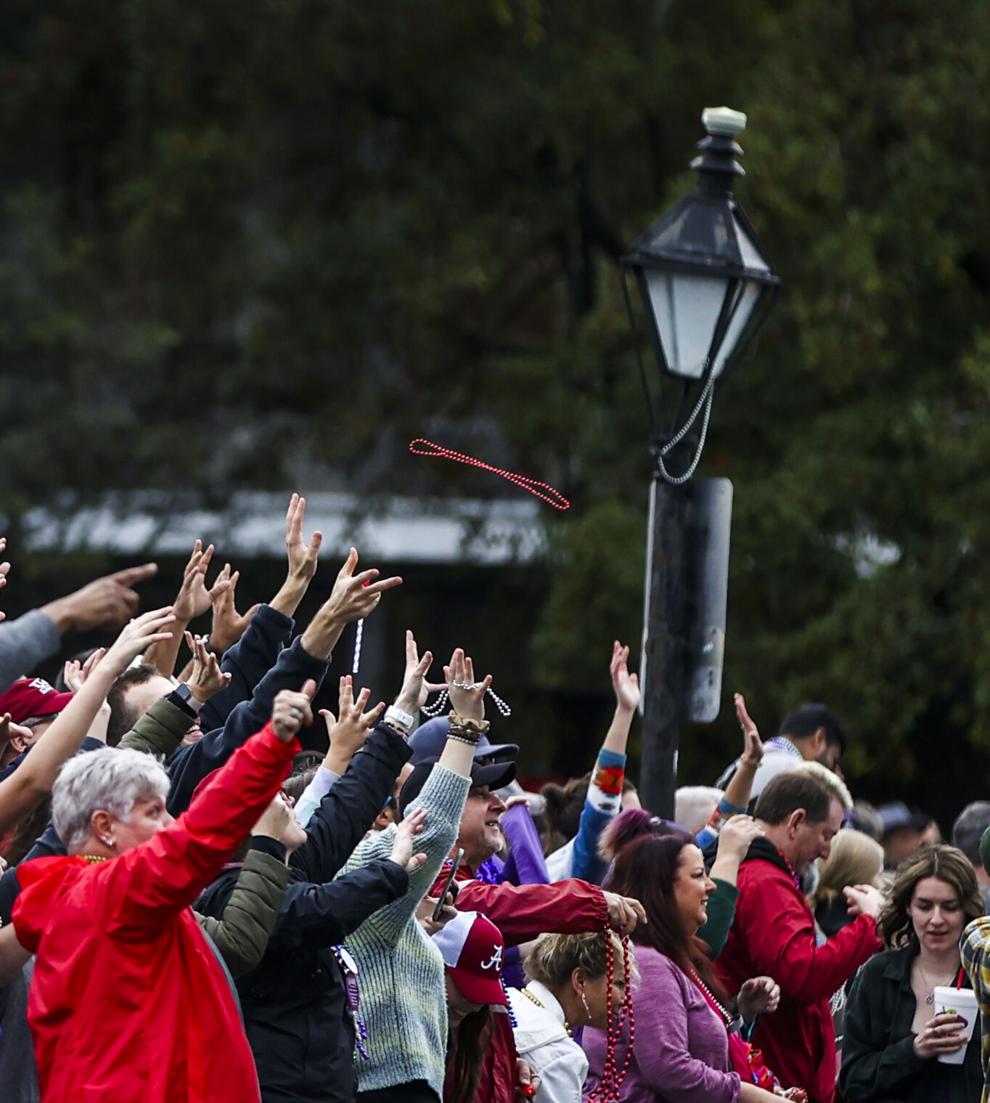 Other factors may have dampened demand, including the move of the Sugar Bowl from New Year's Day to New Year's Eve, and the fact that the matchup isn't between champions of the Bowl Championship Series.
But overall, hoteliers were happy with the level of activity.
David Piscola, general manager of Hilton Riverside New Orleans and president of the Greater New Orleans Hotels and Lodging Association, said: "People like to come here to celebrate."
Smaller hotels also benefit from congestion. Jayson Seidman, who owns boutique hotels including The Columns, The Drifter and Hotel St. Vincent, says The Columns is 100 percent his and his other two are nearly full.
"But Sugar Bowl traffic isn't everything," he said. "Some people are here because it's a good place to welcome the New Year."
Pre-pandemic demand
Whatever the reason for your visit, local businesses are benefiting. Bad weather kept Buzz NOLA Bike Tours away from customers on Friday, but bike rental companies are firmly booked for Saturday despite the bowl game.
Restaurants are full. At Peche in the Warehouse district, manager Tim Pasillas said crowds are back to pre-pandemic levels, although dining patterns are slightly different.
"Before, we were always busy with dinner," he said. "Now that's what he sees spread out a bit more throughout the day, which is a good thing. People aren't hesitant to book tables for 9 and 10 p.m., either."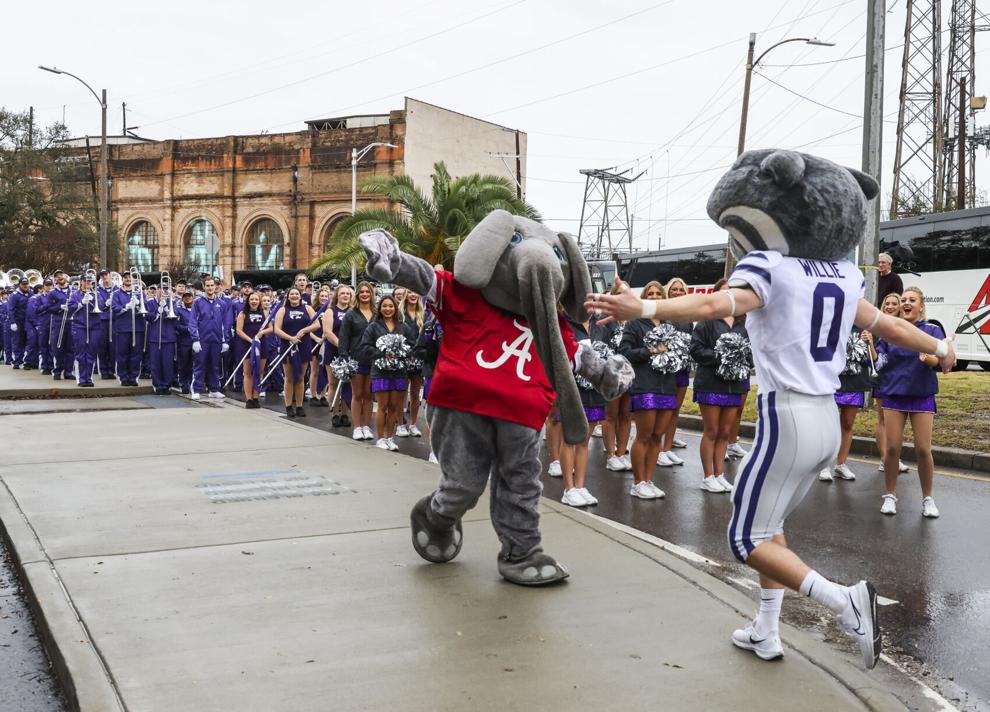 The French Quarter and CBD aren't the only areas that have seen a surge of activity. The Spencers decided to stay at the Ramada Inn in Kenner. It was about 1/3 the cost of other hotels.
Alabama fan Brenda Haywood was out for a late lunch at Dean's Seafood in Bucktown.
"I live in Alabama and come to New Orleans a lot, so I go to the locals," she said.