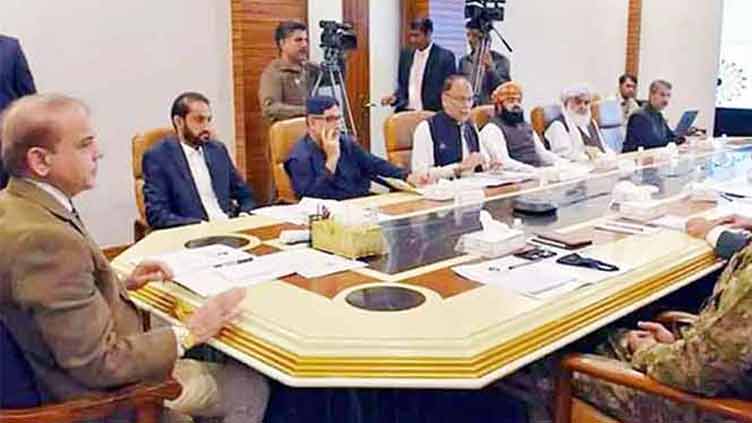 Pakistan
NSC Controversy: Top Civilian, Military Leaders Join Heads Amid Terrorism Surge
Islamabad (Dunya News) – A meeting of top civil and military leaders is underway to review the general security situation and develop strategies to deal with the country's growing terrorist incidents.
Prime Minister Shebaz Sharif presides over the agenda of the National Security Committee (NSC), which is attended by Finance Minister Ishak Dar, Foreign Minister Bilawal Bhuttozardari and other ministers. The armed forces were joined by Joint Chiefs of Staff Committee Commander Sahil Shamshad Mirza, Army Chief of Staff (COAS) Gen. Asim Munir, Pakistani Navy and Pakistani Air Force chiefs.
Military leaders outline meetings on terrorist incidents, the situation on the Pakistan-Afghanistan border, and the implementation of the National Action Plan. Mr. Dahl will give a briefing on the country's economic situation.
The decision to call the NSC meeting was made at a meeting between the prime minister and the army secretary on Thursday.
Early Wednesday, the two-day 254th Corps Commanders' Conference resolved to fight terrorists without discrimination and eliminate threats, in line with the aspirations of the Pakistani people. A comprehensive review of was conducted during the meeting.
'; var i = Math.floor(r_text.length * Math.random()); document.write(r_text[i]);