No tears at Christmas In which parallel dimension?
Well, that dimension will benefit Innocence Project New Orleans on Tuesday when celebrity couple Harry Shearer and Judith Owen host their annual holiday hoedown, "Christmas Without Tears," at the Orpheum Theater.
For nearly 20 years, the duo have welcomed people to seasonal celebrations filled with music, laughter and special guests. The show began at home in California and grew with performances in Los Angeles and post-Katrina New Orleans.
Emmy Award-winning actor Shearer, whose credits include "The Simpsons," "Saturday Night Live," "This Is Spinal Tap," and "For Your Considence," has been given the credit for his recent album, Come On & Get It spotlights the female pioneers of jazz and blues. Shearer is also an artist-in-residence at Loyola University.
The show is a stress reliever from a hectic vacation and features a variety of guests including John Goodman, Big Freedia, Brian Butt, Annie DiFranco, Trixie Minks, Kermit Ruffins, Dee Dee Bridgewater, Phil DeGruy and more. To do.
Tickets for 8pm Shindig at 129 Roosevelt Way in New Orleans start at $46.50. Visit christmaswithouttears.com.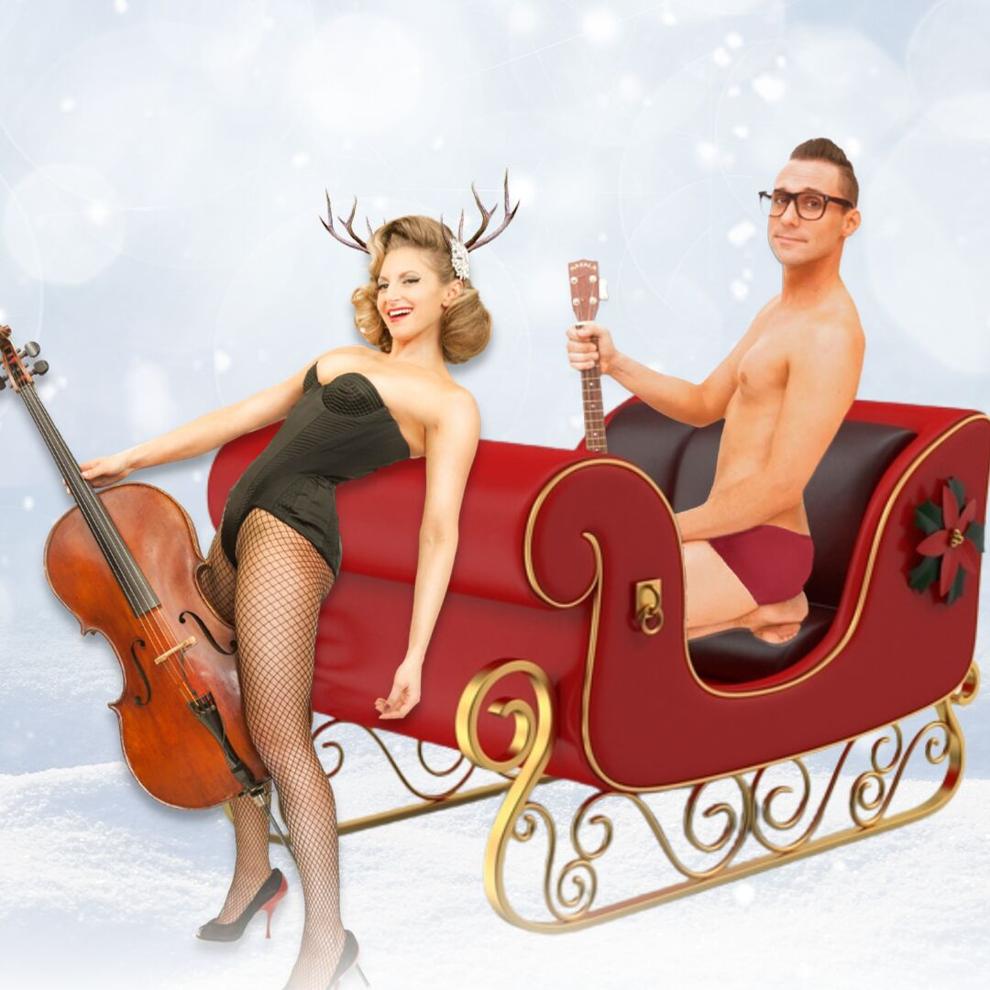 A tight whitey Christmas?
When it comes to euletide, there's nothing like comedy and underwear, right?
Le Petit Theater du Vieux Carre strips the holiday of all pretensions with "The Skivvies: Sleigh My Name" for a show duet by the nude pair of New York's Lauren Molina and Nick Carley.
Merging music and comedy with the spirit of the season, Skivies has been featured in People Magazine and Sports Illustrated for its unique brand of fun in foundation wear.
Tickets start at $15 for the 7:30 pm show on Tuesdays and Wednesdays at 616 St. Peter St. lepetittheatre.com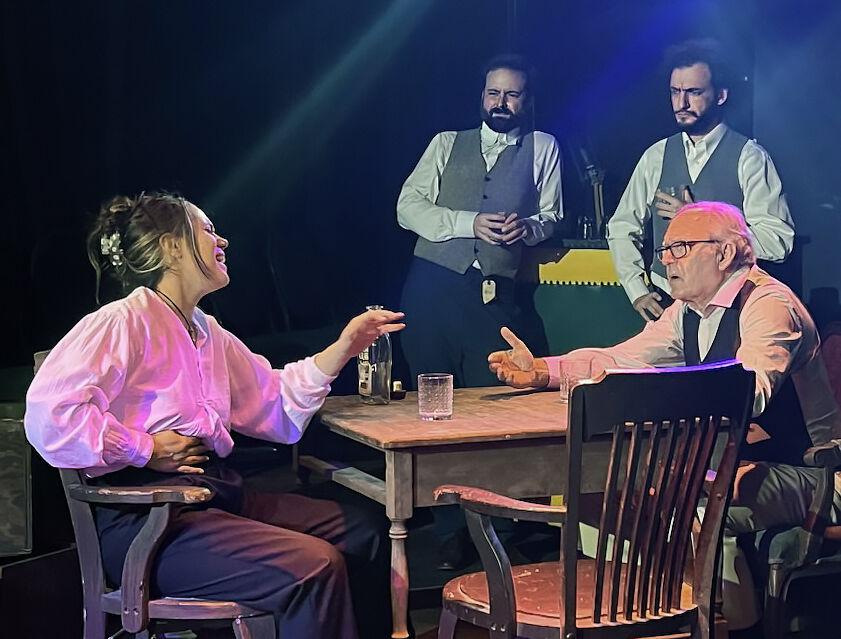 "Bad things are coming here"
Fat Squirrel concludes its production of Shakespeare's Macbeth with a show at the Fortress of Lusington at 2215 Burgundy Street in New Orleans through Friday.
The King of Scotland and his Mad Wife ("Out Damned Spot"), Witch ("Double, Double Toil and Trouble; Burning Fire and Bubbles in Cauldron"), Double Cross, Bard of the Moving Woods The story is directed by Stephanie Garrison and Andrea Watson. The directors re-set the story to Five His Points in Manhattan in the 1800s, when tensions between immigrant groups were running high.
Starring Dane Rhodes and Watson, Desiree Burrell, Ryan Bruce, Tracy Elliott, Lauren A. Gotea, Ejori Gilbert, Lalania Gunn, Mary Langley, Bethany Joy Lee Saoirse McCrossen, Eamonn McCrossen, Mary Bliss McCrossen, Matthew Rigdon, Joe Signorelli, Michael Sullivan, James Wright, Katie Wisman.
Tickets start at $20. Visit fatsquirrelnola.square.site.
monologue for funds
The Crescent City Stage will host a unique perk where people can speak into the microphone at the Actor's Apothecary on Tuesdays.
Open Mic Monologue Night, the brainchild of CCS founder Michael Newcomer, allows anyone to sign up and perform a 1-2 minute piece. This is what he described as "old school poetry packed as a monologue".
The evening fundraiser will have a happy hour at 1506 Pritannia Avenue in New Orleans at 6pm and the monologue will begin at 7:30pm.
All proceeds are used to support the mission of the Professional Performance Ensemble. Tickets start at $15. Visit crescentcitystage.com
in production
"Broadway — New Orleans Style!": 6 p.m. Sunday. Rivertown Theaters for the Performing Arts, 325 Minor St., Kenner. Featuring Ricky Graham and Jefferson Turner, we bring you a version of the Broadway hit with a New Orleans twist. Tickets are $30. Rivertowntheaters.com.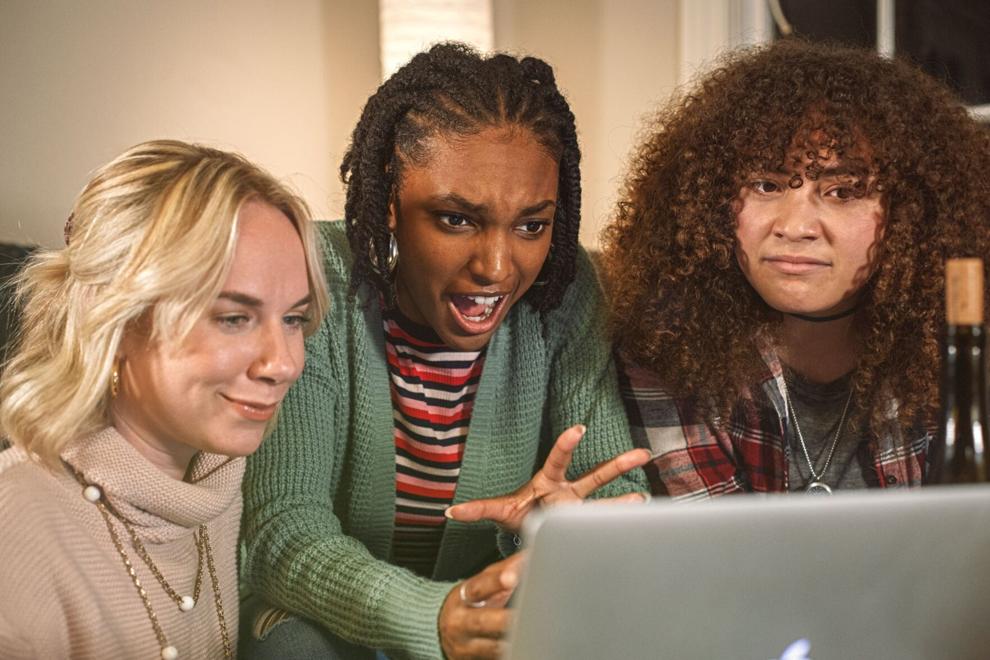 "CRAIGS LISTED": 7:30 p.m. Thursday through Saturday. Market Theater, 6301 St. Charles Ave, New Orleans. In the NOLA Project's regional premiere, college student Maggie in need of money uses her Craigslist to make some quick bucks, but "about people (and herself) she wants to know." You just discover 'more than you've ever been'. Tickets start at $20. nolaproject.com.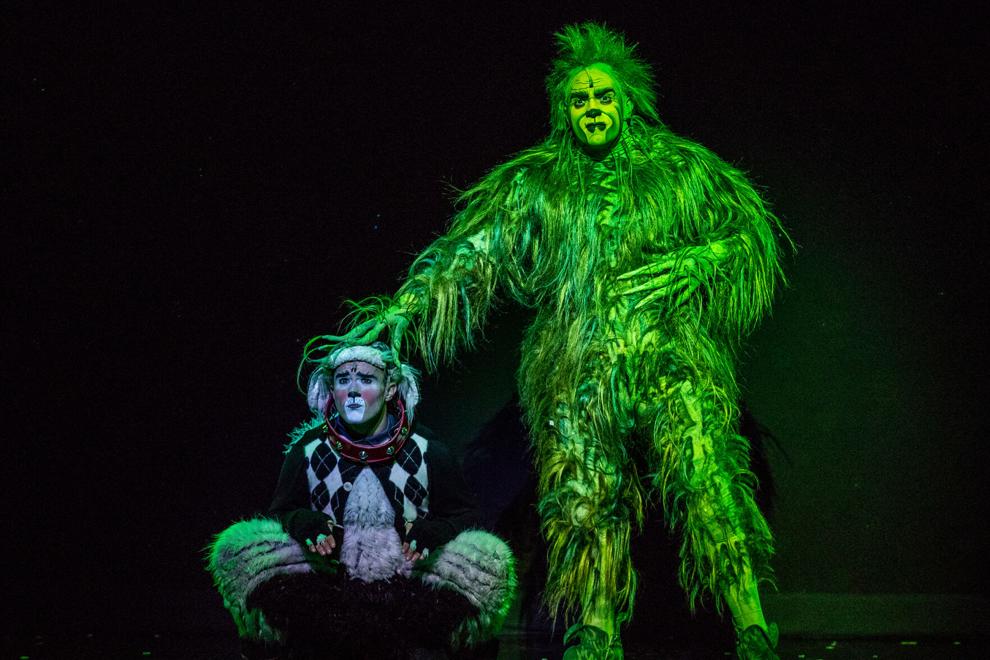 "How Dr. Seuss' Grinch Stole Christmas! THE MUSICAL": Thursday and Friday at 7:30 PM. Saturday 11am, 3pm, 7:30pm. 1pm (ASL performance) and 5pm on Sundays. 2 p.m. Monday and Tuesday. Saenger Theatre, 1111 Canal Street, New Orleans. Inspired by the book, the show features costumes, sets and music, with classics like "You're A Mean One, Mr. Grinch" and "Welcome Christmas" plus Whos keep singing and dancing Includes additional songs for Tickets start at $30. Broadwayinneworleans.com.
"Family line": Thursday at 7:30 PM, Friday at 6:00 PM and 8:00 PM, and Sunday at 2:30 PM. Beauregard-Keyes House and Garden, 1113 Chartres St. Goat in the Road Productions' immersive performance piece is inspired by the historic house and his 1892 general strike, a successful interracial organizing event is. Tickets are $40. bkhouse.org.
"Louisiana Christmas Day": Tuesday through Friday and Sunday at 12:45 PM through December 23rd. BB's Stage Door Canteen, The National WWII Museum, 945 Magazine St. Vocal His trio is a highlight of the museum's entertainment arsenal. Join Victory Bells for a hilarious multimedia tour through Caroling in Cajun Bayou and Jackson Square for a "Holly Jolly Christmas," "New Orleans Christmas," and "White Christmas." A holiday buffet will be held at 11:45 AM. Show tickets start at $20. nationalww2museum.org.
"Miracle on 34th Street": Saturday 7pm and Sunday 2pm. Playmakers Theatre, 19106 Playmakers Road, Covington. Based on the classic film, the story features Chris Kringle, who claims to be the real Santa, and believers and non-believers ( Or you won't believe he's real. Things come to a head in sane hearings, but miracles do happen. Tickets start at $15.