They say that when a butterfly takes off, the ripples it causes can create tornadoes halfway across the globe.
Rebecca Remaly and Stephen Weitz hit the ground running in 2006 when they started the Boulder Ensemble Theater Company with nothing. Seventeen years later, they have made her BETC (or, more colloquially, "Betsy") one of Colorado's most stable, accomplished, and honored theater companies.
BETC will present 71 plays by the end of the season, most of which are thought-provoking contemporary productions, world premieres and reimagined classics not performed elsewhere. The annual operating budget increased from his $12,000 in 2006 to just over $1 million. The company has hired hundreds of artists over the years, and their current annual salaries are around $350,000.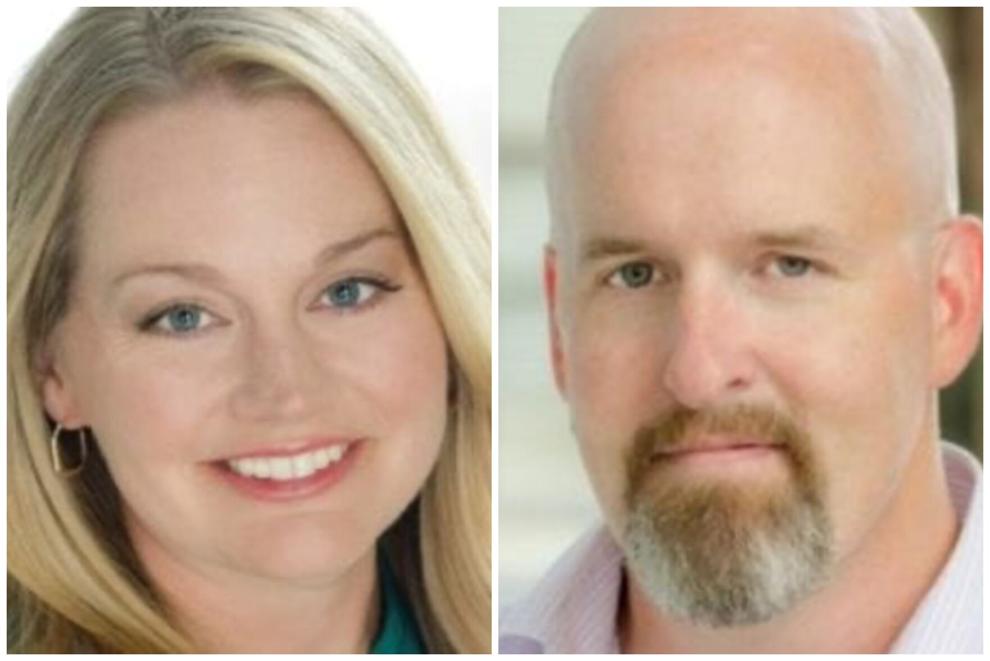 "Rebecca and Stephen are so dedicated," said Associate Artistic Director Heather Beasley. "They show up to the people around them without mercy."
But it's time to rest the wings, they say.
Lemarie and Weitz, who married in 2008 and became parents in 2012, announced today that they will be leaving the company when the current season ends on April 29. Walton and Dee Covington of Denver's Curious Theater Company and the imminent closure of the 46-year-old BDT Stage dinner theater.
For the Weitz and millions of others like them, the pandemic has been a time of grasp.
Weitz, who was named Colorado Theater Person of the Year in 2012, said, "It was a real wake-up call forcing me to stop and slow down." I have lived for 17 years. And I don't think either of us realized how burnt out we were at that point. "
BETC was in the best financial position in its existence in 2019. But the full economic impact of the shutdown is only now becoming apparent.
"Many companies are realizing how much this industry has been set back by the pandemic in terms of resources, budget size, and audience acquisition," said Weitz. "I won't lie. For me, the realization of how far back I have to push the rock to get back to where I was in 2019 is definitely part of the equation.
You don't have to pay the bills, especially when you're running a small theater company. Remaly's day job is a full-time college fundraiser. "That's how we pay our mortgage and get health insurance," she said.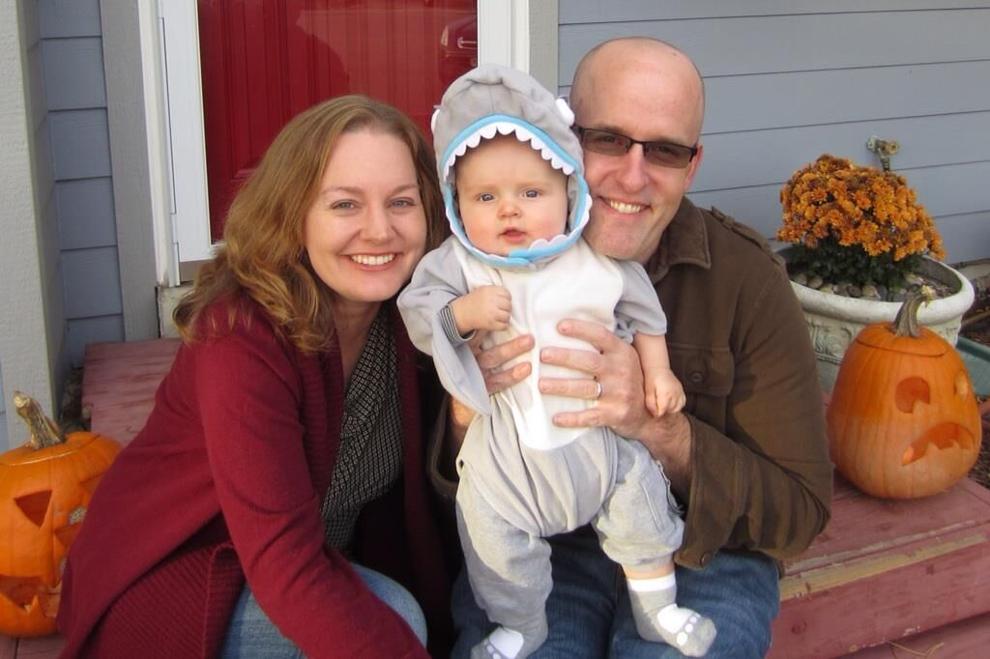 "After all, I've been doing this for 17 years, and I've been working two jobs the whole time. And halfway through this journey, we had a child. But we are only on this planet for a limited time and I am ready to do something else."
The couple's decision leaves the company's future up in the air like a butterfly.
"We are completely transparent when we say we don't know what the future holds for BETC," Remaly said. Lauri McNown, head of his 10-member board of directors for the company, said the directors are now "working to define what the future of BETC looks like." But even if the company survives, Weitz says, "It's bound to look different than it does today."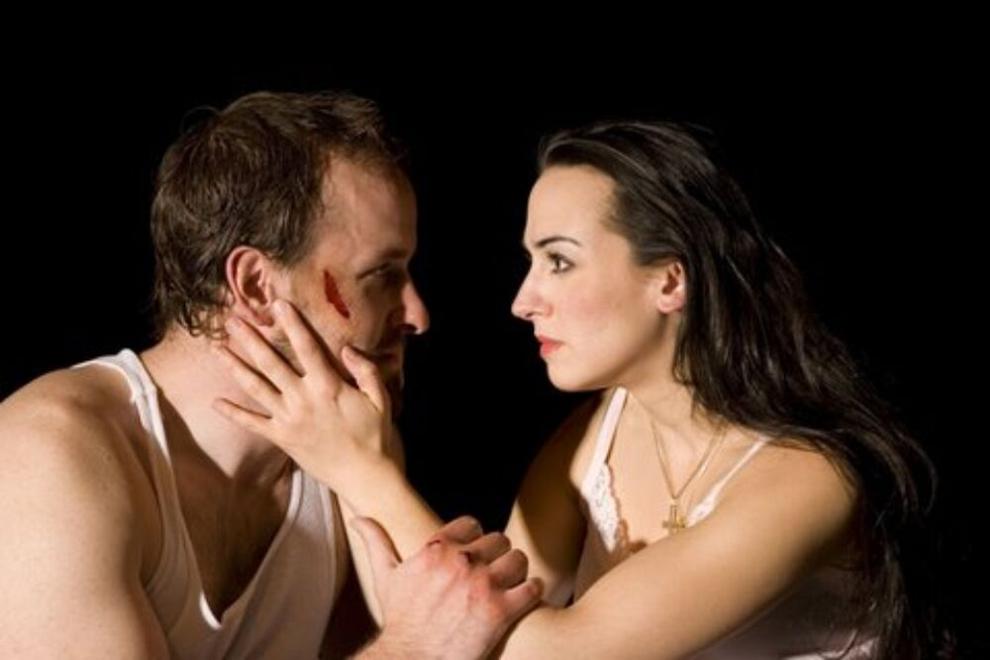 Remaly and Weitz claim they didn't have a great long-term vision when they soft-launched BETC in 2005 as "The Oddball Players." Like many other artist couples, they wanted to do theater together, so they started their own company. BETC formally bowed to the onset of the 2006 global housing collapse with an adaptation of Jean Anouilh's "Antigone." Boulder Daily Camera critic Mark Collins said the new troupe made a strong impression on "both what is on stage and who is on stage".
Since then, BETC has consistently given voices to some of the nation's most respected (and sometimes infuriating) playwrights, including Sarah Rule, Donald Margulies, Teresa Leveque, and Michael Hollinger. It has given, surprised and challenged audiences.
The first of many world premieres was Season 3's William C. Kobasic's "Morisot Reclining." While other companies struggled with the financial crisis, BETC had little to lose and grew rapidly.
Perhaps what most inspired Weitz in his early years was mentoring up-and-coming actors and designers such as Jamie Ann Romero, Benjamin Bonenfang, Matthew Mueller, Jihad Mirhem and Erica Mori.
"We didn't 'create' people like that, but we do provide a place where people can grow, learn, thrive and have the opportunity to discover the best version of an artist they can be." That's a big part of what the company likes…that's what we can offer," said Weitz. "Maybe the best part of this job is seeing people go out into the world and become successful artists."
Remaly and Weitz have both acted and directed for BETC, dividing their artistic (Weitz) and business (Remaly) duties. They both consider their favorite projects they've worked on together, such as 'The Seagull' (called 'Stupid F***ing Bird') and a modern version of 'Cyrano'.
As the company grew, so did its programming and initiatives. Among the highlights:
• Four years after BETC began seasonal productions of "The SantaLand Diaries" in Boulder, Weitz partnered with the Denver Center to co-produce David Sedaris' blistering holiday classic at the Denver Performing Arts Complex, and the next was performed on December 5th. In the first year of "SantaLand", BETC's season-wide attendance increased by 63% of his.
• "Generations" is BETC's flagship (and now widely replicated) niche new theater program, specifically supporting playwrights with young children. Six winners have been brought to Boulder to work on their screenplays in residency.
• In 2021, BETC will launch a summer track tour featuring provocative outdoor plays such as Aaron Posner's 'JQA' (John Quincy Adams) and Beasley's children's musical 'Amelia's Big Idea' for £16,000 and £35. Reached communities across Colorado with Ft Mobile. A stage with sound and lighting equipment.
• In December 2021, Remaly announced a radical initiative to raise artist wages to professional union size (regardless of union status) and shorten working days and weeks. "Rebecca and Stephen have created a place where people are paid a fair wage for their work," Beasley said. "It's not just about emotionally appreciating art. It's about telling a story."
Since Remaly and Weitz launched BETC with co-founder Stephany Roscoe in 2006, dozens of startup theater companies have come and gone. But really, "That's because we chose really well-written, compelling, thought-provoking, engaging and funny stories. And we always made it a priority to reward the artists." rice field."
Remaly and Weitz keep BETC at its best. Set in a boxing ring and inspired by the first black heavyweight world champion (Jack Johnson), the just-completed play "The Royale" is "a gripping, action-packed play that explores the value and cost of representation." It was hailed as a "packed sports drama". "Secrets of Success" by OnStage Colorado reviewer Toni Tresca.
The Founders will continue with BETC through two 2023 productions: 'Ms. Holmes and Ms. Watson, Apt. 2B' by Kate Hamill and 'Eden Prairie, 1971' by Matt Smart. On the same day that "Eden Prairie" closes in Boulder on April 29, Lemarie will begin her play called "Grand Horizon" at the Bloomsburg Theater Ensemble. Bloomsburg is a small Pennsylvania town where Lemarie and Weitz grew up. However, I had never actually met him until I lived in Boulder.
"If people are sad about us leaving and what the future of BETC looks like, we appreciate their emotional investment in us," Weitz said. I also say, 'Hey, go out there and find a new local theater you love and support it.'"
Although the legacy has not yet been written, McNoun has clearly laid out the traces of the founder. If running BETC for 17 years was a game in and of itself, Remaly said: I hope they think of it as a wonderful epic story that is sometimes funny, sometimes dramatic, and ends with a quirky question mark.
"But just because something is over doesn't mean it was great."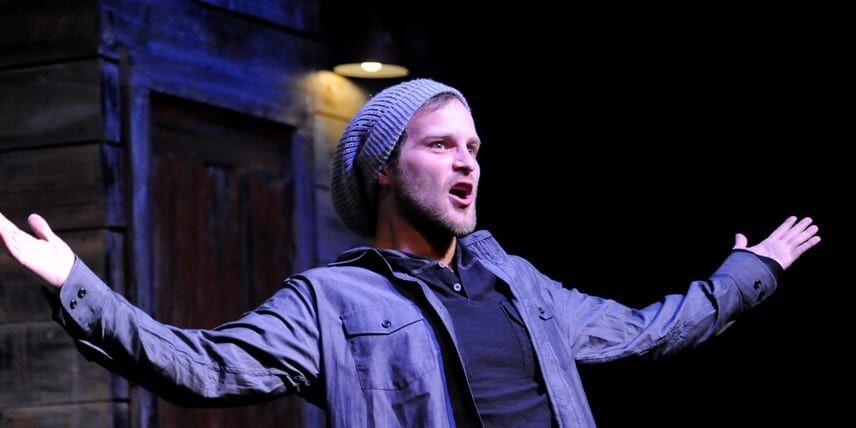 5 original BETC productions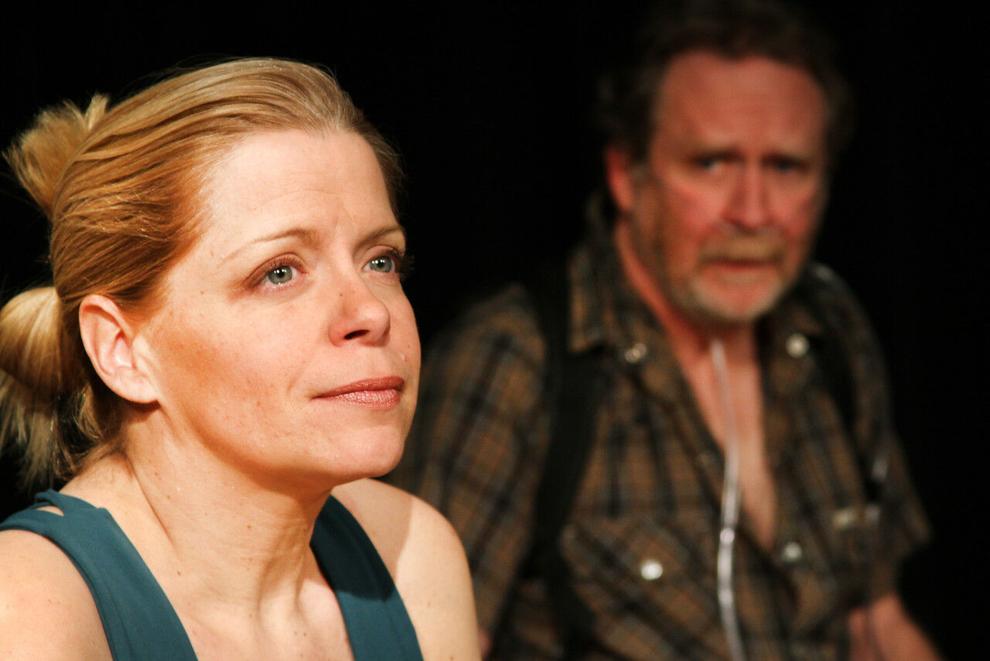 "Annapurna", 2014: A woman who walked into her ex-husband's life 20 years ago has mysteriously returned to his trailer, nestled in a remote forest near Paonia, Colorado. Kate Gleeson made it look like she played Emma so easily, but she really could have easily missed her most natural, incredibly real performance of the year. Directed by Rebecca Lemarie, written by Sher White.
"Stupid F***ing Birds", 2015: An irreverent update to "The Seagull," in which country house residents must seek truth in love and art – but this version is far more enjoyable than Chekhov's. "attractive," he called it. Directed by Stephen Weitz, written by Aaron Posner.
"Vera Rubin: Lighting up the Darkness," 2016: In a rare collaboration, BETC will present the world premiere of a short play by pioneering 1960s astronomer and scientist William C. Kovassick at the Fisk Planetarium in Boulder, inspiring young women and girls to pursue careers in science. introduced. Rubin was part of the team that discovered the concept of "dark matter". This is the idea that up to 90% of the universe is invisible and unidentifiable.
"Cyrano", 2016: Literature's most legendary nose gets a makeover in a new American adaptation of the French classic by Michael Hollinger and Aaron Posner. . Directed by Rebecca Lemarie, starring Stephen Weitz. Starring Adrian Egolf, John D'Antonio, Logan Ernsthal, Brian Shaye, Casey Andree, Benaiah Anderson, Michael Bouchard and Sammy Jo Kinnett.
"CO2020", 2021: When the pandemic shut down the performing arts, BETC sent six writers to conduct various interviews investigating the previous year's earthquake events. (I was one of them.) Then, when there were few other jobs available for the actors, the excerpts turned into scripts performed for camera by dozens of local actors. The work I conceived for the first time captured the defining moment.
And one more thing, just for fun…
"Mauritius", 2011: What I wrote in the Denver Post: "It's as if Teresa Leveque — 'The Despicable King' herself, a disciple of David Mamet — dared to write this play, and the rising Boulder Ensemble The Theater Company got it."Mauritius" is a shout-a-thong that starts out nasty and gets even more nasty from there. Call it an homage to Mamet or a rip-off. I like it. "