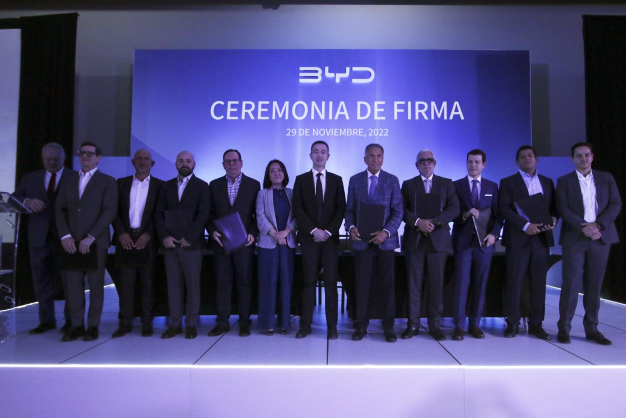 BYD Auto said it is exploring opportunities to build a vehicle assembly plant in Europe to facilitate expansion into new markets.
The company said it will launch two EVs in Europe in the fourth quarter of 2022 and plans to launch more EVs in 2023, all imported from China.
The company announced in October that it had signed franchise agreements with seven German dealers to establish a nationwide sales network by the end of 2022 or early 2023.
BYD stopped production of conventional internal combustion engine (ICE) vehicles earlier this year to focus on electric and hybrid models, but potential plant locations are still being evaluated and the company is on schedule for investments in Europe. is not detailed.
The company said local production will be a key part of its plans for a rapid expansion into Europe with a focus on EVs. The company has ambitious sales targets for Europe, and in Germany alone he expects to see six-figure sales by 2026. The company says local production is necessary to meet such targets.
BYD spokeswoman Stella Li said the company plans to have at least one passenger car plant in Europe, but "maybe not just one, but possibly two." We are evaluating the best location to support a successful launch."
The automaker has been growing aggressively both at home and abroad this year, with sales tripled to 1.63 million units in the first 11 months of 2022.
Earlier this year, the company announced plans to build a vehicle assembly plant in Thailand, and also strengthened its operations in Latin America and other countries.
Earlier this year, the company launched the Atto 3, the first EV with a purpose-built platform.