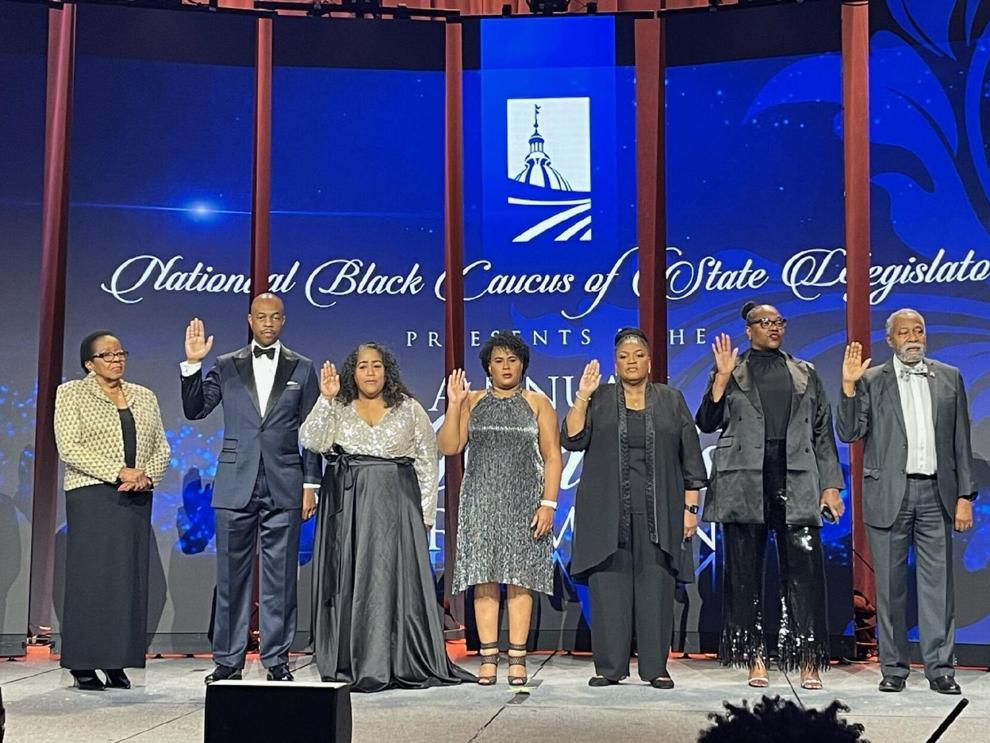 Earlier this week, lawmakers who are three members of Indiana's black legislative caucus. Rep. Cherish Pryor, Rep. Robin Shackleford, and Rep. Earl Harris Jr. were elected to positions on the National Black Caucus of State Legislators.
IBLC members seek to work with each other and with fellow legislators to develop policies and pass laws that positively impact minority communities in the state. NBCSL is an organization of more than 700 members where lawmakers exchange information and ideas to promote legislation in the state and capitols on issues affecting African Americans and other marginalized communities. It functions as a network for passing
D-Pryor of Indianapolis was re-elected as Treasurer of NBCSL at the NBCSL's organizational meeting in Las Vegas on December 2nd. Pryor said he has been in this position since 2020.
Pryor said in a press release: "I am honored that legislators across the country have once again trusted me in their very important work of advancing the needs and concerns of African American communities across the country."
In a press release, D-Indianapolis' Shackleford said it was an "exciting opportunity to continue working for African-American Hoosiers on a national level" after she was re-elected to general membership status. .
"It is important for legislators to recognize that African Americans are not a monolith, and residents in different parts of the country have different needs that must be met. I look forward to doing my part to help improve the quality of life for people around the world," said Shackleford.
Harris of D-East Chicago was elected Chairman of Region VIII, representing Indiana, Illinois and Minnesota. This is the first time Harris has represented the region.
"Throughout my career as a legislator, I have worked to advance the needs of African-Americans in my district and my hometown of East Chicago, but as chair of Region VIII, I have been able to support legislation across the country. You're given the opportunity to continue working with others to gain insight into what's working and what's not," Harris said.
—Sidney Byerley