T.The past few years have left many of us reeling, with historians and politicians scrambling to catch up and things moving fast. At least his one of Liz Truss' biographies was slated for Christmas publication and had to be rewritten in haste. You can probably skip it.Get Marina Hyde's Tonic instead what happened now? !dispatch from tumultuous times (Guardian Faber). Based on her cult Guardian column, Hyde's book will take us from the Brexit referendum of 2016, through the fears of Donald Trump and the Covid-19 pandemic, to the eventual downfall of Boris Johnson in 2022. Takes us from 10th Street to the admiration ("Johnson leaves the office" with the same majesty he brought to it: no. I've seen more elegant escapes. rice field.
But how did we get to this point? Rules, Nostalgia: A Backward History of Britain (WH Allen). This integral and fascinating cultural history begins in his 2021 and dates back to 1530, revealing that every generation creates its own fantasies that recall the fictional Golden Age. Woods points out that neither centrists nor leftists are invincible, and of Remain: Nostalgia can be reassuring and cohesive, but it can easily become exclusive and dangerous. For example, when historians who challenge such myths and historians are attacked for telling uncomfortable truths. "Exploring the complexity of the past, or discovering that things are rarely as simple as they were first said should not feel like an existential threat."
Every nation creates myths and fantasies about itself. Anger to Come: Gone with the Wind and the Lies America Tells Sarah Churchwell's Head of Zeus explores America through the lens of Margaret Mitchell's best-selling 1936 novel and its 1939 blockbuster film, set during and after the United States. It is an urgent and sharp analysis of the psychology of The book opens with Donald Trump supporters storming the Capitol on January 6, 2021 and waving Confederate battle flags. It is deeply ingrained in American politics. On the eve of the film's Atlanta premiere, a plantation pageant was held during which a choir of black children dressed up as slaves and sang spirituals for an all-white audience clearly nostalgic for the 1860s. I was. It was a 10-year-old boy named Martin Luther King, Jr. who brought sentimental tears to the eyes of white Americans as children dressed as slaves.
See how ideas and ideologies spread across borders and rebound, Kojo Kolams Extraordinary Wealth: The Aftermath of Britain and the Empire (John Murray) breaks down the assumption that former British colonies around the world were plunged into inequality and insecurity due to their own innate dysfunction after Britain left. Instead, Kollam argues how Britain's capital, debt and asset stripping continued to shape the fate of these countries, and how, within the "boomerang effect", the same destructive policies in Britain itself. His incisive section on the infamous 2012 book, Britannia Unchained, co-authored by Liz Truss, Kwasi Kwarten and others, has been on the rise since the book was published in early 2022. A striking example that is becoming increasingly relevant.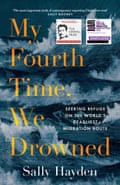 The tumultuous relationship between the South and North of the world is a central theme in Sally Hayden's work. My fourth time, we drowned: Seeking refuge on the world's most dangerous migration route (4th Estate). Hayden's extraordinary reporting from immigration routes across North Africa, which focuses on personal experiences, has already been duly acclaimed and has earned him the 2022 Orwell Prize for Political Writing. Her very personal story, which she tells, rectifies the often dehumanizing narratives surrounding immigration in wealthy countries. This unforgettable book is a must-read for politicians of all stripes.
For those interested in the disturbing fault line that runs through Europe itself, hurry up and pick up a book by Timothy Phillips. Curtains and Walls: A Modern Journey Along Europe's Cold War borders (Granta). Follow the old Iron Curtain from the frozen Kirkenes of northern Norway, around the Baltic Sea, through Germany and the Balkans, to Nakhchivan in Azerbaijan. The result is a compelling travelogue with a jaw-dropping historical story in every chapter. The book isn't about Ukraine, which was far behind the Iron Curtain, but it gives readers a better understanding of the context of Russia (and the Soviet Union)'s often difficult relations with its neighbors. of a dozen novels.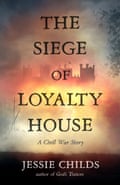 Now that Charles III is on the throne, we may look back at the time of the first King Charles. The Siege of Royalty House: A Civil War Story (The Bodley Head) tells the fascinating story of a royal family as Jesse Childs confronts the Roundheads. Her stories are atmospheric, unflinching, and at times exquisitely witty, right down to the author's notes explaining her spelling choices: and her husband "a rogue, a scoundrel, a vile fellow, a farmer, a pharmacist's slave, and a man who lived by gentleman's dung and farts"). I think it would be a shame to lose the visual thickening of the double 't'. "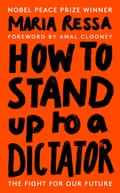 There are many fears for our political future, but there are also glimmers of hope.For both doses, try Maria Ressa's How to stand up to a dictator (WH Allen). Ressa, a Filipino journalist who won the Nobel Peace Prize in 2021 for her reporting in the face of harassment from the Rodrigo Duterte government, wrote a memoir, a contemporary history of the Philippines, and an energetic report that is part of Call for Arms. I wrote a book. "It will get worse before it gets better," warns Ressa. Yet her purposefulness and courage are very inspiring.
Another cautious but hopeful book is that of Anand Giridharadas. The Persuaders: Winning Hearts in a Divided Age (Allen Lane). Giridharadas challenges the idea that there are unbridgeable gaps in the United States on issues such as race and politics. Instead, he examines stories of how activists and politicians tried to reach out to those who disagreed with them outright, rather than ignoring them (which he considered controversial). avoiding the term "cancel the culture" that has become). There are no easy answers. Giridharadas is candid about varying degrees of success in his case studies. This is not an instruction manual, but a thoughtful exploration of the possibilities and limits of communication and change.
Finally, for pure fun, the history book that made me laugh the most this year is Mallory O'Meara's Girly Drinks: A World History of Women and Alcohol (Hurst). O'Meara is a wild ride from the ancient Sumerian goddess of beer Ninkasi, through the 12th-century Chinese poet and drinker Li Qingzhao, to Prohibition bootlegger Cleo Lithgow, the "Queen of the Bahamas." takes the reader to Written in conversational style, this book makes you feel like you're having a cocktail with some of the most attractive and dangerous women in history. cheers!