This issue of International People Moves details the schedule at
Here's an overview of these recruits:
Aon Mason Expands Leadership Role in UK
insurance broker Aon announced Michelle Mason Her role as Head of Enterprise Clients (ECG) will be expanded to include strategic leadership of the UK's Major Complex and Enterprise (MCE) segment.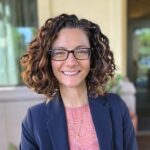 In her new role, Mason will lead a segment that includes Aon's largest and most complex UK clients. She works with her MCE leaders to ensure client needs are met and supports Aon's ongoing expansion and growth strategy.Mason continues to report to both loli goltermannChief Customer Officer of Aon, and Julie PageCEO, UK, Aon.
Mason has over 23 years of experience in insurance and risk management, providing cross-class global account management, enterprise and operational risk management consulting. She has worked with complex clients to develop and deliver risk management and insurance strategies. Mason joined Aon UK in 2017 and served as Director of Managing Global and Specialty Businesses until she assumed a leadership role for her client Enterprise late last year.
***
Chubb Appoints AIG's Madden to Financial Lines
chub announced the appointment of Karen Madden As Financial Line Manager in the UK, Ireland and South Africa (UKISA).
In this role, Madden will be responsible for managing and developing Chubb's Financial Lines business in the UKISA region. Madden joins Chubb from AIG, where he has been the UK Financial Institutions Manager since 2019.
Madden, based in London, Hilda Toe, UKISA General Insurance Chief Underwriter. The appointment will take effect in the second quarter of 2023.
Madden has over 25 years of experience in the insurance industry, primarily focused on the financial sector, returning to Chubb after 13 years in various positions in the UK and Ireland.she succeeds Janet Eady She chooses to resign and temporarily returns to her former role as UKISA's Administrative Responsibility Manager.
"We are delighted to welcome Karen to Chubb. Karen is an outstanding insurance practitioner who is highly regarded in the market and her extensive experience in the financial sector makes her an excellent candidate for this important business area. We will be able to build on our growth and build on the success we have seen under Janet's impressive leadership," said Toh.
***
Sedgwick Appoints Leif Hansen CEO for Nordic Region
sedgwicka damage adjuster based in Memphis, Tennessee, said: Christian Leif Hansen Appointed CEO of the Nordic region.
His appointment reflects business growth in the region following the acquisition of Sedgwick Leif Hansen A/S in Denmark earlier this year. Sedgwick said Leif Hansen will lead more than 250 Sedgwick colleagues across the Nordic region.
The Nordic region leadership team includes: Dan Sivertsenrecently appointed CEO of Norway, Julia HolmCEO of Sweden, and peter agerDeputy CEO of Denmark.
"Since completing the acquisition of Sedgwick Leif Hansen A/S, the pace of growth activity across the Nordic region has increased significantly. stewart steel, Sedgwick CEO, Continental Europe, Middle East and Africa (CEMEA). "This has resulted in a thriving reinforced Nordic leadership team structure, which has laid a strong foundation for the continued development of Sedgwick products. As we grow in the region, we will ensure that our colleagues in the Nordic countries are optimally positioned."
topic
Leadership Aon Chubb
interested in leadership?
Get automatic alerts for this topic.