Ian Blackford steps down from role as SNP leader in Westminster
Ian Blackford is stepping down from his role as SNP leader at Westminster but will remain MP for Ross, Skye and Lochaber, he has announced.
In a statement, he said:
I have today informed SNP MPs that I will not be restanding as leader of the Westminster parliamentary group at our AGM next week.

After more than five years in the role, now is the right time for fresh leadership at Westminster as we head towards a general election and the next steps in winning Scotland's independence.

During my time as leader, the SNP won a landslide victory in the 2019 general election, with an increased share of the vote and MPs, and support for independence has continued to grow with polling this week showing a majority in favour.

While I am stepping down as Westminster leader, I will continue in my role as the MP for Ross, Skye and Lochaber, and I have also accepted a new role at the centre of the SNP's independence campaign, leading on business engagement.

I would like to thank our MPs and staff for all their support over the past five years. Whoever replaces me as Westminster leader will have my full support as, together, we stand up for Scotland's interests and democratic right to choose our future in an independence referendum.
Key events
The leaders of Wales' pro-independence party, Plaid Cymru, have shared a statement offering a more positive response to Ian Blackford's resignation as the SNP's leader in Westminster.
The Plaid Cymru leader, Adam Price, and its Westminster leader, Liz Saville Roberts, said:
There has been no greater champion for Scotland's interests at Westminster than Ian. As a steadfast ally of our party and on behalf of Plaid Cymru we thank Ian for his immense contribution and for holding this undemocratic Tory government to account.

Diolch for speaking so loudly, authoritatively, and passionately on behalf of Scotland, its people and their right to self-determination.
No 10 begs unions to call off strikes in run-up to Christmas
Downing Street has urged public sector unions planning strikes in the run-up to Christmas to call off their "unnecessary" industrial action and return to the negotiating table.
As the Fire Brigades Union became the latest union to begin balloting its members, No 10 expressed concern at the impact multiple strikes would have on the public.
Earlier this week ambulance workers in three unions voted to strike over pay and concerns about staffing levels. The Royal College of Nursing is also staging two strikes this month while industrial action is continuing on the railways and among postal workers.
GMB national secretary Andy Prendergast – whose union represents some of the ambulance staff concerned – refused to rule out coordinated action with other unions.
He told Sky News:
We will be talking to other unions … we will be looking to make sure that this has the maximum impact. We will be making sure that emergencies are covered, but ultimately, the government needs to listen.

The public of Britain deserve better, the NHS members deserve better, we need to see something happen very fast.
Downing Street urged the unions to consider the impact on the public before pressing ahead with further strike action.
The prime minister's official spokesperson said:
We are concerned about the impact strikes by multiple unions will have on the people of this country as we head into the Christmas period.

We recognise that these are challenging economic times but public sector pay awards must be affordable for the taxpayer.

We want them to keep engaging with employers, to keep talking so that we can come up with a resolution and put an end to some of this unnecessary strike action.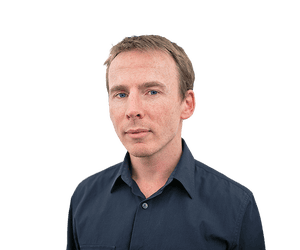 Rory Carroll
Ireland correspondent Rory Carroll has been following the tussle between the Westminster government and Northern Ireland's Democratic Unionist party over energy bill support. Here's the story:
The UK government and DUP are trading blame over a delay in energy bill supports to Northern Ireland until next year.
Graham Stuart, the minister for energy and climate, told the Commons on Wednesday he hoped to deliver the £600 credit to Northern Ireland households in January – several months after other parts of the UK started receiving payments. Poverty and consumer advocacy groups expressed dismay.
Stuart linked the delay to the absence of devolved government – a veiled rebuke to the DUP, which has collapsed power-sharing institutions to protest post-Brexit trading arrangements.
The DUP accused the government of using the delay to pressure the party to return to Stormont, and said it would not buckle.
A complicating factor is that Northern Ireland has a different energy market to the rest of the UK.
Sinn Féin said the row was letting Northern Ireland households go cold this winter, a line that other parties in the region will use to beat the DUP. So far its power-sharing boycott has been popular with grassroots unionists.
Boris Johnson to stand again as MP in 2024, source says
Boris Johnson will stand again as an MP at the next general election, a source close to the former prime minister has told the PA Media news agency.
Johnson, who has been on the backbenches since departing No 10, will run for re-election in his Uxbridge and South Ruislip constituency at the next poll, expected to be held in 2024.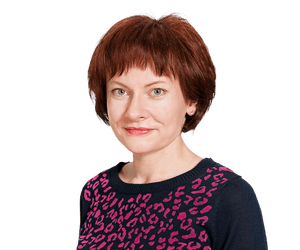 Libby Brooks
There's more happening in Scotland today than just the furore over Ian Blackford's resignation – Libby Brooks has been following first ministers' questions, where Nicola Sturgeon's controversial gender recognition reform bill has been raised.
Nicola Sturgeon was challenged repeatedly at FMQs about her controversial gender recognition reform bill, following a highly critical letter from the UN's special rapporteur on violence against women and girls suggesting that the legislation could increase potential safety risks.
In her letter to the UK government, Reem Alsalem shared concerns that the reforms "would potentially open the door for violent males who identify as men to abuse the process of acquiring a gender certificate and the rights that are associated with it".
The Scottish government says that the bill will streamline how individuals change their legal sex by introducing a system known as self-identification and insists there is "no evidence" women and girls will be harmed by the reforms.
Questioned repeatedly by Scottish conservative leader Douglas Ross, Sturgeon said that the cabinet secretary with responsibility for the bill, Shona Robison, would be meeting Alsalem next week, but pointed to a letter in response signed by Scottish women's groups including Scottish Women's Aid, Rape Crisis Scotland and Engender which argues that "there is a solid basis in international human rights standards to support the aims and principles of the bill".
She urged the parliament to treat the issues "seriously, respectfully and calmly".
Here's the comment from the Scottish Conservatives, which reprises the same theme as reaction from other parties: that the SNP has been crippled by infighting.
Chair Craig Hoy said:
Ian Blackford has jumped before he was pushed. His resignation is a total humiliation for Nicola Sturgeon. She shamefully stood by her Westminster leader earlier this year despite his appalling handling of the complaints made against Patrick Grady.

This showed a total lack of judgement by Nicola Sturgeon. Ian Blackford should have been sacked immediately for his disgraceful behaviour but he was allowed to stay in post for several months and now gets to dictate the terms on which he leaves.

It is clear that unlike Nicola Sturgeon, SNP MPs were not prepared to forgive how Ian Blackford put the needs of the perpetrator above the victim who had bravely come forward in this case. Whoever is elected the next leader of the SNP at Westminster must ensure that never happens again.

The SNP Westminster group are clearly in a state of disarray and Nicola Sturgeon is rapidly losing her grip over her party.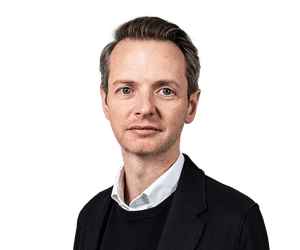 Ben Quinn
Away from Westminster, my colleague Ben Quinn has this report from two miles away at the London assembly.
Misogyny and racism among Metropolitan police officers is a problem found in "widespread pockets" rather than being "pervasive," the force's new commissioner has insisted.

Sir Mark Rowley, who was appointed to the top job in British law enforcement in July by promising "urgent reforms" to lead the country's biggest force out of crisis, told London assembly members that public trust in the force was "dented but not broken" and his leadership team was "going after" corrupt officers.

He opened a session alongside London's mayor, Sadiq Khan, by paying tribute to the work of thousands of Met officers, noting that 95 had been assaulted on duty in London over the past week alone, but added: "We also have hundreds of people in the organisation letting us down.

"We haven't been vigorous and clear enough in our leadership and culture to reduce that problem to an irreducible minimum, and we will do. Setting up the good officers to succeed is critical, as is taking on those who have undermined the trust of the public through their corrupting behaviour," said Rowley.
Back to the SNP and Ian Blackford's decision to step down as Westminster leader for the party.
Stephen Flynn, the SNP MP for Aberdeen South, is reportedly touted as the "overwhelming favourite" to replace him.
The National, the pro-independence newspaper, has a profile of the frontrunner here.
"Sources suggest that Flynn has been manoeuvring "for some time" for a shot at the leadership role," the profile suggests. It adds:
Born in Dundee and a graduate of the University of Dundee, Flynn previously worked as a political researcher for SNP MPs and MSPs.

The 34-year-old is significantly younger than Ian Blackford, who turned 61 in May.
Boris Johnson tells local party he will stand as MP again, reports say
The Daily Telegraph are reporting that Boris Johnson has told his local Conservative Party he will stand again as an MP at the next general election.
The former prime minister indicated his decision ahead of Monday's deadline for Tory candidates to inform the party whether they wish to contest the poll, which is expected to be held in 2024.
The report comes as the government braces itself for an exodus of MPs who would rather step down than campaign in seats that they believe they are certain to lose in the face of grim polling for the Conservative party.
Hello, Jamie Grierson here picking up the blog while Rachel has some lunch.
SNP MPs and their staff are lining up on Twitter to pay tribute to Ian Blackford's tenure as Westminster leader for the party.
"Shift" must be a key word in the media lines from SNP HQ …
Responding to the resignation of Ian Blackford as SNP Westminster leader, Liberal Democrat Scottish affairs spokesperson Christine Jardine MP said:
From his bitter campaign against Charles Kennedy to his mishandling of sexual harassment allegations against an SNP MP, it's clear that Ian Blackford has never been fit to lead.

He should have stepped aside a long time ago. It's been clear that his SNP colleagues have been pushing him to go and the recent failed leadership challenge was just one indication of their dissatisfaction.

Ian Blackford knows that the Scottish Liberal Democrats are breathing down his neck in Ross, Skye and Lochaber. While he spends the next two years banging on about breaking up the UK, we will be laser focused on health, education and the cost-of-living crisis; the issues that really matter to the people of the Highlands.
Blackford was accused of abusing former Lib Dem leader Charles Kennedy, and refused to apologise during an appearance at an Edinburgh fringe event in the summer.
Scottish Labour says Blackford resignation shows 'SNP is in total disarray'
Reaction to Blackford's resignation is starting to filter in.
Here are the comments from Shadow Scottish secretary Ian Murray, who says it is a sign of SNP in-fighting:
The SNP is in total disarray – the nats are deserting the sinking ship.

Nationalist MPs know Nicola Sturgeon's plan for a de facto referendum is finished before its even started and are worried about Labour gaining seats.

Across Scotland, Labour is growing in strength every single day.

At the next election, Scots can do more than just oppose the Tories, we can replace them altogether with a Labour government that grows the economy and creates a fairer, greener future.
Nicola Sturgeon pays tribute to Blackford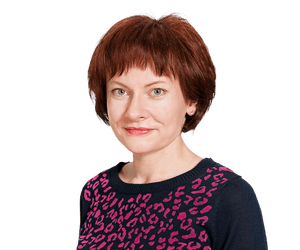 Libby Brooks
The Guardian's Scotland correspondent Libby Brooks has the response from Scotland on Ian Blackford's resignation.
Commenting on Blackford's announcement that he will not be standing again for leader of the SNP's Westminster parliamentary group, SNP Leader and First Minister Nicola Sturgeon said:
I would like to pay tribute to Ian Blackford for his five years as leader of the SNP's Westminster group.

He led the group at a time of huge electoral success for the SNP, particularly at the 2019 general election, and has done an outstanding job in holding the Tory government to account and in promoting the case for Independence.

I would like to place on record my thanks for Ian's diligence, tenacity, friendship and loyalty in his time as group Leader. He will continue to play an important role as constituency MP for Ross, Skye and Lochaber, and I have also asked him to take on a role as part of the wider SNP team preparing the case for Independence.

I look forward to working with Ian's successor as group leader at Westminster, as we continue to make the case for the people of Scotland to have a democratic choice on the country's future.
Robert Booth
The Guardian's social affairs correspondent, Robert Booth, reports on the latest warning from the housing watchdog following the social housing scandal:
The reputation of social landlords will be "irreparably damaged" if they do not prioritise the standard of housing they provide, the housing watchdog has told landlords, issuing a new warning after the death of Awaab Ishak due to mould that on of their main jobs is "to provide safe, well-maintained homes".
Bernadette Conroy, chair of the regulator of social housing, told social landlord bosses in a speech on Thursday:
The importance of the first of those fundamental roles has been starkly highlighted by the recent inquest into the tragic and shocking death of Awaab Ishak [a two year old boy who died of respiratory disease resulting from prolonged exposure to mould in his social housing flat in Rochdale]". And she instructed them to own up to any breaches of standards immediately.
She spoke as Rochdale Boroughwide Housing, which had failed to fix the mould in Awaab's home, appointed a new interim chief executive following the sacking of Gareth Swarbrick, the boss in charge when Awaab died in December 2020.
Awaab's family have called for the entire leadership of the social landlord to quit warning "while the current board remains, there is an ever present risk and danger to Rochdale Boroughwide Housing tenants."
But the landlord's chair, Alison Tumilty, remains in place and she announced the appointment of Yvonne Arrowsmith to "deliver the quality of homes and services that our tenants deserve and expect."