Colby Sears Jr. moved his seat closer to his desk and set up a podcast station like a 13-year-old boy on a mission. He hooked up a giant "snowball" microphone to his tablet computer, put on headphones, and got ready to record an interview with a local comedian who was visiting the studio.
"I'm passionate about it. 'This is a way of allowing me to give myself a voice and express my thoughts.'"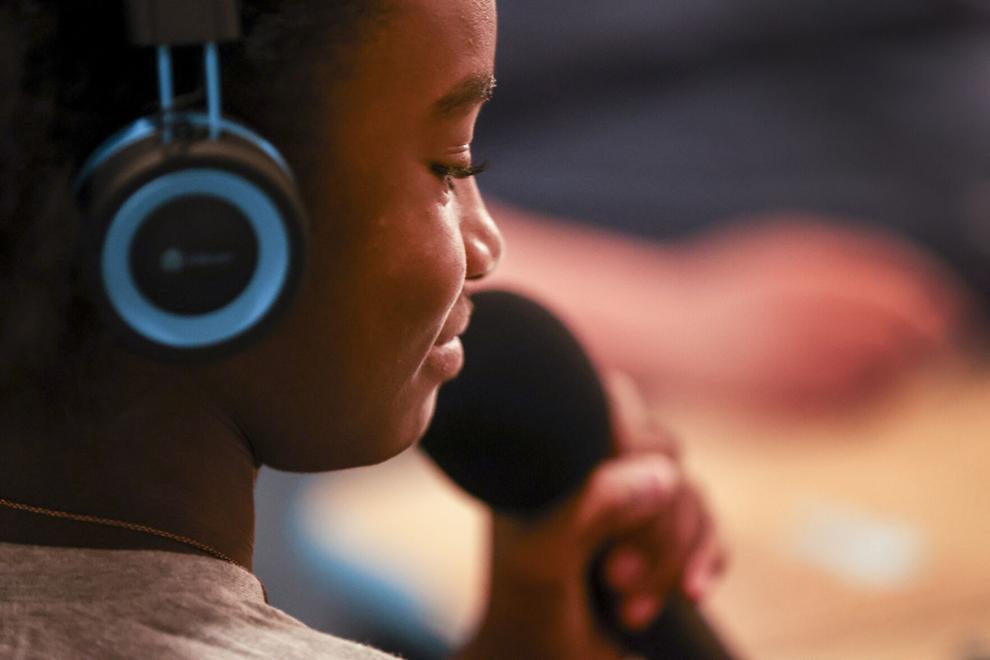 This interview with Comic was more than just a test run for this up-and-coming podcaster. Unwanted Background After a bit of editing to remove his noise and add music and a catchphrase, Colby's podcast will be broadcast across New Orleans on his 102.3 FM WHIV on Saturday mornings. And like any good broadcast personality, Colby has a carefully crafted DJ persona. He is known as his DJ Demario Cousins ​​III Jr.
On Saturday morning, Colby joined about a dozen children from across the city participating in Be Loud Studios, a nonprofit program focused on building children's confidence through radio and digital media production. , perfecting the art of podcasting. You can listen to many of their podcasts at www.beloudstudios.org.
The 2 hour workshop started with an introduction to the group and everyone named their DJ for fun. Then, before the podcasting began, a simple game was played to get everyone's minds and hearts going. DJ names are creative and original. DJ Vader, DJ Frying Pan, DJ KJ, DJ Instant Ramen, DJ Bird, DJ Flip Phone, and DJ Discount Disappointment to name a few.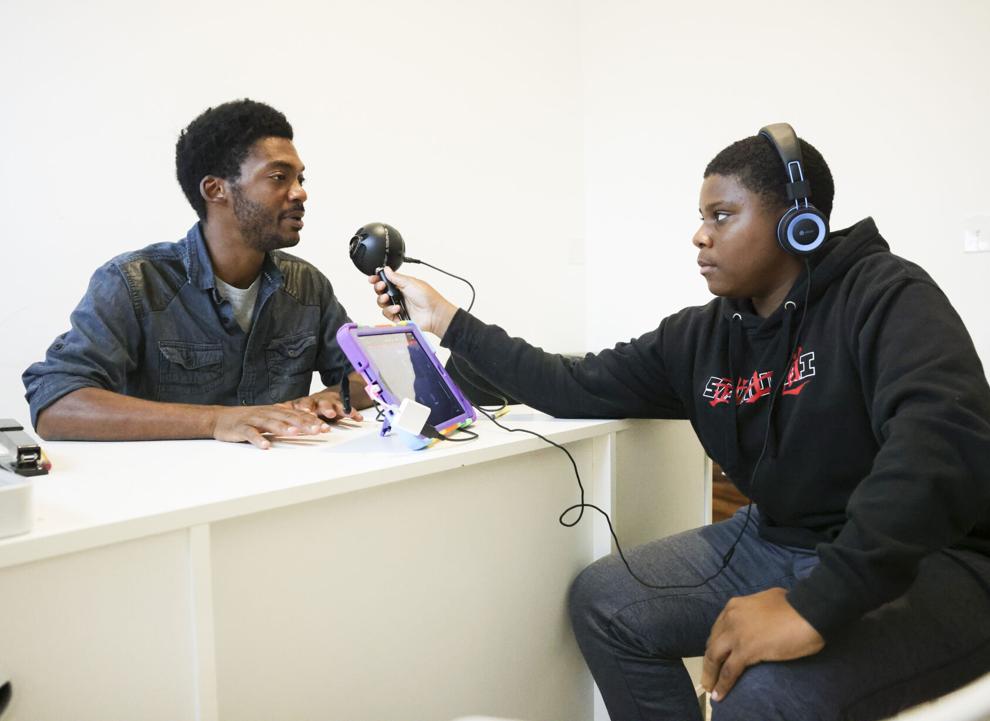 educational outreach
"This all started as a writing intervention project for children who have difficulty getting their thoughts down on paper," said Alex Owens, who works as a teacher and is the program's executive director. "A few years ago, we introduced microphones into our classrooms as an experiment to get kids to voice their thoughts, and the students loved it. I brought in a script on how to make it, and I mean it was one of those "haha" moments.
Be Loud Studios was co-founded by Owens and Diana Turner. Two teachers found that some children were unable to express themselves in letters, but found that audio was much more difficult when he was allowed to use technology to make recordings. enthusiastic and energized.
The program was an immediate success, with over 100 students creating podcasts in the first six months. According to Owens, students started podcasting at lunch, then expanded after school, and eventually with his summer camp. Even the Covid-19 pandemic couldn't stop the momentum. They rolled out a virtual program so everyone could participate.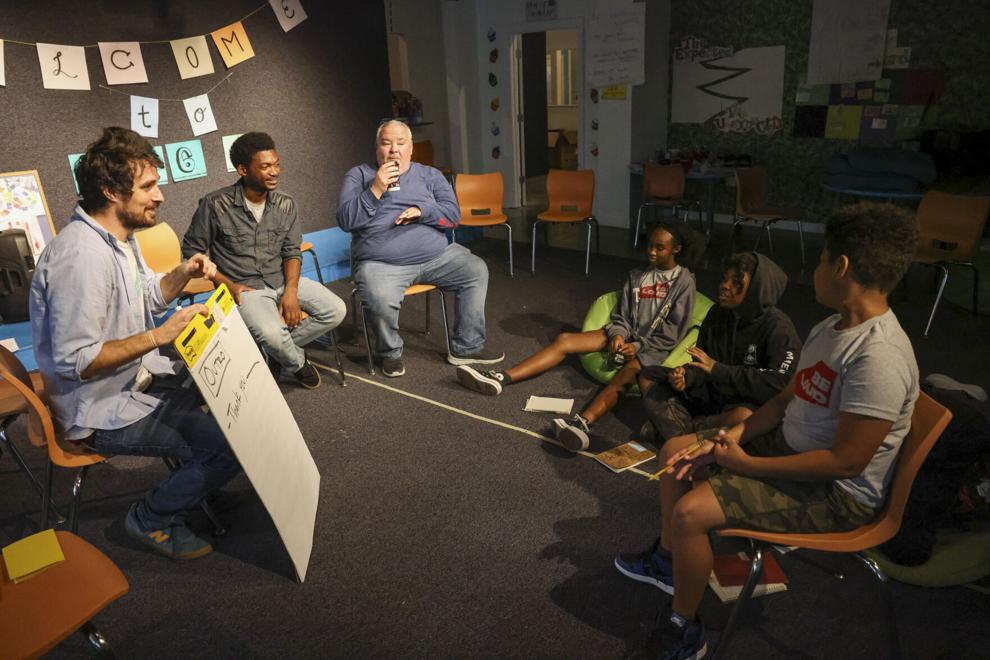 community connection
Owens is now in charge of operations, while Turner is focused on creating grants and raising funds to support the program.
Most recent support came from a $5,000 STEM Action Grant from the Society for Science.
"We know there are systemic barriers that prevent talented people from having the opportunity to pursue a STEM career." science news. "We are working to break down these barriers. Each organization we support with his STEM Action Grants (45 organizations nationwide) is making a significant impact in their respective communities. "
Although the focus is on podcasting, Owens said the goal isn't to make broadcasters. Focusing on casting techniques, excursions take the kids to different locations around town and interview different people.
The task at a recent Saturday workshop was to interview four local comedians who were recruited to participate and share their stories.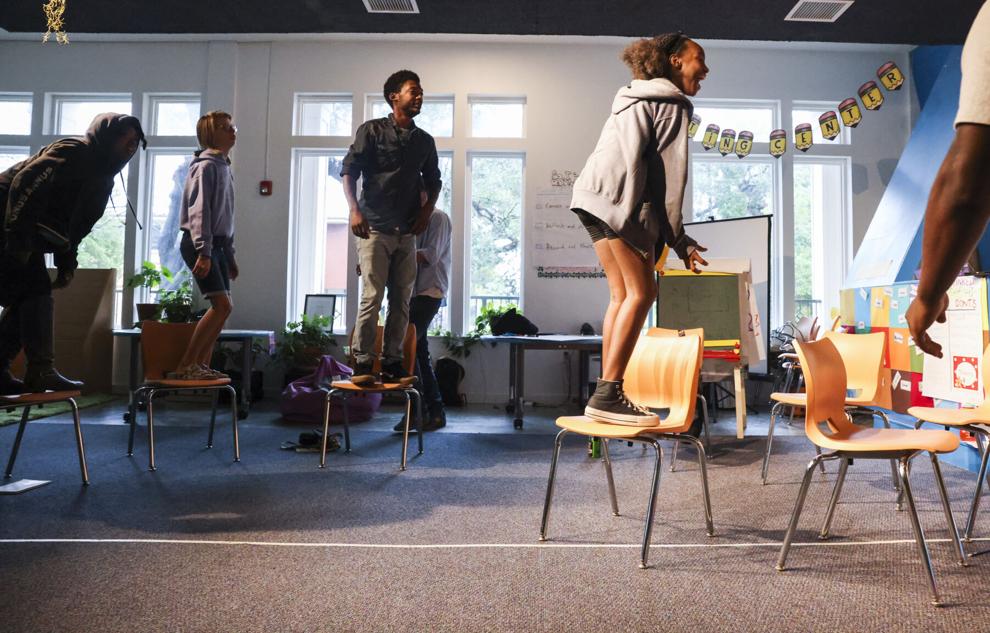 where they go
A few weeks ago, the podcaster was randomly interviewing visitors, locals and even brides-to-be in Jackson Square.
They went to Preservation Hall to interview musicians, sample music, and visit Jam Nora's Mariny Funhouse to record their impressions. Several DJs held a sit-down discussion with local music heroes Tank and Bangus.
"I had a lot of opportunities to go to places I had never been and interview people I had never met," said 14-year-old Trinity Calvin. She dreams of making a funny animated show with a bit of the dark side. and she is healthy. "It helped my confidence a lot."
Be Loud Studios is independent and not directly connected to any school. The STEM grant also funds an expanded educational program called "Pass The Mic Fellowship." It selects eight teachers per year who receive a small scholarship and podcasting equipment.
Daniel Jones is the technical director of this program. Although he operates the equipment and is responsible for most of the production, he genuinely enjoys the process of working with children to create a podcast.
"I can tell you what I know about all aspects of broadcasting, writing, music," said Jones. "More importantly, this gives children a chance to express themselves openly, which they will have for the rest of their lives."
Kendyll Manuel, 13, has been in the program for three years. "I want to be an actress, but it takes a lot of confidence," she said. "I have a mic at home and pretend I'm interviewing or talking to people."
For more information on the program, please visit www.beloudstudios.org.