For those who prefer living in the heart of a growing downtown, a brand new loft in Port Huron's Wrigley Center may be of interest.
With theater districts, arcades, movie theaters and local grocery stores added to the area over the years, this newly constructed home helps take the extra step towards a more walkable and vibrant downtown community. .
The main floor of the Wrigley Center is still under development and is expected to be completed in 2023, but will soon be expanded to include entertainment, retail and dining options. Attractions include a rock climbing wall, live music venues, restaurants such as Dona Marina, rooftop bars, whiskey distillery and tasting rooms.
The venue aims to bring in more jobs, attract more tourists and offer local residents an experience unlike anywhere else in the city. tenants have the opportunity to be at the heart of it.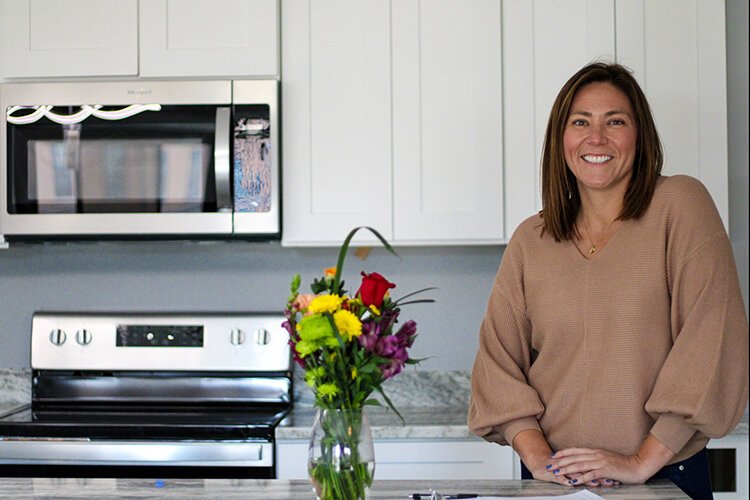 Korissa Kramer, Partner/Associate Broker at Kramer Realty.
A total of 36 units are located on the second, third and fourth floors of the Wrigley Center building, each approximately 1,400 square feet, according to Korissa Kramer, partner/associate broker of Kramer Realty.
"They are beautiful two-bedroom, two-bathroom apartments in a prime location in the heart of downtown, so tenants will be able to see not only what's happening at Wrigley Center, but all the other attractions and stores downtown. will be close as well," Kramer says.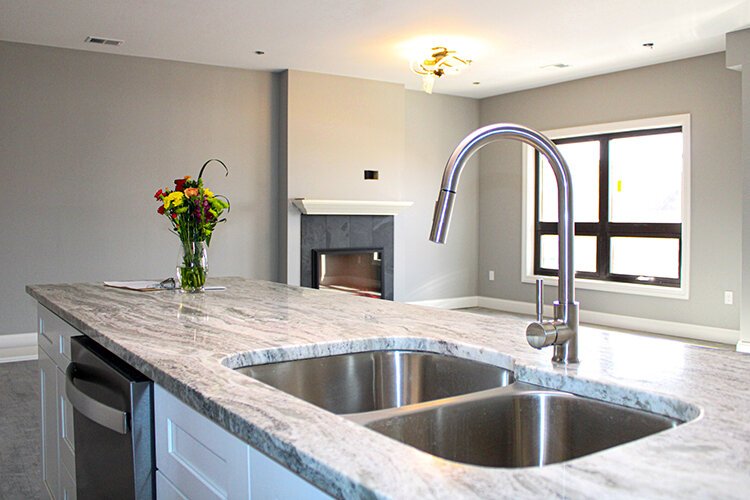 Located in the Wrigley Center loft, the kitchen features granite countertops, stainless steel appliances, and views of the open floor plan.
Apartment rents, not including utilities, range from $1,425 to $2,150 per month, with some units offering income-based rents. All apartments feature granite countertops, stainless steel appliances with washer and dryer hookups, fireplaces, and private balconies.
Wrigley Center's newly constructed loft bathroom features a glass-enclosed shower and illuminated mirror.Tenants are assigned one parking space on the east side of the building's parking deck. Additional parking is available nearby, including a public car park adjacent to the south side of Wrigley Center.
"Part of the green median was recently removed to maximize parking space in and around downtown," says Kramer.
Since all activity takes place in and around Wrigley Hall, Kramer says special care was taken in constructing the loft to minimize outside noise.
"Additional material was placed between the event center and the loft area to minimize noise levels for residents," says Kramer.
With all the buzz surrounding the new venue, several downtown businesses are looking forward to the Wrigley Center and apartments in hopes of becoming potential new customers for their businesses as well.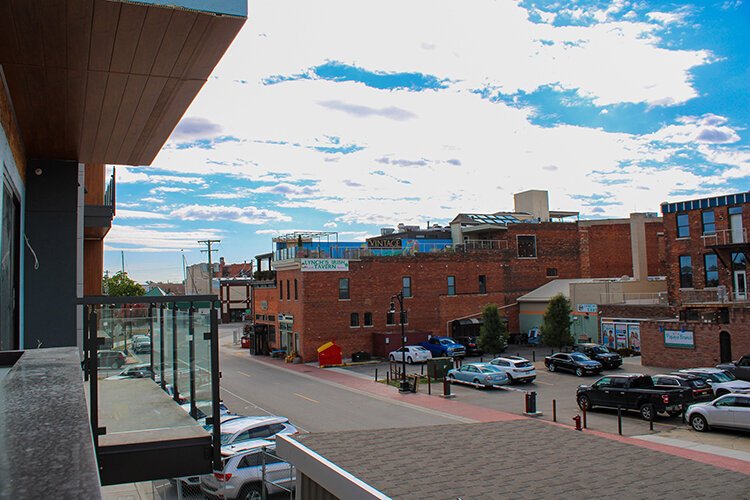 Loft balcony overlooks Michigan Street in downtown Port Huron.
Downtown Grocery PH — Country Style Marketplace is just a few blocks from the Wrigley Center. Owner Steve Fernandez says he believes the Wrigley Center and new homes will bring significant improvements to the downtown area.
"Having so many families close to our store feels very beneficial to us," says Fernandez. "Not only is it a benefit to us, but future tenants have the benefit of being able to pick up some groceries without having to get in the car and go to the grocery store."
Karen Palka, executive director of A Beautiful Me, and Michelle Sheffer, owner of Be JOYful Goods and Massage 325, also feel the Wrigley Center is a great idea for the city, and are excited to bring new customers through the door. I also expect
"We are so excited to have the Wrigley Center downtown," says Scheffer. "I think it will benefit my business, not just for the lofts and new tenants, but for all the guests and visitors that the venue might bring. I think it will help."
For more information or to inquire about leasing, please contact Korissa Kramer at (810) 531-4090.