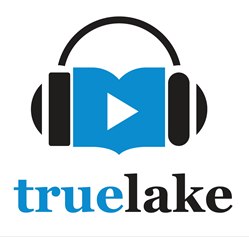 Hong Kong (PRWEB)
November 30, 2022
On November 28, Beijing TrueLake Culture Development Limited ("TrueLake BJ"), a partner in the business operations of TrueLake Holdings Limited ("TrueLake HK"), has launched Mandarin and foreign audiobooks by many of the world's best-selling authors. A major publisher. 2022 appeared before the Guangzhou Internet Court to file a copyright infringement lawsuit against Guangzhou Kugou Technology Co., Ltd. ("Kugou"), a subsidiary of Tencent Music Entertainment Group ("TME").
In this case, TrueLake BJ alleges that Kugou violated copyright by providing unauthorized access to some of its most popular audio recordings. According to figures published through the Kugou iPhone app (https://apps.apple.com/cn/app/%E9%85%B7%E7%8B%97%E9%9F%B3%E4%B9), % 90/id472208016), these works have been accessed or downloaded by users over his 5 million times. TrueLake BJ is claiming damages of RMB 2.5 million.
In the US, TrueLake HK removed Kugou's iPhone app from Apple's App Store until a claim of infringement was filed through the Apple Dispute Portal (https://www.apple.com/legal/internet-services/itunes/appstorenotices) formally requested to do so. The content is removed from Kugou's app or the library that provides content to his Kugou iPhone app.
The complaint filed with the Guangzhou Internet Court is Case No. (2022) Yue 0192 Minzhong No. 21403.
TRUELAKE company profile
Beijing TrueLake Culture Development Limited is the China business partner of TrueLake Holdings Limited, a media publisher specializing in Mandarin and foreign language content. Producing the audiobook version of "The Joy of Life" (Qing Yu Nian), one of the best-selling Chinese internet novels of all time, and the top TV series in China in 2018, Dan Brown's "The Da Vinci Code , Stephen King's IT, Rita Hayward and The Shawshank Redemption, George R.R. Bilingual version of "Diary of a Wimpy Kid" by Kinney in Mandarin and English. In 2020, TrueLake started producing ebooks and video content.
TrueLake's distribution channels include China's leading internet audio platforms, reaching over 95% of the Chinese audiobook market. Its international marketing efforts are supported by a distribution network of over 80,000 libraries, schools, institutions and individual users.
Share articles on social media or email: