Having lived for years in a creaky old apartment with weak heating and poor insulation, I spent the entire winter in thermal underwear glued to my skin.
Most of the base layers I wore belonged to Uniqlo's Heattech line. Inexpensive tops, leggings, and socks have become something of a staple for cold-weather city dwellers. We use "state-of-the-art fiber technology" to release the kinetic energy and convert it into heat. Uniqlo doesn't actually call HEATTECH a base layer. Working with designers like Alexander Wang and JW Anderson to create a special edition of his HeatTech, the product claims to be so warm that "layers of clothing… will be a thing of the past." . His one in their ad campaign shows a man walking in nothing but a light blazer and his T-his shirt at his 3C (37th floor) in downtown New York.
With the arrival of frigid temperatures combined with new skyrocketing fuel costs, heat tech season is upon us once again. Uniqlo stores from Manhattan to Tokyo are already flying off the shelves (often out by the end of October). Demand is particularly high this year, with savings experts suggesting that people worried about their utility bills invest in baselayers, and some Britons are stockpiling thermal underwear.
Since its launch in 2003, Uniqlo has sold more than 1 billion HEATTECH units and boasts that the fabric used in these items has traveled "700,000 km, or 17.5 times the circumference of the earth." Uniqlo once sold Heattech in vending machines at airports.
But how much of HeatTech's tech is actually technical and just a marketing twist based on good old thermals and our knowledge of keeping our body warm for centuries?
To find out how base layers work, the 40-year-old outdoor expert and gear reviewer says he fell in love with cold-weather survival after experiencing hypothermia as a teen hiker. We spoke with Drew Hansen. Traditionally, the base layer has a specific role within his three-tier system, he said. "Base layers aren't designed to keep you warm. They're designed to keep you from getting cold. It may sound the same, but they aren't."
According to Hansen, a base layer's role is "primarily wicking, wicking sweat away from the skin."
Insulation is what actually keeps you warm. Another layer is usually worn over the base layer to keep the warm air generated by the body from escaping. His third layer, called the outer layer, protects you from the elements. This is where the tech features really make a difference.The best outer layers are made of "breathable" textiles like Gore-Tex that keep wind and rain out and allow sweat to escape.
Much cheaper materials work very well for base layers, but it's important to choose the right one. Cotton is a poor base layer. Cotton traps air (which is good for insulation), but it also absorbs water and dries slowly, causing your body to give off more heat and evaporate the water. That's why cold-weather hikers have the saying, "cotton kills."
Instead, outdoor enthusiasts swear by synthetic fabrics like polyester, which have tiny channels that "wick" moisture from the skin to the surface of the fabric. is drawn into the fibers and evaporated.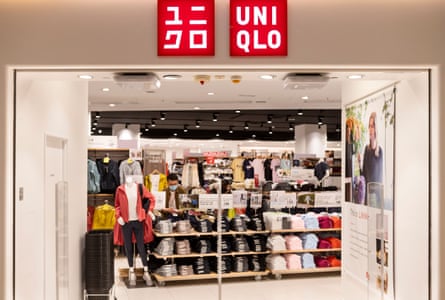 A new base layer product with a hefty R&D budget promises to wick sweat When insulate you In hiking circles, there's a lot of hype surrounding his Smartwool, a luxury brand of his signature "Intraknit" line that uses soft his merino wool and polyester blends. Sue Jesch, the company's design director, said: "While you can wear a trash bag over whatever base layer you choose, you're not going to be comfortable without something next to your skin that helps maintain microclimate and thermoregulation."
Uniqlo's Heattech uses far less expensive all-synthetic fibers to try to insulate and wick sweat. A material made from wood cellulose) and spun to a width one-tenth the width of a human hair. According to HEATTECH's product page, "11-micron fibers capture the energy of water particles emitted by the body at the nano level and convert this energy into heat." did not provide any further details about how it works in practice.
Contrary to conventional wisdom about layering, Uniqlo markets its HEATTECH as something that can be worn alone. According to a UNIQLO representative, since the launch of HEATTECH in 2003, it has worked with Japanese chemical engineering giant Toray to make HEATTECH fibers "thinner and more concentric to improve functionality." You can increase the density of the air pockets to improve the ". This led to the launch of 2016's thickest and heaviest Heattech, the so-called 'Ultra Warm' level. This "provides approximately 2.25 times more warmth than standard HEATTECH, reducing the need for bulky layers," the rep said. An example of a new ribbed heat tech top that can be a layered piece or 'ideal on its own'.
Hansen said Heattech's promise to do it all could also work for casual wearers, such as those looking to stay warm indoors.
"Theoretically, synthetic materials are good at wicking, so you could make them even thicker to insulate better. You get it, because when you take your socks off at the end of the day, your feet are always damp."
But for more intense outdoor use, something like Heattech can trap too much moisture. And because it retains moisture, it doesn't actually warm you up. Another layer should take that responsibility. "
I decided to try Heattech for myself. Over the weekend, I went on a long hike in the crisp fall weather. For about half the trip, I wore a traditional set of layers: a polyester undershirt under a sturdy cotton button-up shirt.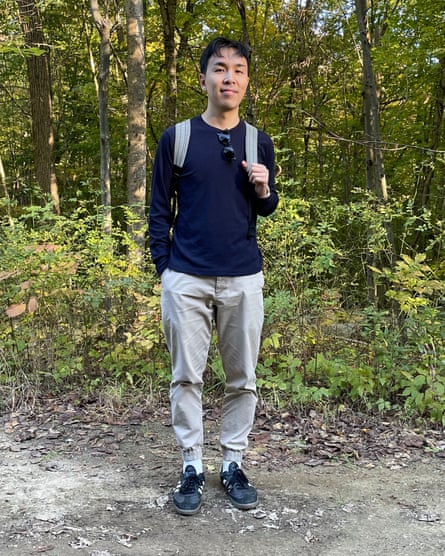 The difference was noticeable. Both outfits kept me equally warm. I was relieved. I could wear other clothes all day long.
This experience seemed to confirm what Hansen had said to me: Finding the right baselayer, even for hardcore users, is not cutting edge technology, it's the old fashioned way to stay warm. It is to understand the principles from
"When you look at companies, you're looking for companies that speak the truth, not these sizzling words that don't have a lot of science behind them.
"If you look at the sealers on the coasts of Greenland and Alaska, they have already made great strides in all of this. It has been done," said Hansen. In 1995, a team of Canadian researchers compared modern military and expedition uniforms with traditional Inuit clothing made from two layers of caribou skin and found that the caribou costume kept the wearer significantly warmer. (although the researchers noted that many of the testers "reported that they weren't used to the gentle odor of animal fur").
Hansen says one of his favorite hacks for staying warm is one that doesn't require any special technique. That is changing his socks many times a day.
"Your feet produce more moisture than any other part of your body," he said. "But even hikers who use wool socks, we change them several times a day and without fail before we go to bed."