A coalition of Aboriginal community groups and homeless services has sent a letter to the Washington state government expressing concerns about the proposed new Protected Entertainment District law.
Key Point:
Law gives police power to expel violent criminals from nightspots
Indigenous Peoples May Be Unfairly Targeted
One expert said new law appeals process 'won't happen'
Represented by Social Reinvestment WA, these organizations fear the law will unduly affect indigenous and vulnerable peoples and are calling on the government to address their concerns.
Aboriginal Legal Service WA (ALS WA) also said it had not been consulted and had serious concerns about the impact of the Protected Entertainment Precinct (PEP) Act.
The organization's CEO, Dennis Egginton, said there was little evidence that PEP laws prevented violence and there was little doubt that many of those banned were Aboriginal people. rice field.
"This state must start by treating indigenous peoples as equals.It is a terrible, terrible disgrace that these orders have been implemented after going through everything in 2022," he said. Told.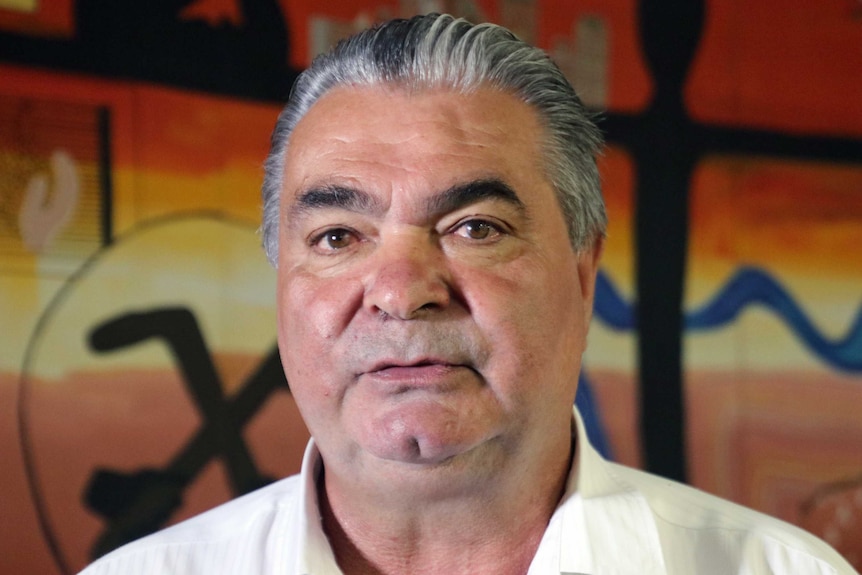 The state government's proposed legislation will keep people out of five districts: Perth Northbridge, Mandurah, Hillarys, Scarborough and Fremantle.
They are aimed at reducing violence in WA's nightspots and are expected to be introduced to Congress later this year after consultation with stakeholders.
Part of the law prohibits released prisoners from entering these areas for five years if they are convicted of committing a serious violent or sexual crime on one of the precincts.
"I don't think anyone would question that. Regardless of who they are, if they commit those kinds of crimes, they shouldn't be in our entertainment district.
Another part of the law gives powers to ban people from entering one of the five zones on the spot for six months if they are behaving "anti-social," "disorderly," or "threatening" behavior. I plan to give it to the police. " How.
ALS Worried About Police Enforcement
The government says the law targets behavior and not specific groups of people.
"Unless the bill is passed and it's out in Congress yet, we don't know how they'll act," Papalia said.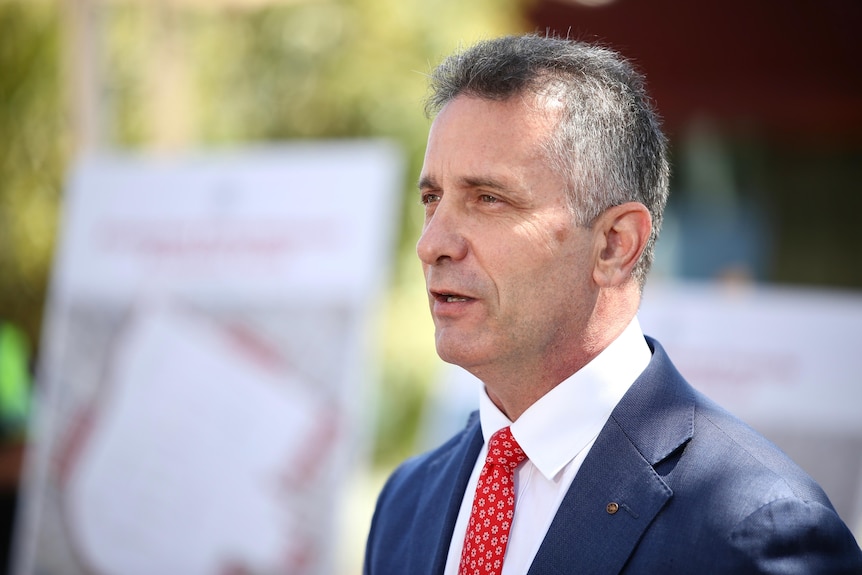 "We monitor and ensure that they are applied fairly and achieve their intended results."
However, Professor Egginton said Aboriginal people fear being targeted despite their good intentions.
"Yes, I believe them," he said.
"But they don't understand the insidious nature of colonialism, nor the fact that there are police officers on the ground who find and target Aboriginal people, because that's what they want. is.
"I say this with a degree of authority — we passed move notices, we passed curfews, we passed social conduct orders.
"And 75% of the people involved in them are Aboriginal people."
Glenda Kickett, Co-Chair of Social Reinvestment WA, said being targeted by the police is a common fear among WA's Aboriginal people.
"It was a historic practice for us," she said.
"We don't want to see young people continue to be targeted and put in prisons and detention centers.
In Washington State's adult prisons, 40% of the population is Indigenous, and in juvenile detention centers, the figure is 74%.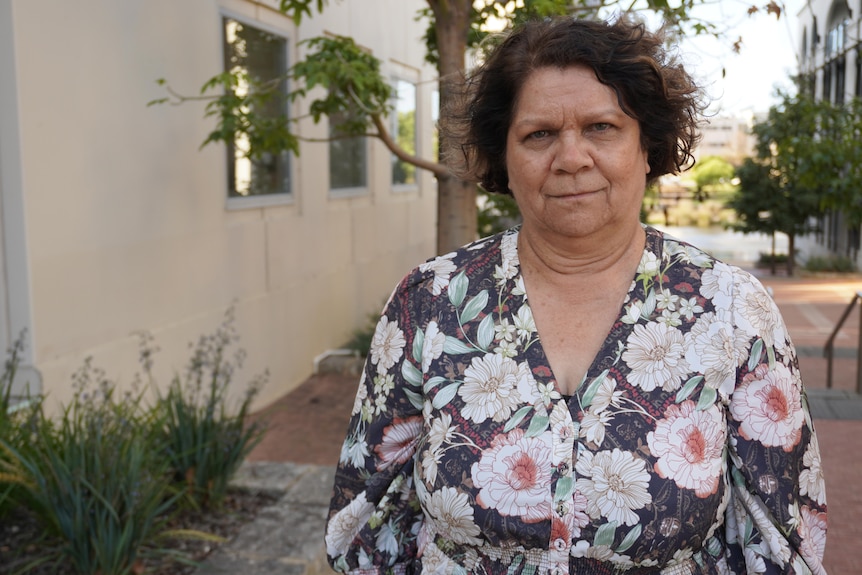 "We all feel strongly about the way the government is handling crime in this state," Quickett said.
"We really want the government to invest in the community instead of arresting people for sorts of very obscure criminal offences."
"We are not handing them out like confetti"
The police minister said he was confident police would issue short-term bans only in the most serious cases.
"They're not going to hand them out like confetti… they'll probably hand them out to people who fly frequently," Papalia said.
"Maybe they're more likely to be aggressive, anti-social, causing problems, trying to make it a bad place, the kind of people who get them for whatever reason." People who just want to have fun.
"It's good to be able to exclude those people."
Another concern, Peter Collins, Director of Legal Services at ALS WA, said he expected it would be difficult for vulnerable people to access the appeals process if the six-month ban was falsely pointed. I said yes.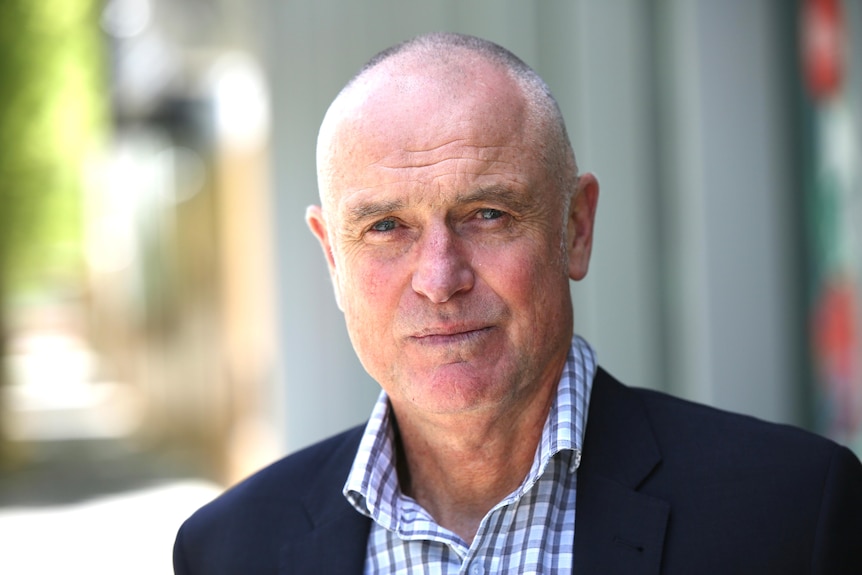 "There will be no appeals process. It's complete furfee and it won't happen," he said.
"Because these people don't have the resources or the means to carry out the process.
"Also, legal services like ALS are so overloaded with workload that they cannot meet the needs of these people to conduct appeals proceedings."
Collins also asked about where the government expects people released from prison to live, especially if they are homeless, if they previously lived in Perth or Northbridge.
He said the best outcome would be if the law were completely repealed, and the next best would be if the government made sensible amendments after consultation.
The government has said exemptions will be implemented to allow people to access services.
"My challenge to the government is that if in six or twelve months those laws show that they are picking up 65-75% of the Indigenous people they wipe out, they will repeal them. It's something that needs to be fixed," said Professor Egginton.
"Before I entered the government, I promised to take care of the Aboriginal people."
Planning causes trauma and raises concerns about cultural heritage
For First Nations people, the proposed law evokes the trauma of a time when Aboriginal people were not allowed to walk the streets of Perth without a permit or 'native pass'.
Kickett said the law could re-traumatize indigenous peoples.
"It's what we still have, really, the trauma of those experiences, our children and young people, our families, [that] It's causing more trauma," she said.
"It's causing further trauma to our family."
Professor Eggington said the nature of the law follows an unfortunate pattern.
"It smells of the old days when Aboriginal people were forbidden to enter the town after 6pm, and in fact it smells of our country's continued colonization," he said. .
"Unfortunately, most of us have trouble with the law by a certain age."
Asked about comparisons with past laws, Papalia said the PEP laws are completely different.
"This is about people who are acting in an aggressive, violent, anti-social manner and hurting other civilians," he said.
"This is to make the precinct safer for people conducting normal business in a safe manner, and that makes sense."
Aboriginal groups have also expressed concerns about access to important cultural sites within the boundaries of the PEP, such as traditional campgrounds and important Indigenous burial sites.