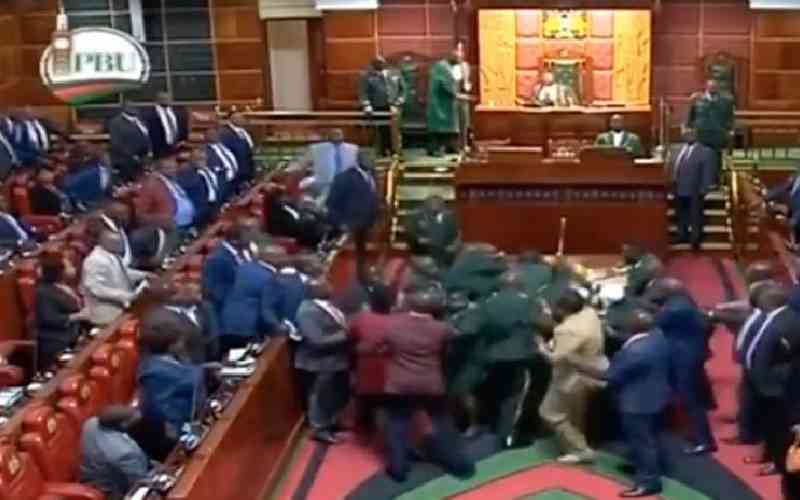 Controversy rages on the behavior of senior leaders in various public forums. President William Ruto has spoken out on the matter, calling on leaders to exhibit more sophisticated etiquette during meals to avoid personal and public embarrassment. He called for training to hone his manners.
Etiquette is generally defined as the conventional rules of behavior for individuals in a polite society. It's about being polite, courteous, and showing respect for each other. The Oxford Dictionary further distinguishes between etiquette and manners, where etiquette is defined as the customary code of polite behavior in a society or among members of a particular profession or group. However, manners refer to outward attitudes and ways of behaving towards others.
Thus, although the President specifically referred to dining situations, speech and behavior etiquette, or politeness, is an equally important factor in leadership. and shows a level of respect for each other. Increase awareness of professionalism in leaders.
It is worth noting that decorum and politeness are not innate to us. They must be learned and eventually assimilated as lifelong practices. They must be accepted and purposefully developed within the group and within the organization. Therefore, anyone who wants to be an influential leader must consciously learn how to be a classy man or woman. Such a person is conscious of how he behaves and behaves around people in his words and actions. This is very important as the complex socialization of today's world makes it highly required for leaders to practice good etiquette and manners. This is especially necessary at the senior management level to comfortably interact with people across global cultures.
Research has shown that for proper socialization (interactive development) humans need other humans to develop wisdom and stature. Likewise, you need other people around you to practice etiquette and manners. Such socialization provides a platform for learning etiquette, which eventually becomes lifelong habits. It means that it is absolutely necessary to develop good manners among young people.
Etiquette and manners require high self-awareness, adaptation to the environment, and consideration for those around you. This means that bad manners and lack of politeness can indicate a lack of self-esteem and a lack of consideration for those around them. They lack sensitivity to others and are not adapted to their environment.
Etiquette and manners are thrown out the window, especially in modern society. This may be due to the increased use of social media and its addiction. This minimizes human interaction and undermines the importance of human socialization. Many collaborators spend a lot of time interacting with gadgets and interpreting social media insights, while face-to-face interactions are undermined. Unfortunately, due to the anonymity of cyberspace, the language on these platforms is often vulgar, with little regard for politeness.
Still, it's worth noting that etiquette is a selfless factor. That is, concern for the needs of those around us as we interact with them and the environment. Consideration – Think carefully about your actions when dealing with others. Sensitivity – Being able to quickly notice and detect signals from people around you and react to them.
Interestingly, it turns out that we are naturally attracted to well-behaved people and repelled those who are not. Good manners and etiquette therefore act as a powerful link with nobility and high-ranking people. Clarence Thomas argued that "politeness opens doors that the best education cannot."