YORKVILLE – Pat Harbor envisions downtown Yorkville as a dining and entertainment destination.
Yorkville developers plan to transform three of historic downtown's most famous properties into restaurants, eateries, residential apartments and breweries.
"We're not going to be Disney, but I think it's going to be a multipurpose entertainment complex," Haber said.
One of the properties is the city-owned Van Emon Activity Center building on the southeast corner of South Bridge Street (State Route 47) and East Van Emon Street.
The other two are located along East Hydraulic Avenue and contain Yorkville's iconic grain elevators and silos, as well as the now vacant former Farm Services building.
Harbor told Yorkville City Council on Sept. 27 that it had already signed a contract to purchase the silo land and the former FS site.
City officials are eager to sell the Ban Emon Community Center, a former bank building that was once featured as the future Yorkville City Hall.
Boyd Ingemunson, a prominent Yorkville attorney representing Haber and his KEH development group in connection with the project, said: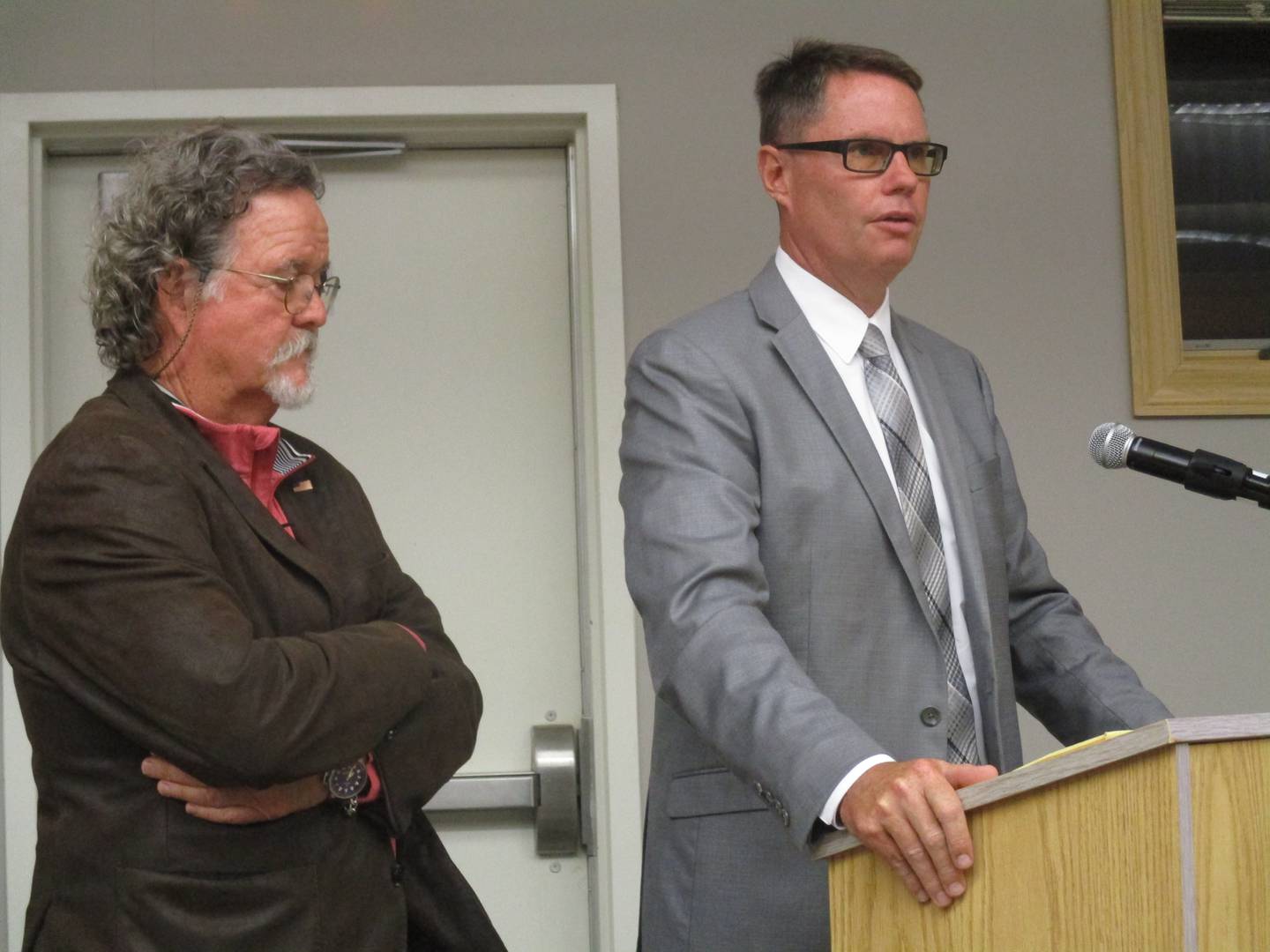 Aldermans have approved a pair of inducement resolutions that pave the way for KEH to receive funds from the two tax-raising lending districts in which the properties are located.
"The solicitation resolution does not hold the city accountable," said city administrator Bert Olson. "They simply acknowledged that the developer had requested his TIF assistance, that the city granted that request, and that if the city later approved his TIF contract, his TIF funding for items in the future. It states that we have protected the ability of developers to receive support."
More directly, the council's action sets the stage for the city and KEH to begin negotiations over the Van Emont estate, including both the sale price and details of the redevelopment project.
Haber said he plans to repurpose the building rather than demolish it.
The grain silo will also remain and will be incorporated into projects that include restaurants and breweries.
West of the silo is the former FS property, which extends one block south from East Hydraulic Avenue to Van Emon Street. The site is littered with rubble and only the foundations of the building remain.
Haber said the underground parking garage will be part of the overall project.
"We take advantage of the slopes," Haber said.
The Van Emmon property, the largest of the three, is first on Harbor's redevelopment list, and he hopes to begin renovations next spring.