This copy may only be used for personal, non-commercial use. To order a presentational copy of Toronto Star Content to distribute to your colleagues, clients, or customers, or to inquire about permissions/licenses, please visit: www.TorontoStarReprints.com
Commercial fire on Rutherford Rd. and Dr. Stafford "contained in the roof area"
The Brampton Fire and Emergency Service responded to a fire that broke out overnight at a commercial property on September 25th.
The service posted to Twitter photos of firefighters on the roof of the Rutherford Collision Center on Rutherford Road and Stafford Drive in Brampton.
The service said in a social media post that "the fire has been brought under control and is under the roof."
Firefighters remained on site to perform an overhaul, according to the post.
There was no word on injuries, what caused the fire, or an estimate of the damage.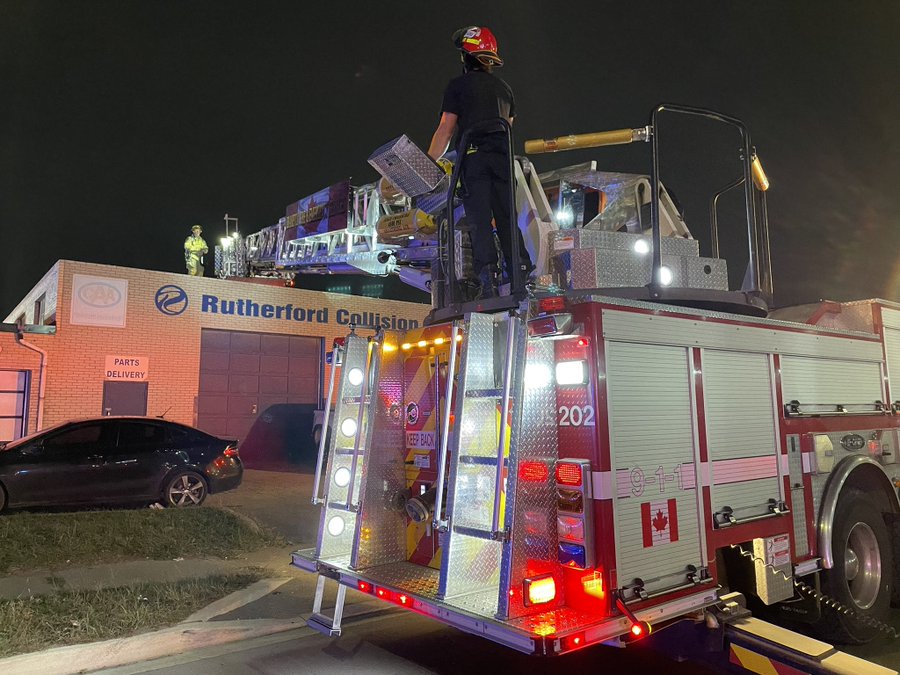 Brampton Fire and Emergency Services responded to a fire at a commercial property during the night

September 25th

(Brampton Fire/Twitter)
share: